The day we have been waiting for has finally arrived and we can share with you Duncan Pittaway's 1729 c.i. S76 Fiat running and driving at the Goodwood Estate in the video below. Lord March invited Duncan and crew to bring the S76 to Goodwood a couple of weeks ago for its first test-run and the two of them took it for a pass up the hill climb course.
Stefan Marjoram was there and once again produced this exceptional must-see video (below) of the occasion that you are sure to enjoy. You can also view Stefan's video of the car being finished and the exciting first start-up of the engine last year below. The photos above and below were taken by Tom Shaxson and are courtesy of The Goodwood Festival of Speed. 
Goodwood has announced that this summer at the Festival of Speed there will be a special class of large and aero-engined racing cars including the Fiat along with, Mercedes, Metallurgique-Maybach, Benz, Darracq, Sunbeam, and Napier Machines.
We have been following Duncan's progress on the Fiat since May of 2011 thanks to Stefan Marjoram, who lives in Lower Langford, North Somerset, England. You can look back here at all of our coverage and Stefan's earlier artwork and photography of the Fiat S76 on The Old Motor. 

   Lord March and Duncan Pittaway ready to take the Fiat on a run up the 1.16-mile hill at Goodwood.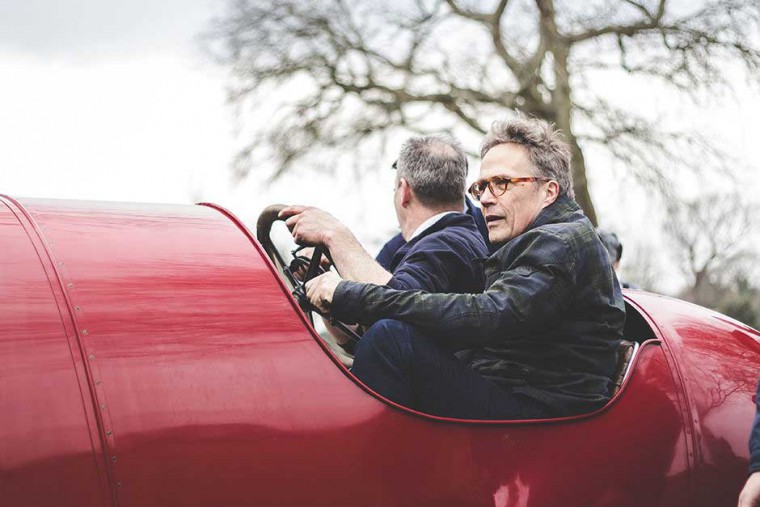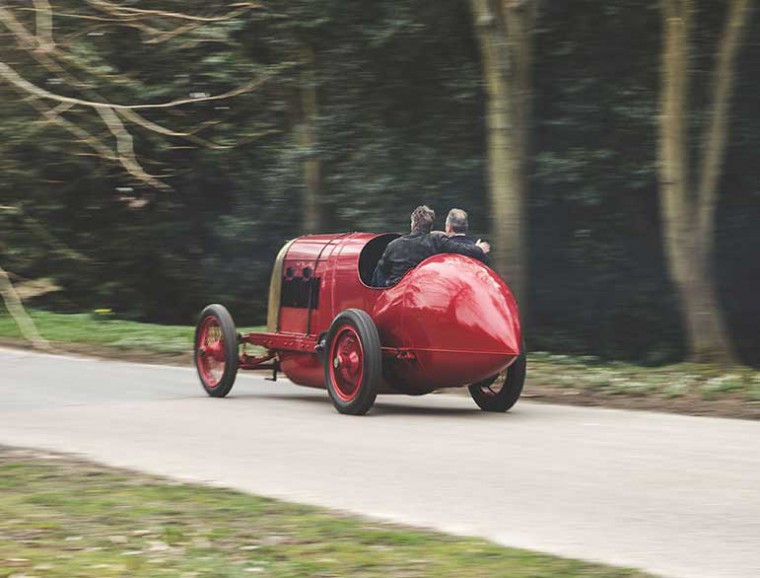 The exciting and interesting "Beast of Turin" start-up video by Stefan Marjoram below.