Conover Thomas Silver better known as C.T. was one of the most active, prosperous and creative car dealers in New York City during the teens' and twenties. Researching automotive trade magazines and newspapers of the times tell us that he began his career as a Buick salesman at some point before 1910. Soon he was on his own handling the Overland, followed by the Peerless, Apperson, Kissel and others.
Silver also knew that to stand out in a crowded sales environment in the big city; he had to have something special, attractive and attention-getting to sell. Blessed with an excellent sense of style, form and color he soon began to design and build in-house custom coachwork. His outstanding bodywork when placed on a good middle-of-the-road domestic chassis' resulted in a flood of sales at the C.T. Silver Motor Company.
One of his first custom designs was an attractive six-passenger Willys-Knight Roadster with a rumble seat and two extra occasional running board seats that slid out of compartments in the quarter panels. Another attention-getting hit was his skiff-bodied Overland Six seen above in the lead photo of the post on a period postcard.
On the Overland chassis, he constructed a nautical-themed sport touring car based on Jean-Henri Labourdette's Skiff-Torpedo. The body and hood were covered with two-inch strips of mahogany and white holly, with a deck covered with birds-eye maple; the upholstery chosen was pigskin. It was trimmed out with bumpers consisting of anchors on the front and oars on the rear, a propeller held the spare tire in place. You can view a later skiff design he patented with a collapsible top that recessed into the body when lowered .
  The "Silver Creation" (above) was adopted by Anheuser-Busch (below) to promote "Bevo" near Beer.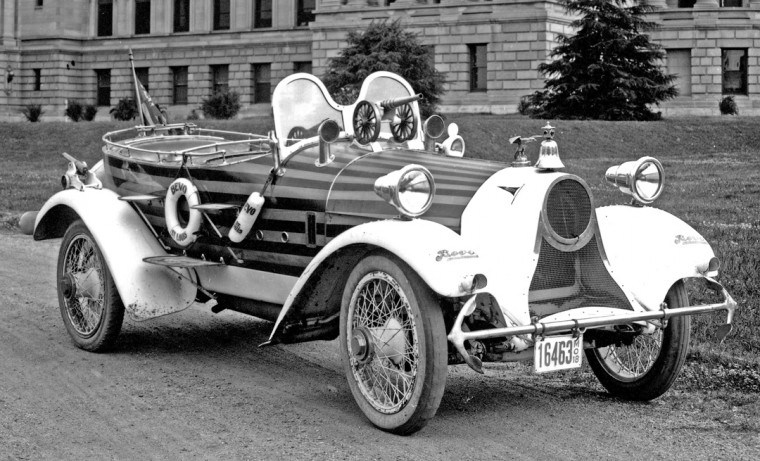 Silver's operations and facilities continued to grow and during 1917 he worked out a deal to handle both the Kissel and the Apperson. Wasting no time he soon designed new coachwork for three different Silver Specials to be built by both automakers. The attractive new lineup first introduced at the 1918 New York Auto Show included a speedster, a sport touring car and a 7-passenger version.
The KisselKar Silver Special Speedster was painted a bright chrome yellow and was the hit of the show. It proved to be very popular and in time was renamed the Kissel Gold Bug. Silver was at the top of his game at this point and moved to new headquarters on Fifth Ave in NYC. Soon thereafter he may have sensed changes coming in the automobile marketplace, and the arrival of the post-WWI recession. He left the car business in 1920 and turned to real estate investing in the tri-state area.
After learning about C.T. Silver, his talents, and patented automotive designs, we are left to wonder if any of his creations have survived to this day? Thanks go out to Marc Tudeau, for the colored postcard. The Bevo Boat photo is courtesy of the Mississippi Department of History.       
                                                  1918 KisselKar "Silver Special" Six Speedster.

                                     1918 KisselKar "Silver Special" Six Four Passenger Touring Car.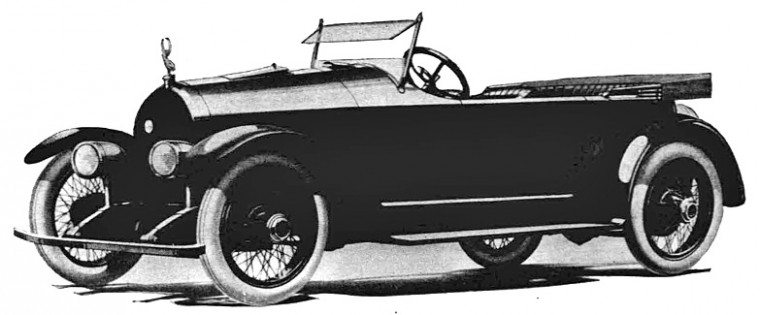 Apperson Automobile Design, C.T. Silver – patent filed May 2nd, 1919.