Many of you responded that you enjoyed and wanted to see more features like last Friday's Fun Friday Forties and Fifties Kodachrome Photos post, so today we are back with more. Since our knowledge is based primarily on pre-World War II cars, trucks and motorcycles, and our readers know so much more about vehicles from this period, we are going to ask for your help.
If you can tell us anything about any of these images this week or in the future, please take a minute or two and send in a comment and share what you know with fellow enthusiasts. If you have any interesting larger-sized, colorful, and in focus photos send in a comment from any article (it will not be posted) and you will receive a return message with our email address to send them to. Please remember to include your name so you can be credited for the images.
Permanent links are no longer allowed in comments due to so many of them turning into broken links in time. If you have a link to any good photos or information about an image that is already posted here you can easily send it in a comment, and the link can be deleted here afterwards. All photos are via Americar except the parking lot view below. You can find other earlier Kodachrome photos here.
The top photo shows a gentleman posing with a Buick convertible, let us know the year and model. 

An early fifties Ford Assembly Line is seen below – where was it located and what year are the cars?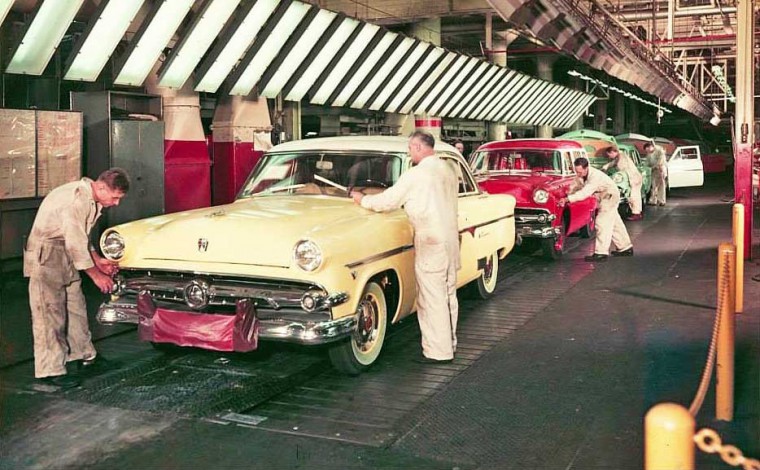 This photo is courtesy of Alden Jewell. He would like to know where it was, and the year it was taken?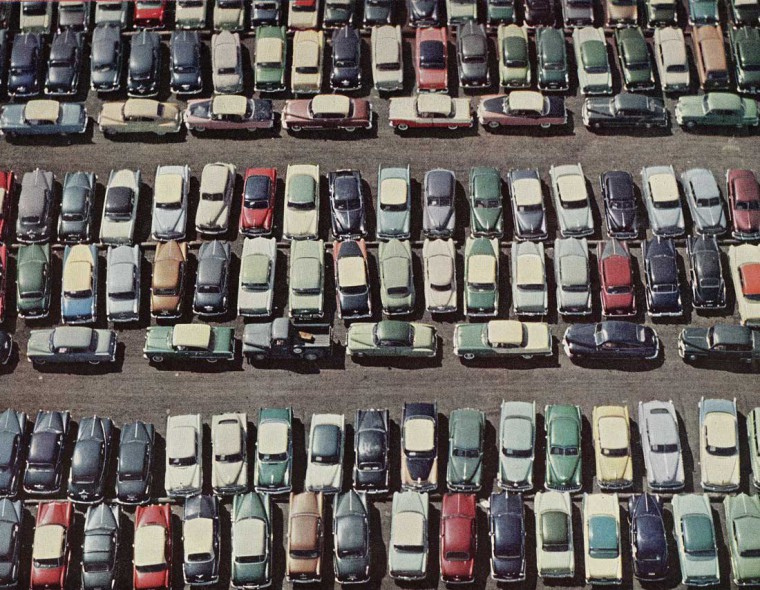 The big one that did not get away – what year is this a late fifties Ford and what model?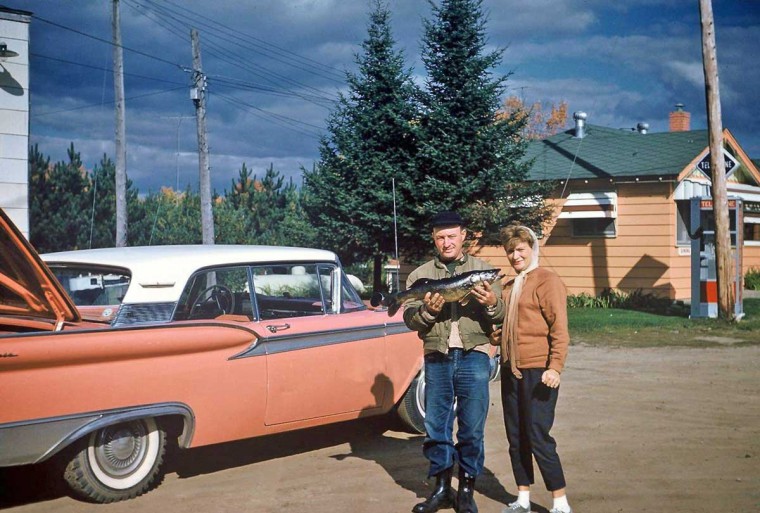 A billboard by radio station WERD of Atlanta, Georgia, with a Buick Wagon and a Cadillac Hardtop.