Two-years of planning, hard work and patience have paid off for Pavel Malanik in his quest to recreate an amazing motorcycle that set a speed record of 90 m.p.h. at the hands of W. E. Cook on the Brooklands Track in England in 1909. Long term readers will be familiar with the amazing work he has performed to fabricate this replica and the JAP 165.62 c.i. (2714 cc) engine for the North London Garage Special. The process is covered in our ten-part series that started back in April of 2013.
In the fall of 2014 he finished up a few details and then disassembled the entire machine. Finish preparation was then done for the parts sent out to be nickel-plated. That was followed by painting over the winter, lettering and then reassembly that was completed this spring.
Pavel has had it running recently, but due to the difficulty and danger of towing it to start (the original was started by running it down the Brookland's test hill) he is now making an electric starter for it. This racing style unit will be operated by an assistant until it starts while up on its stand as Pavel operates the controls.
His plans at this stage are to finish final tuning and then test-drive it and take it to the Vintage Revival Montlhéry 2015 on May 9th, and 10th, in France. A preview video of this event is at the bottom of the post. You can also look back at our 2013 coverage of the event and see Bruno Vandevelde's excellent photos of the action.
Pavel Malanik lives in the Czech Republic, where he works as a tool maker producing molds for the automotive industry. His hobby is restoring motorcycles and building replicas of interesting machines that have not survived. You can see photos of the construction of this machine, along with all the information about it and period photos of the original North London Garage 1909 Record Holder here.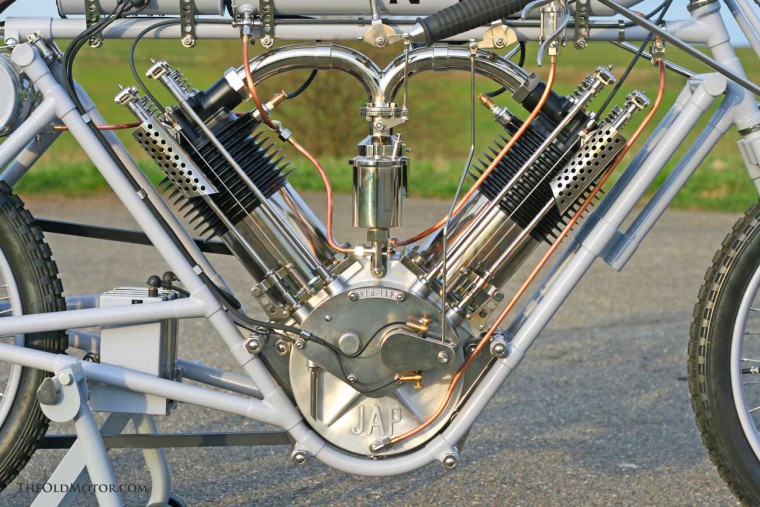 The huge JAP 165.62 c.i. (2714 cc) two-valve V-twin engine features short stub exhausts on both sides.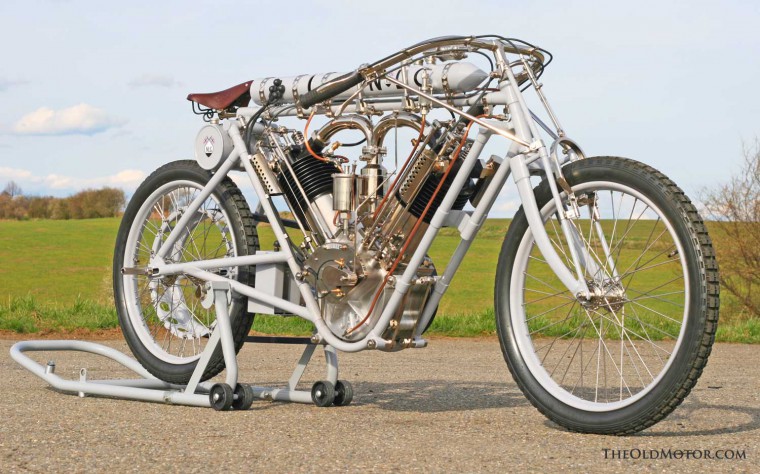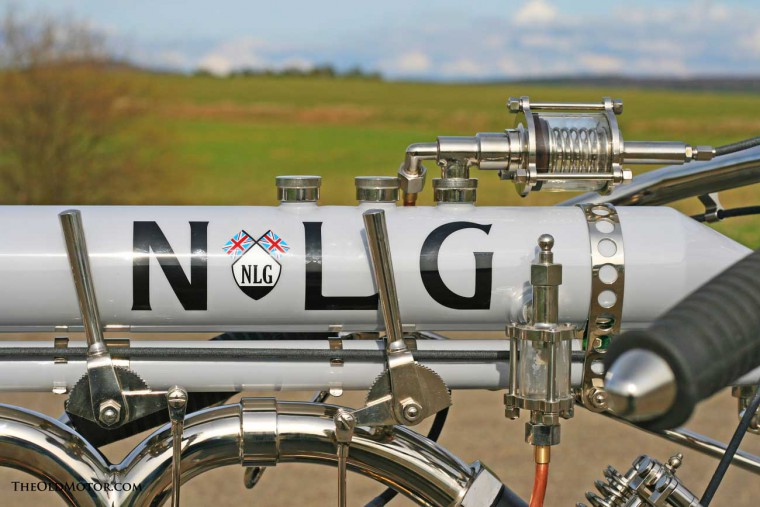 A view of the gas and oil tank with the vacuum-operated and spring-assisted oil pump on the top and the sight gauge with an adjustment valve on the side. This system feels oil to the bottom end of the engine. Mounted to the side of the frame are hand-control levers for engine speed and ignition timing.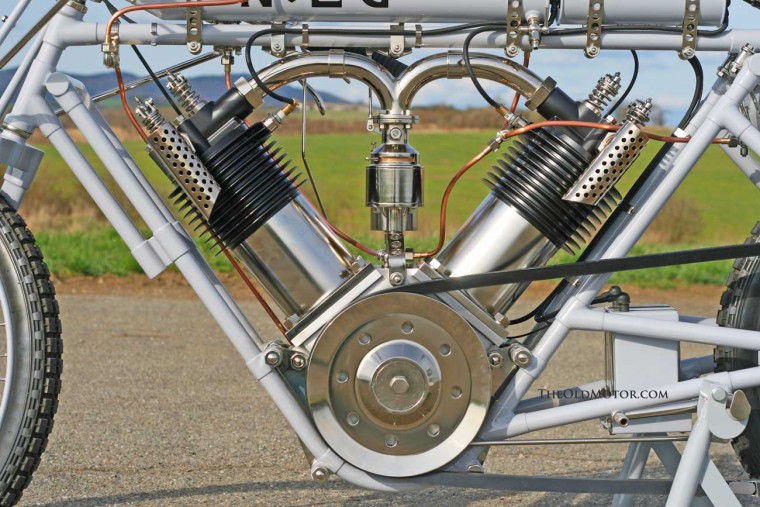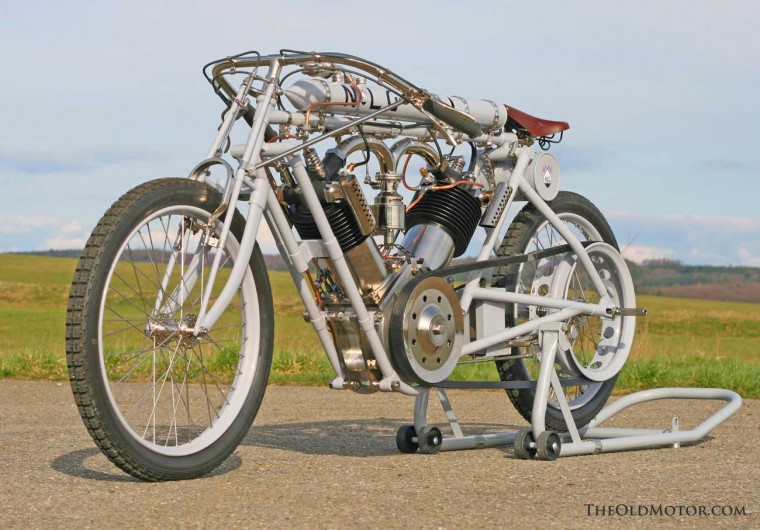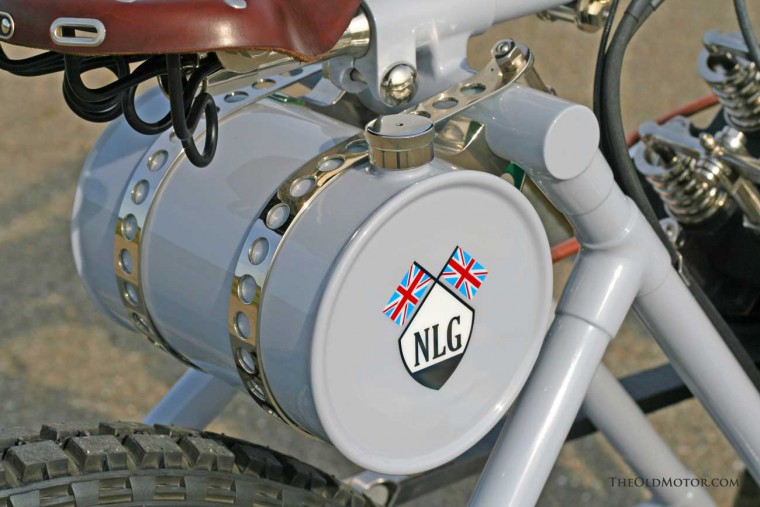 The second gasoline tank can be seen above.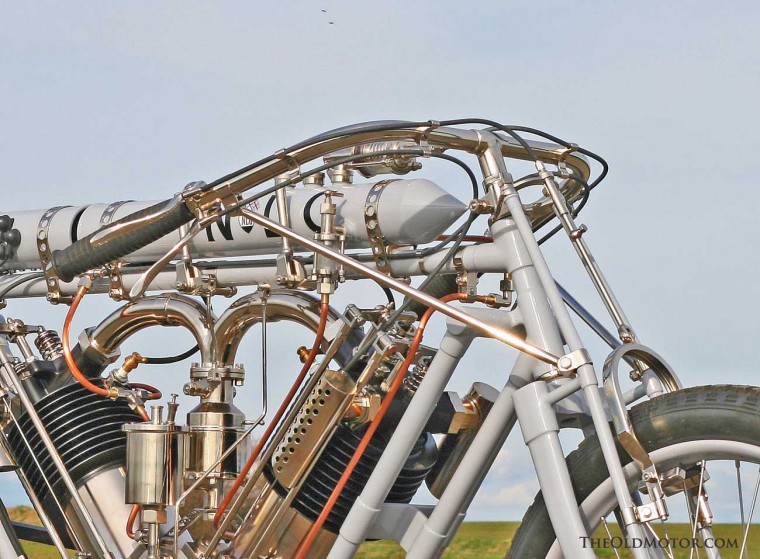 The only brakes are on the front wheel (above) – The Montlhéry 2015 preview video (below).