Exactly how long Talbert Leigh was in the car sales business has not been determined. The dealership was in two different locations in Hattiesburg, Mississippi, during the postwar period when these images were taken. The bottom photo in the post shows the agency located in an older prewar style masonry structure with a 1948 or 1949 Cadillac out front and a GMC COE Wrecker that is also be seen in a later image.
Talbert Leigh had relocated to East Pine Street by 1949 or 1950, judging by the appearance of the Pontiac seen just below in the showroom window. The modern structure has a masonry and glass front decorated with neon signs. The service department apparently was located in a steel building attached to the rear of the sales area. The detached Body Department looks like it might have been a World War II surplus Quonset hut built up on a cinder block wall to raise its overall height.
How long the enterprise was in business is not known, but later on it changed to a Dodge and Plymouth franchise. The Stone County Enterprise, an area newspaper contained an advertisement in a January 17, 1957 issue showing the change. If you can add anything to the story, please let us know. The photos by Robert C. Waller are courtesy of the University of Southern Mississippi.
       

Talbert Leigh Pontiac – Cadillac Sales on East Pine Street, Hattiesburg, Mississippi, circa 1950.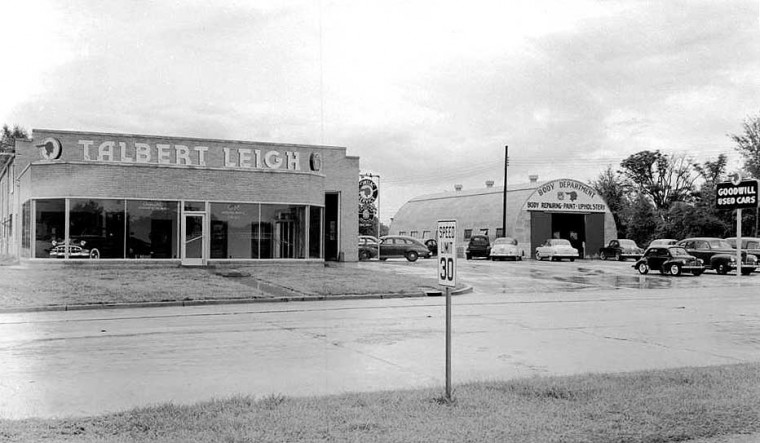 A 1953 Pontiac Coupe with the personnel wearing what today is socially inappropriate headwear.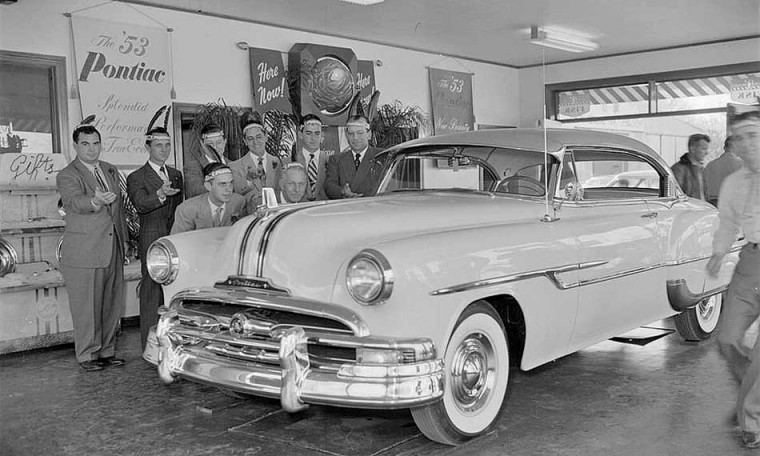 The "Body Department" located in a raised quonset hut.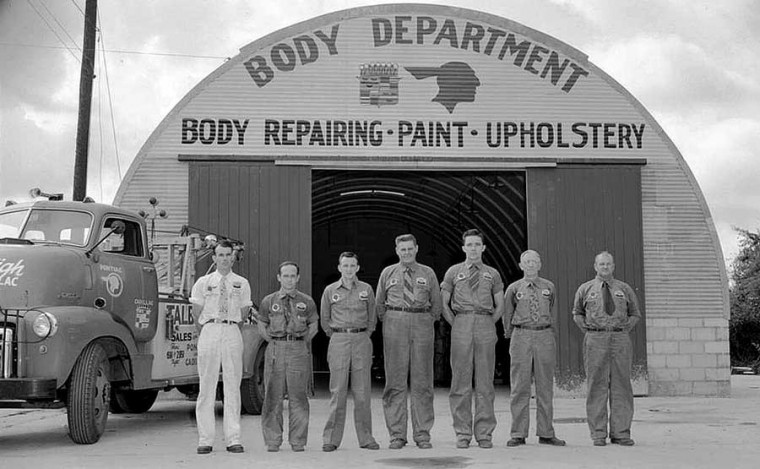 The interior of the "Body Department" with new GM sheet-metal hanging hanging on the right.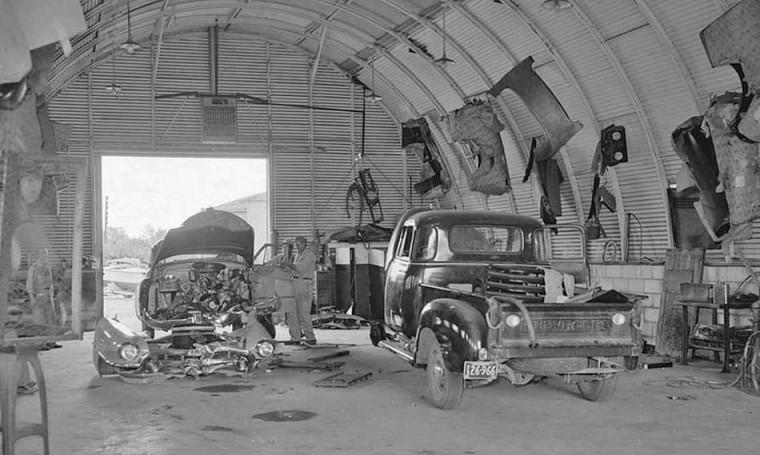 The service department in a modern steel structure.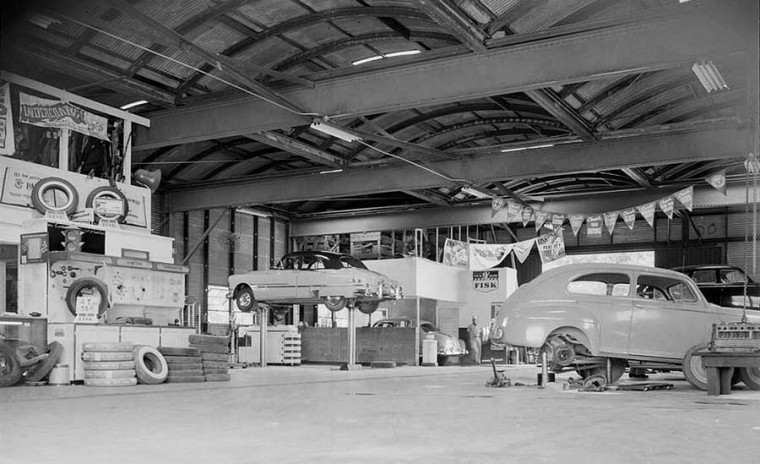 A

n

unknown earlier location – Note the wrecker has a fresher appearance and recent tire paint.