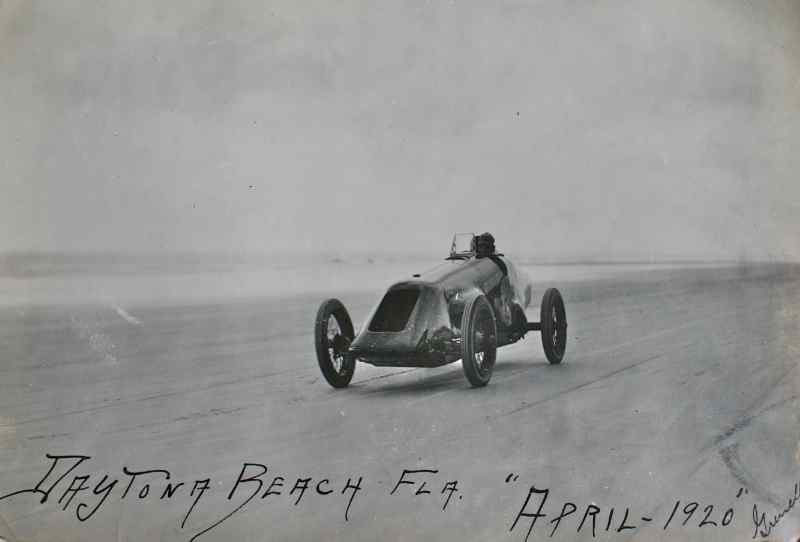 Tommy Milton was a great driver that raced from 1914 thru to retirement in 1927 after his last Indianapolis 500, a race which he won twice in 1921 and 1923. He started driving for the Duesenbergs in the late teens and by 1919 he had won five of the nine champion-ship events that season. In later part of 1919 he suffered severe burns when his car burst into flames on the Uniontown PA. board track at speed.
The story goes that while he was recovering, he designed, or at least came up with the idea of this racing car, carrying double straight-eight Duesenberg 300 c.i. racing engines (shown below with dual drive shafts turning twin ring and pinions in a common gearbox). It this story is true it could not have been accomplished without the Duesenberg brothers brilliant engineering and fabrication abilities. There is also the possibility that Milton funded the cars construction. The car was shipped to Daytona after finishing, to await Milton who went to Cuba for some races earlier, as he was to be the only one to drive it.
The car was readied and ended up being tested on Daytona beach by his friend and Duesenberg Team driver Jimmy Murphy before Milton arrived. Murphy being a racer ran it up to over 149 mph which was higher than the existing record set by Ralph DePalma. Word of this got out immediately and Milton was livid when he found out about it, as he felt betrayed by both Duesenberg and Murphy.
The engines by then had ingested quite a bit of sand and had to be torn back down and rebuilt for Miltons record run. He finally did set the record at 156.046 mph but it was unfortunately not recognized as a worlds record. The foreign racing organizations would not go along with it, saying basically that they would not because they did not time it.
Milton broke with the Duesenbergs shortly there after because of the whole affair and he and Murphy went on to successful careers, but from that point on were bitter rivals.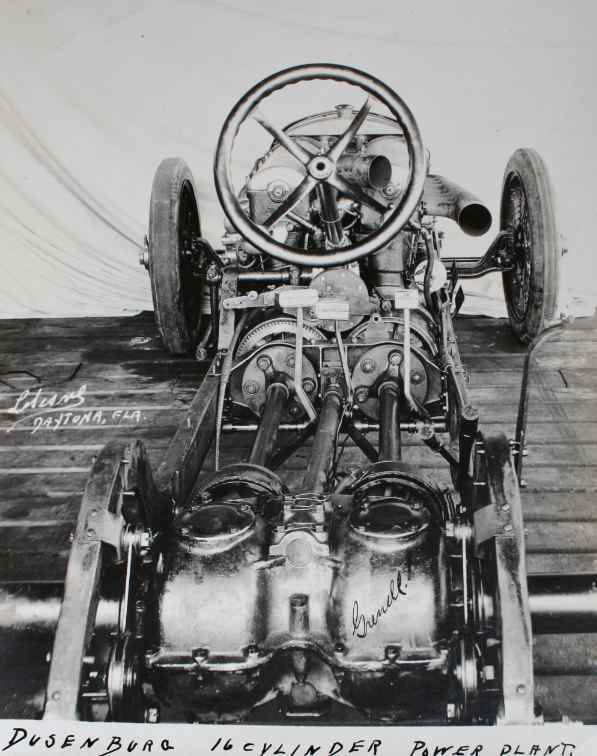 This photo below turned up in a collection with the other two photos from Daytona and appears to be related in that it has the appearance of being a Revere. The Revere was an assembled car that used the Rochester-Duesenberg engine which was an older racing design the Duesenbergs had sold to Rochester. You can read up on this engine in our earlier coverage of Duesenberg. All photos courtesy of the Racemaker Archives.