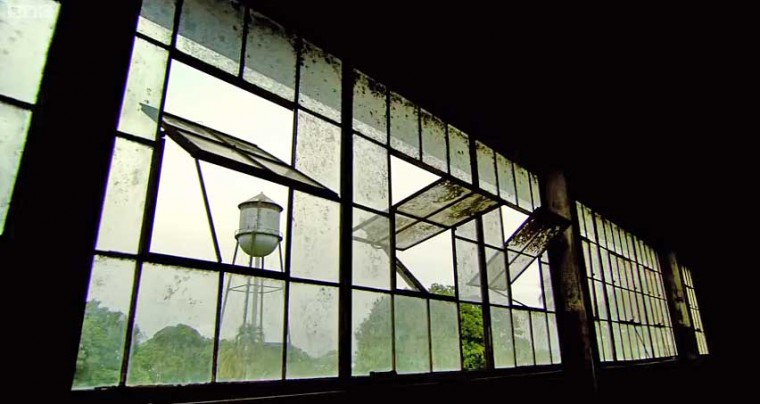 By the late twenties, Henry Ford was a captain of industry who controlled all of his manufacturing operations around the world and ruled them with an iron fist. He also established a supply chain that fed most of the raw materials necessary for building cars, trucks, and airplanes as possible to his numerous factory operations. In the end, he came close to making the company self-sufficient and saved the company millions upon millions of dollars yearly.
Henry owned and operated iron mines and brought the ore to the enormous River Rouge Plant in Dearborn, Michigan on his ships. In addition, Ford had: coal mines, a railroad to move the coal, forest land, sawmills, steel and rolling mills, a cast iron furnace and foundry, a glass furnace and mill, a power plant producing electricity, a paper mill and a soybean conversion operation necessary for making plastic.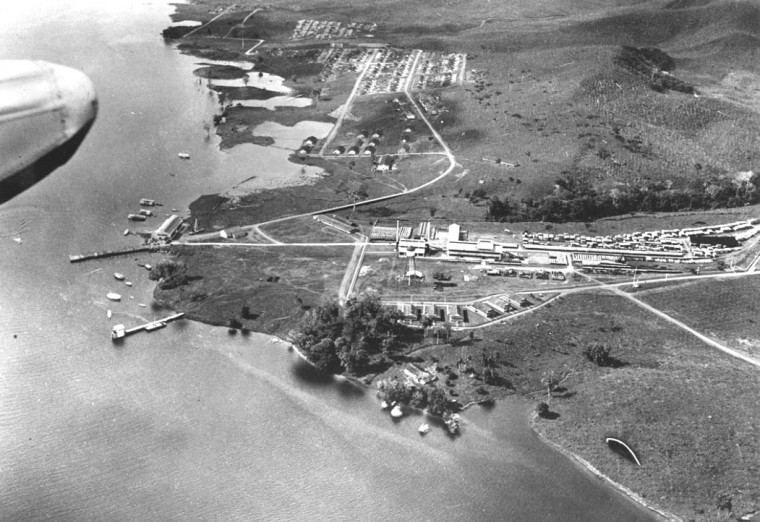 Aerial image of Fordlandia taken in 1934.
After producing fifteen million Model "T" cars and trucks between 1909 to 1927, and buying more than sixty-million tires for them, Ford decided to build a tire plant and produce his tires in-house to cut costs. To do so and not have to pay the British rubber companies premium prices for rubber, Henry also decided to build a rubber plantation in a rain forest located in Brazil.
Ford began by negotiating the purchase of some secluded acreage with the Brazilian Government in 1927. Then had his employees and hired natives clear cut most of the rain forest acreage, and build Fordlandia, a self-sufficient town. It included: housing, stores, a hospital, recreational facilities and, the rubber plantation. Similar Ford factory towns had previously worked out well in many other locations around the world, but not in this case in Brazil.
Rubber Tree Plants in the nursery, 1935 – Black and white photos courtesy of The Henry Ford.
Unfortunately, Henry made sure that the well-paid Brazilian workers ate an American diet, spoke English, and did not smoke or drink, as he had previously done with most all of his other workers in other locations. In this case, it backfired and the workers in time rebelled and rioted. One of his other big mistakes was planting rubber trees that thrived in Asia but did not grow well in the rocky and infertile land chosen in Brazil.
Another issue arose because Ford never consulted with horticultural experts about the trees which soon became infested with pests, fungi, and blight. To make matters worse, Henry insisted on growing the plants close together as a means of increasing production, which in turn magnified all the problems. Not an ounce of latex, a key ingredient in rubber was ever produced, and the colossal failure finally shut down for good in 1945.
In the video (below) courtesy of the BBCWorldwide noted British actor, comedian and writer Michael Palin visited and describes what is left of the overgrown ruins of Fordlandia.