Thanks to a comment on an older article here on The Old Motor by Ruth A. Fruehauf, I found her and Darlene Norman's admirable work that tells the interesting story of Fruehauf Trailers. The freight carriers were first built by her grandfather August, who was then followed by her father, Roy Fruehauf. The company was called the Fruehauf Trailer Company between (1918-1997) and was founded in Detroit, Michigan, by August Charles Fruehauf.
He built his first semi-trailer at his blacksmith shop (below) in 1914 for a Detroit lumber dealer that used it for carrying an 18-foot sailboat to northern Michigan, and later for carrying lumber. That rig was almost identical to the Model "T" Ford Roadster (below) converted into a chain-driven truck, with a Fruehauf trailer behind it. The early units used a fifth-wheel coupling invented by Otto Neumann a very important part of the operation and August Fruehauf.
The business soon built semi-trailers used during World War I and after the hostilities ended further developed its product line. On view below are a number of interesting units showing the Company's progression through the years, along with the original Detroit factory and a post-World War II branch in the Midwest. At the bottom of the post is a 1940 film titled Singing Wheels that was financed by Roy Fruehauf and the Company.
1952 Federal 45M Tractor and a 1946 Fruehauf Semi-Trailer, used by Cole's Express – The Henry Ford.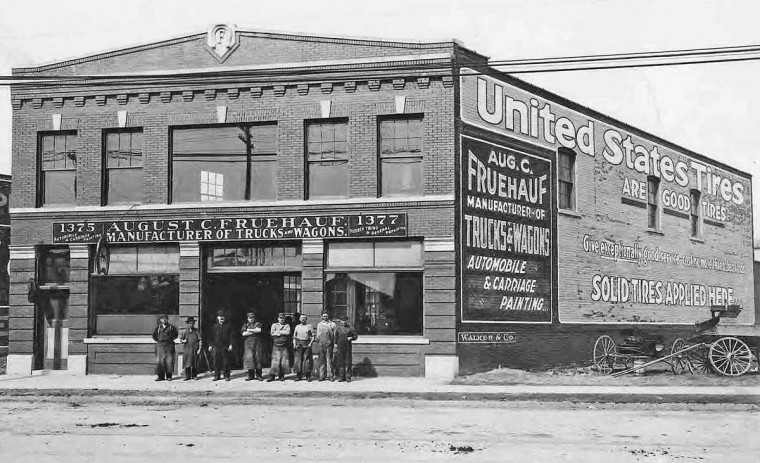 The August Charles Fruehauf shop in Detroit in 1917 – Photo courtesy of Ruth A. Fruehauf.

         

The "Motor Age" July 8th, 1917 issue covered this early Model "T" Truck and Fruehauf trailer.

             The "Automobile Trade Journal" August 8th, 1934, issue covered this "Poultry Pullman."

The "Automobile Trade Journal" April 4th, 1936 issue showed this streamlined semi-trailer for a Fruehauf customer. The design was attributed to the Company but may have originated from outside.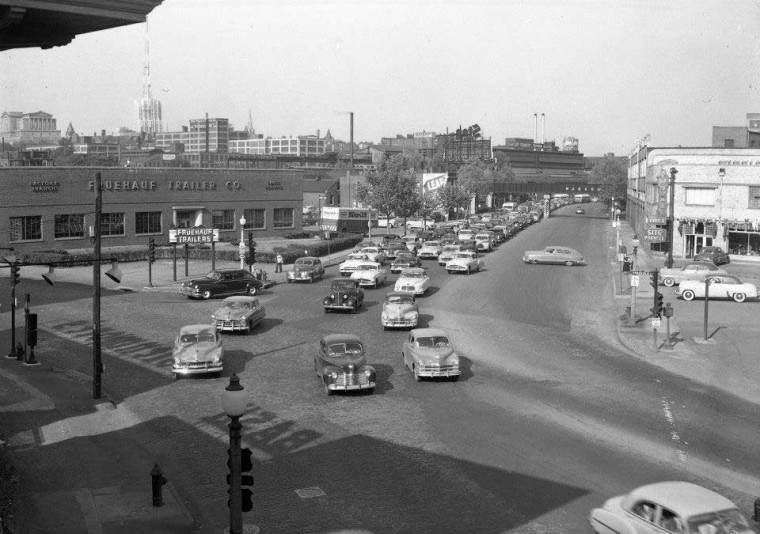 A postwar photo showing the Fruehauf Trailer Company factory branch in St. Louis circa 1950.
The movie Singing Wheels (below) covering the trucking industry was released in 1940. The film is dated in a somewhat corny way, but is well-worth watching as it is filled with period cars and trucks in street scenes and out on the open road. It also shows how important the moving of freight by truck was to the mid-century American society. After viewing the movie be sure to visit the exceptional website Fruehauf – The First Name In Transportation to learn more of the story.