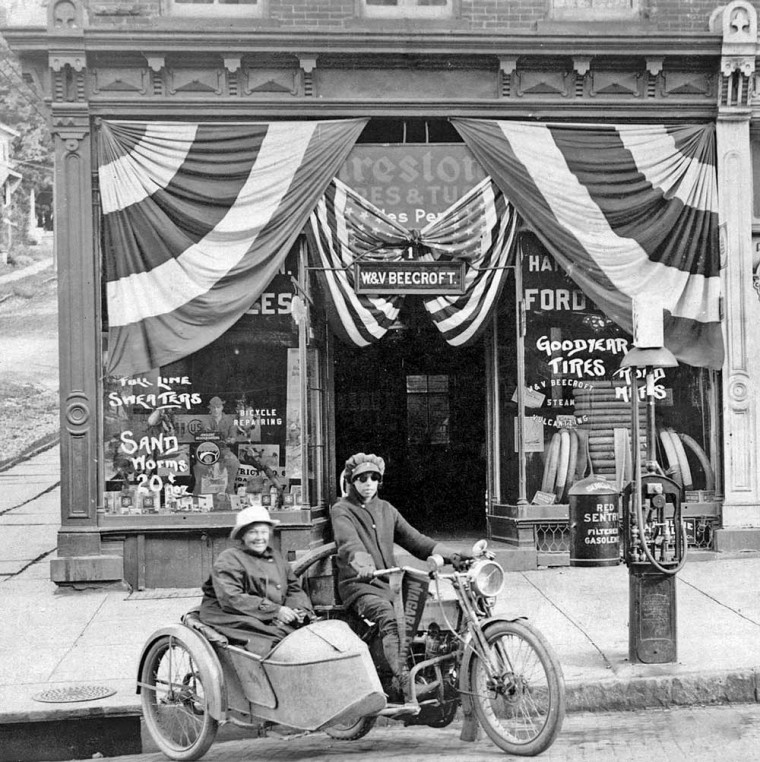 A little over one hundred years ago, on May 2, 1915 Effie Hotchkiss and her mother Avis left Brooklyn, New York on the adventure of a lifetime. The mother and daughter duo were bound for San Francisco, California on a new 1915 Harley-Davidson V-twin Effie had recently bought. After arriving in the City by the Bay in August, the pair became the first women to ride cross-country on a motorcycle.
Soon afterward, Effie and Avis headed back East and arrived in New York City in October after having covered a grand total of nine thousand miles on the trip. You can learn more about their interesting run at the Harley-Davidson Museum.
Cris Sommer Simmons of Hawaii authored The American Motorcycle Girls 1900-1950, a book that takes a look back at women riders in motorcycling. In 2010, Cris honored Effie Hotchkiss by riding her own 1915 Harley-Davidson V-twin across America in the 2010 Motorcycle Cannonball. A photo of Cris on her machine can be seen (below) along with a map of next year's run. You can also view hundreds more motorcycle-related photos here on The Old Motor.
Take a few moments to learn about the automotive version of the motorcycle cross-country adventure that is going to be combined in 2016 with the motorcycle run at the Race Of The Century. It now has ten pre-1917 cars signed up for the 3400-mile journey from Atlantic City to Dan Diego with the latest entrant being Gil Klecan, who will drive a 1913 Pierce-Arrow in the event.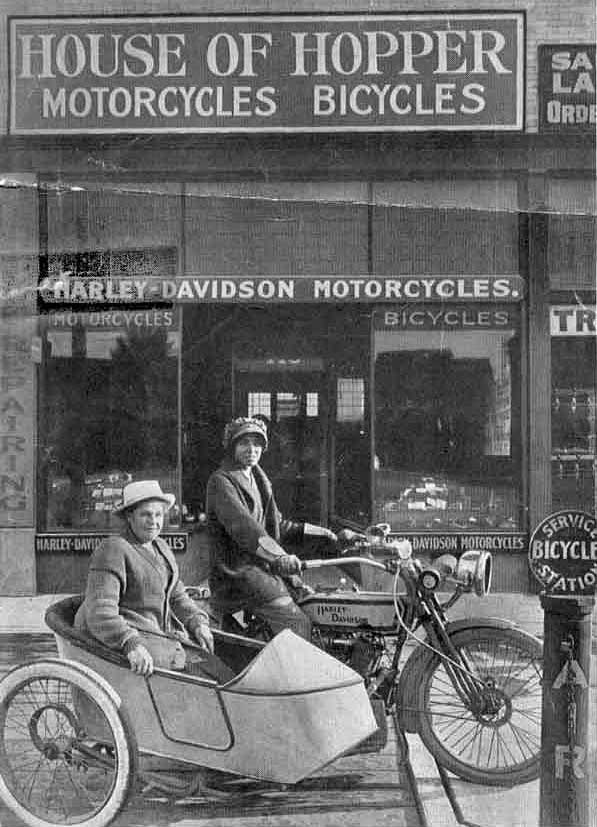 Effie and Avis in Salt Lake City, Utah (above), in an image courtesy of Effie Hotchkiss Trust. Chris Sommer Simmons (below) riding her 1915 Harley-Davidson on the 2010 Motorcycle Cannonball.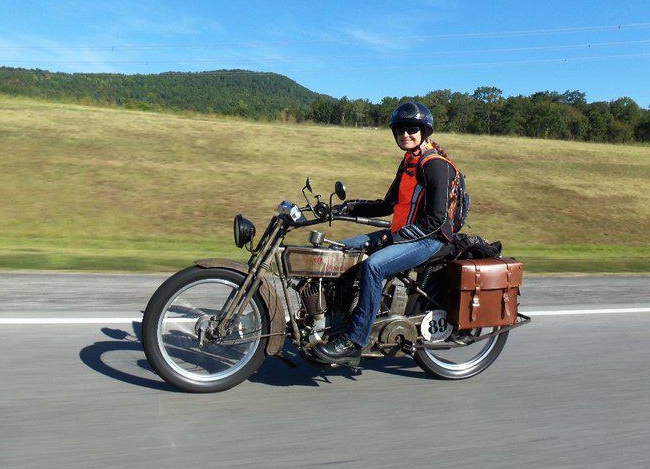 The route (below) of the 3400-mile motorcycle and automobile 2016 Race Of The Century run.