Many of you have followed the entire ten-part series: Replicating The North London Garage 1909 J. A. P. Engined Record Holder. In our recent coverage, Pavel Malanik had just finished it and was working on building a starter to make awakening the monster easier and safer.
It comes as no surprise that the gear-reduction gasoline engine-powered starter he built for it is equally as nice as the rest of the machine and works very well. This week he will be traveling from his home in the Czech Republic to France with the 165.62 c.i. (2714 cc) beast to attend the Vintage Revival Montlhéry 2015 on May 9th, and 10th, in France. Hopefully he will get some track time in with it, and be able to perform the final tuning and adjustments.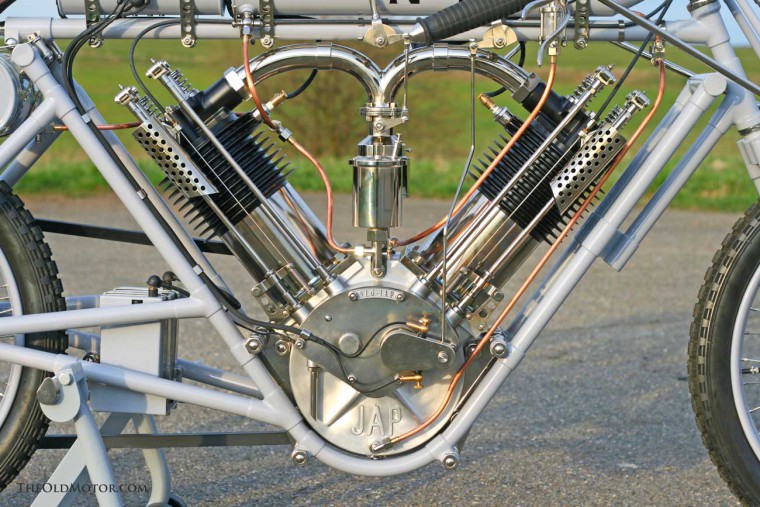 He writes: "Here is a short video from the first start-up of the Big JAP. I still have a small problem with the clutch, but I very much look forward to Montlhery".
Watch the quick video (below) that they managed to squeeze in before packing up for the long trip and hear just how wonderfully it runs. Later on, Pavel hopes to shoot a better video of a start-up and a demonstration of the machine in action.
In the meantime, we send him a big congratulations across the ocean for being able to pull this off, and hope the trip and event goes smoothly for him. We will be back with some photos soon of the machine at the event, but in the meantime, you can look back here on the entire ten-part series.