In only two-weeks from today on Father's Day, the Klingberg Family Centers will be hosting their 23rd Klingberg Vintage Motorcar Festival on Saturday, June 20. The show is without a doubt one of the best of its type held in the northeast. The event is held on the agency's 40-acre hilltop campus in New Britain to raise support for their programs serving children and families across Connecticut. Wayne Carini of Velocity's "Chasing Classic Cars" and his dad, Bob Carini, will serve as Grand Marshals of the festivities, joined this year by one of Wayne's daughters, Lindsay Cushing.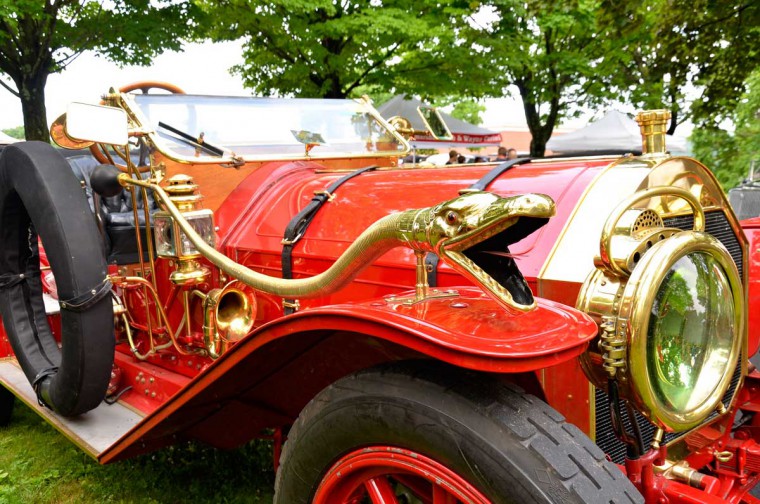 The event features three unique components: a traditional antique car show (1972-older); an exclusive Concours d'Elegance display of pre-war vehicles, including those from the Brass Era and classics from the 1920's and 1930's; and a Concorso display of exotics and super cars of past and present, including Corvettes, Ferraris, and Maseratis. A highlight of the show will be a number of Connecticut-made cars from the turn of the 20th century, including the Corbin manufactured in New Britain, the Pope-Hartford, and the Locomobile.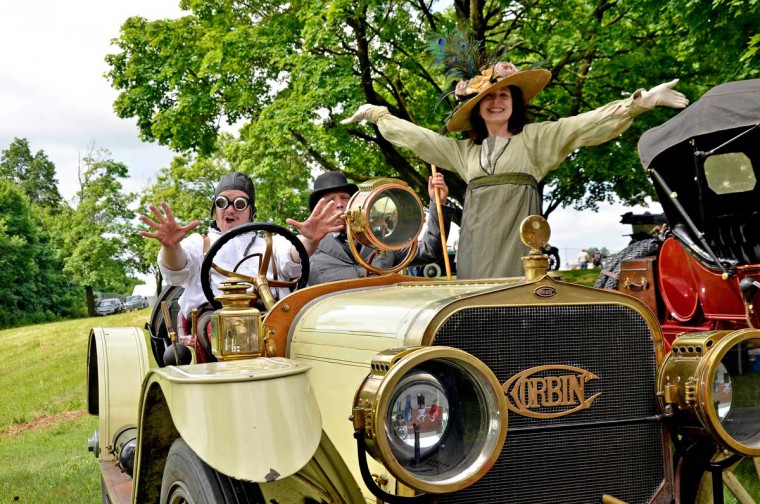 Professional DJ and announcer Dave Salonia provides a fabulous selection of vintage music and oldies favorites for the crowds to enjoy all day long. Dancers from the Fred Astaire Studio in West Hartford and the Stardust Dancers will light up the dance floor with a selection of ballroom and vintage dances throughout the show. A variety of children's activities and entertainment make this a fun-filled day for kids of all ages.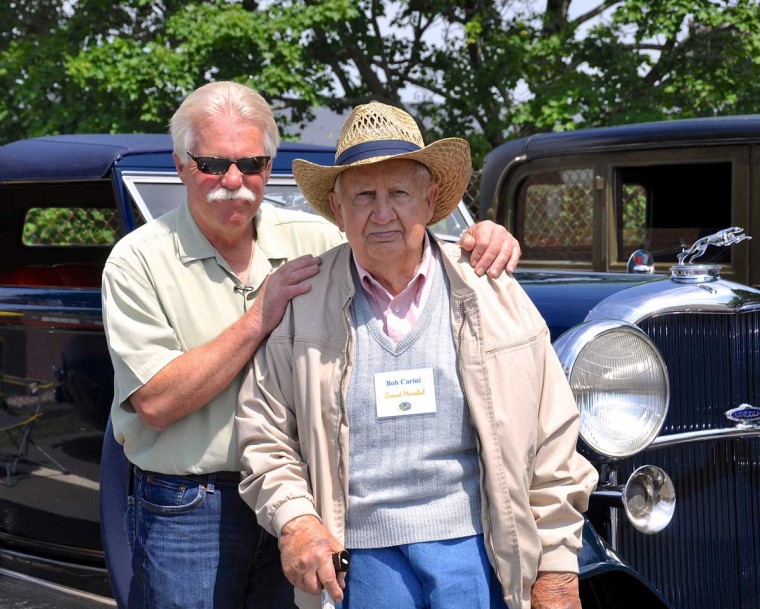 Wayne Carini of Velocity's "Chasing Classic Cars" and his dad, Bob Carini the Grand Marshals.
A special emphasis on recognizing dads makes this a wonderful way to celebrate Father's Day weekend. Like the Mother's Day Race in the Park, the Klingberg Vintage Motorcar Festival is a great event for the city of New Britain, drawing visitors from throughout New England, New York, New Jersey, and beyond. This year, as in previous years, the mayor of New Britain will be presenting a trophy on behalf of the city.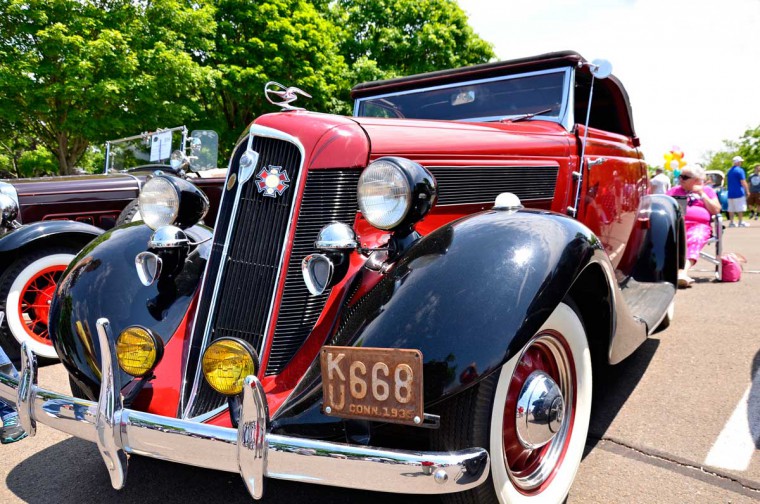 There are still volunteer opportunities available for employee groups, as well as sponsorship opportunities for local companies. The sponsorship program, with approximately 100 sponsors each year, raises vital funds for Klingberg's 20 programs, and participation gives local companies an opportunity to demonstrate their care and concern for children and families while enjoying a fun event.
For more information visit www.KlingbergAutoShow.org.