Updated – Smiling Ralph Mulford was one of the most popular early racing drivers, who excelled on the race track, road course and at hill climbs. In 1916, he set the fastest time ever during practice for the challenging Pikes Peak Hill Climb held on the Auto Road with his Hudson. His time of 18:24.70, was a record that stood for eight years.
Later on in his career as a racing driver, he set a stock car record of 102 8/10 m.p.h. on Daytona Beach in 1921 piloting a Paige Six with a sleek racing body. The Company soon produced the Daytona Model to commemorate Ralph's speed run on the hard-packed sands.
A couple of years later the Chandler Motor Car Company of Cleveland, Ohio, hired the skilled driver with a lead foot to set records with its hot new 1923 models. It was equipped with a new high-performance monobloc six L-head Pikes Peak Motor with a 3.5 x 5-inch bore and stroke. After the engine was tuned and tested by engineers for thirty days on Pikes Peak, it was approved only after being driven up the hill by Fred Chandler himself.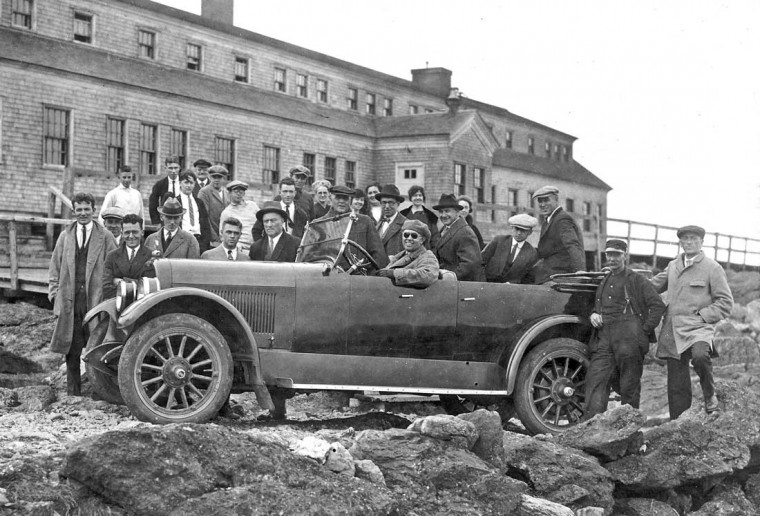 Ralph Mulford, winner of the 1923 Climb to the Clouds in 17 minutes flat on Mount Washington.
At the 1923 Climb to the Clouds Hill Climb on Mount Washington in New Hampshire, Mulford hammered up the hill and set a new record time of seventeen minutes flat with the stock Chandler during practice. He placed second to the winner in a 120 h.p. racing car in the rain with deteriorated road conditions. His record stood until 1928 when Cannonball Baker set a time of 14:23 with a Franklin.
*Update* An image (second photo below) that inspired this article, was found by Ivan Pozega and shows Ralph Mulford with a Chandler Touring Car on a board track. Research turned up the fact that the run was on the Culver City Board Track. The debut of the Toothpick Palace was a few weeks before Christmas in 1924.
Ivan was able to find a period newspaper account and a Chandler advertisement (third and forth images below) that give a full accounting of Mulford's astonishing 1000-mile run in only 11.5 hours. No repairs of any kind or tires were needed and Ralph only stopped seven times for oil and gas. 
You can view more images and earlier articles on Smiling Ralph Mulford here. The hillclimb photos are courtesy of  the Mount Washington Auto Road.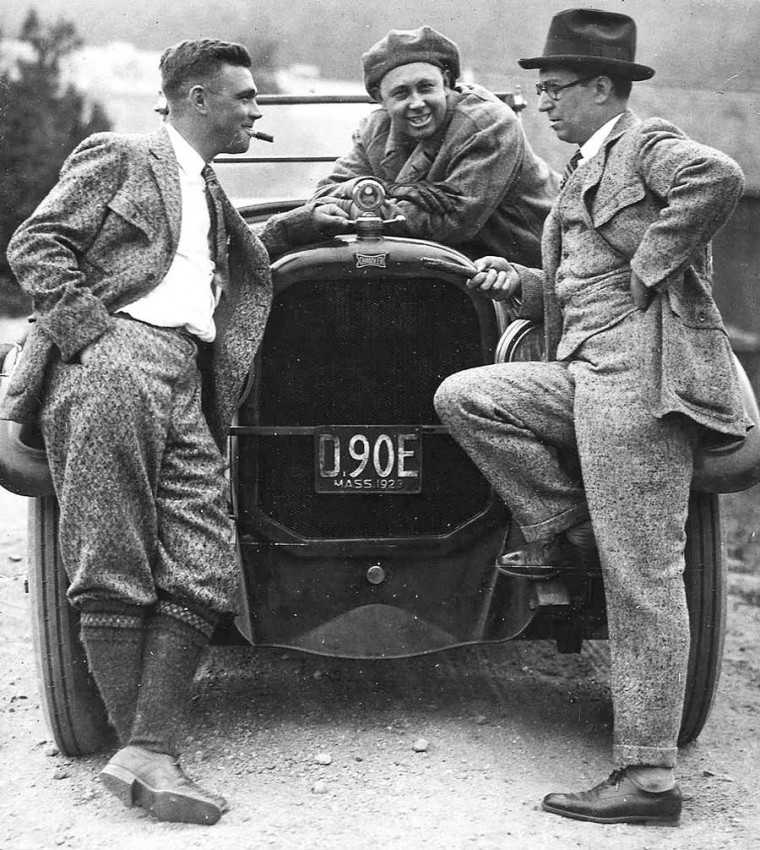 L to R: Eliot Libby one of the Mount Washington Auto Road owners, Ralph Mulford  and James T. Sullivan of the Boston Globe talk around Mulford's record setting Chandler in 1923.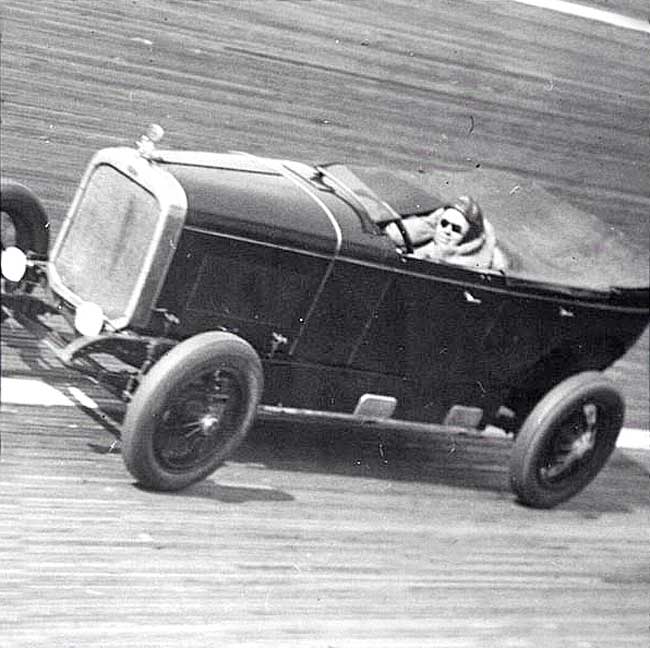 Mulford with a Chandler on the Culver City Board Track in 1925 setting a 1000-mile record.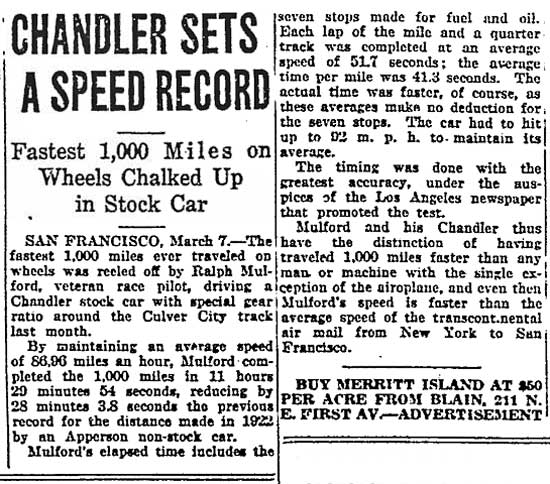 "The Miami News" March 8, 1925 describes Mulfords Record on The Culver City Board Track.
                     A Chandler advertisement (below) in the "St. Petersburg Times" March 22, 1924.