Today's featured image contains a rare scene from back in the period – a 1913 Model 48 or 38 skiff-bodied Locomobile that needed to be towed in for service. The "tow car" is a 1911 or 1912 Loco Model 48 "Torpedo" touring car from which the rear section of the body was removed, and the wrecker unit substituted in its place.
The Locomobile, "The Best Built Car In America," was a desirable vehicle to use for a conversion such as this because the chassis (see below) was built for the most part of heat-treated chrome-nickel steel. The crankcase, four-speed transmission case and a number of other components were cast in manganese bronze, and the two materials combined made for a close to indestructible chassis and running gear.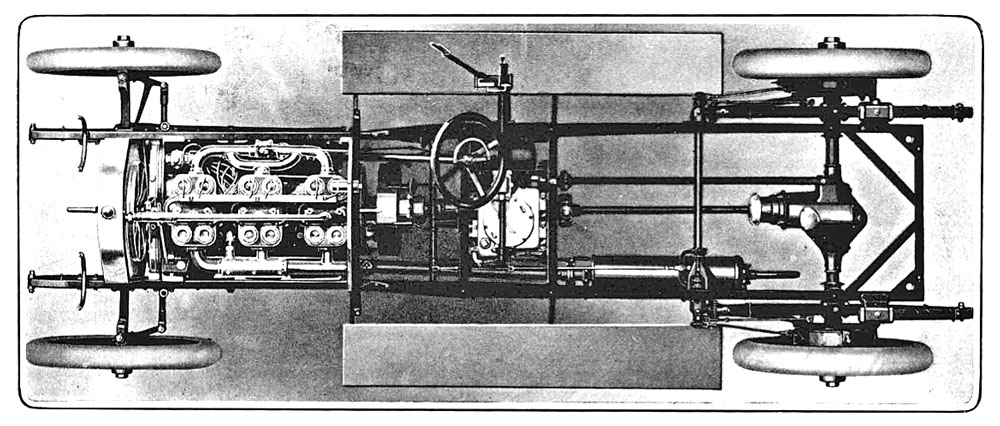 Overhead view of the robust 1912 Locomobile chassis as used in the "tow Car" – "The Automobile" September 14, 1911.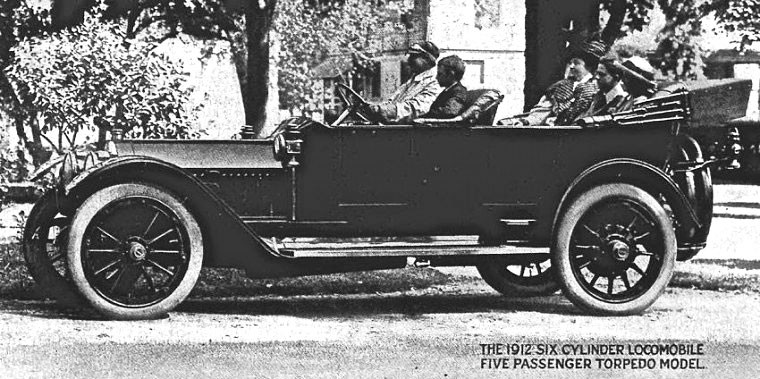 A

1912 Locomobile Torpedo which is what the "tow car" was based on

featured an angled all metal cowl – The "Automobile" Sept. 14, 1911.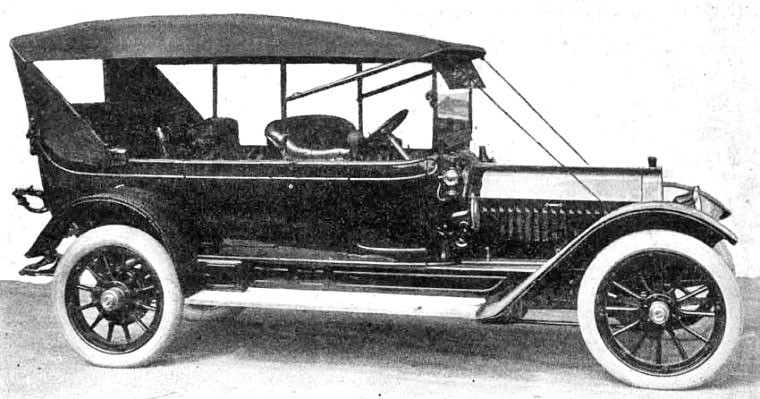 The Locomobile being towed was an updated version of the 1913 Model 48 which was offered in both right and left-hand drive – "The Horseless Age" Aug. 1912.
It was fairly common for a Locomobile to be updated, as the power train and chassis rarely ever wore out. Frequently an older chassis was fitted with the latest in coachwork by the leading coachbuilding houses of the time or converted in the Loco "Custom Department." The Company offered this service to its customers who could have their chassis rebuilt as needed and mechanically updated if desired.
The skiff-bodied Locomobile being towed is a 1913 Model "48" (see above) and was the only model year that it was offered with both left and right-hand drive. It was updated and fitted with a custom 1916 or later style "Canoe Roadster" body and fenders (see below) and the updated radiator and hood then in use by the automaker. There is a chance this body was penned by J. Frank de Causse, Loco's talented in-house stylist.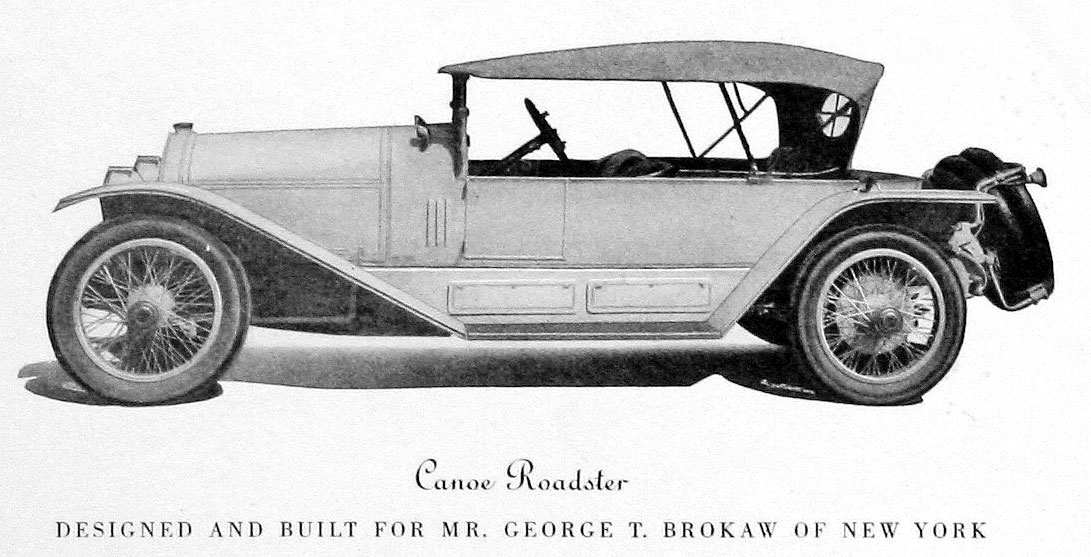 A later skiff-bodied car by the "Custom Department" of the Locomobile Company of America styled by J. Frank de Causse. He was the head Loco's first in-house automaker styling department in the United States.
You can view and learn more about automobiles with skiff style coachwork here. Photographs and information related to the Locomobile can be accessed here.
Please share with us what you find of interest in this photo courtesy of the Antique Motorcycle Club of America.