For this week's installment in the popular Kodachrome Images series, we have a fresh batch of photos for you to peruse and hopefully help identify some of the makes, models, and the year of manufacture. The small amount of information that was found with some the photos or what can be observed by studying them is included in the captions.
The serial feature is meant to let our readers join in on the fun, so please send us a comment about anything you can add to this set of six photos. The series has been running for a month now, and you can look back on the complete Kodachrome Image Series here.  For fans of cars from this era, you can view over three hundred more photos of postwar cars and trucks here. All of the images are via Americar.
The lead photo in the post appears to show a high-end 1955 or 1956 Chrysler. Can you tell us about it?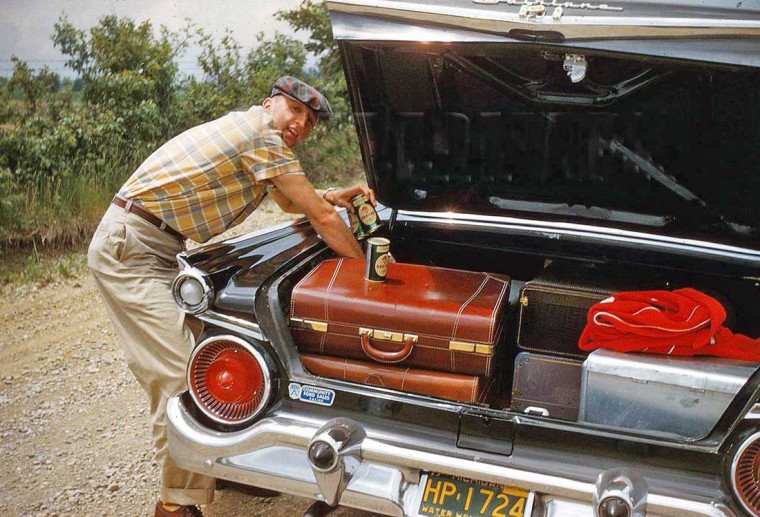 This Ford Fairlane 500 was bought from Community Ford Sales located in Saline, Michigan.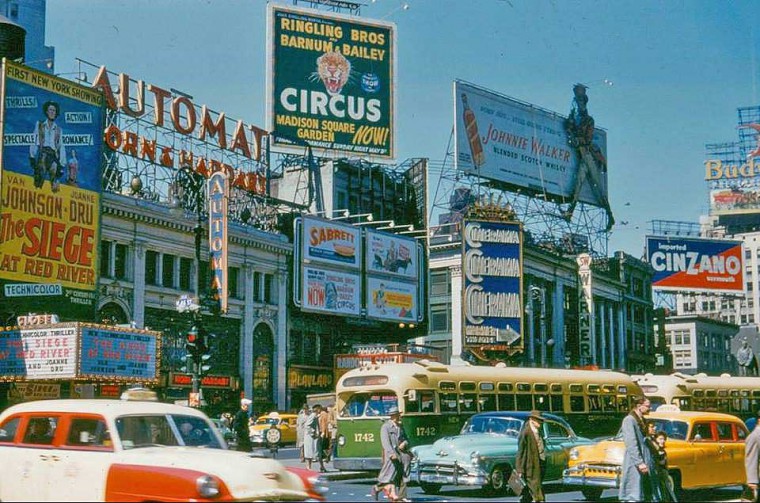 This photo came with a caption indicating that this location is at 7th Avenue and 46th Street in New York City during 1954. Can anyone find the release date of the movie and ID and date the cars?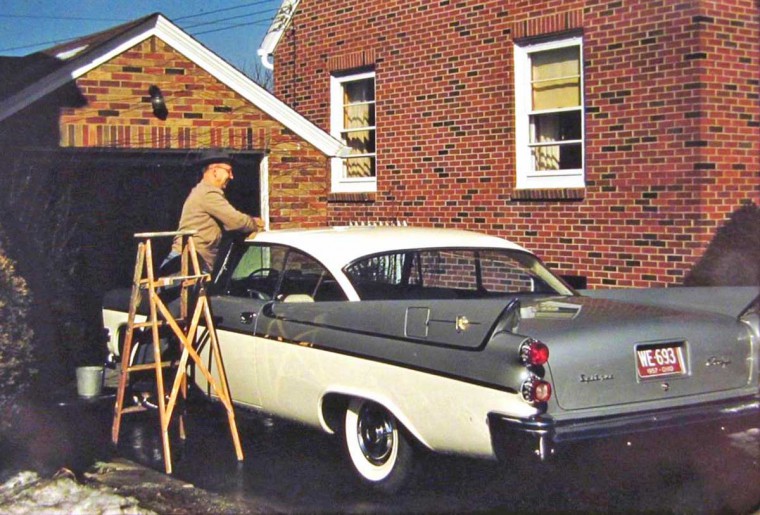 This Dodge two-door hardtop is sporting an Ohio 1957 License plate and appear to be a 1957 model.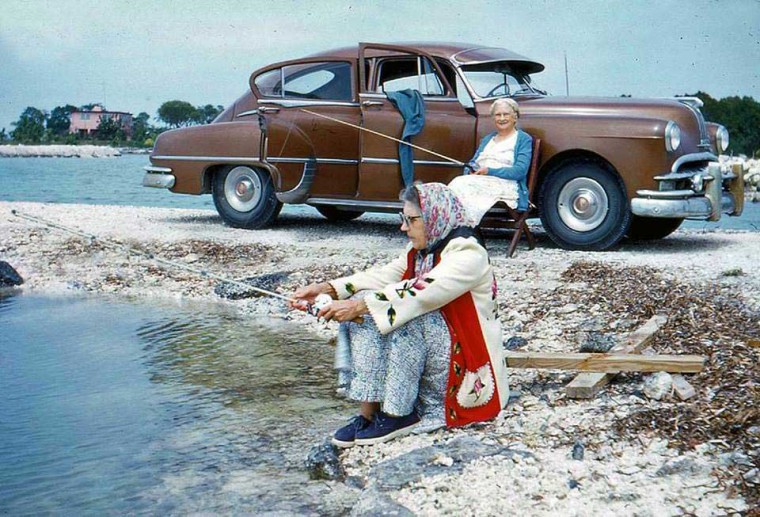 Not much to go on here, two women are trying to catch dinner with a Pontiac Sedan behind them.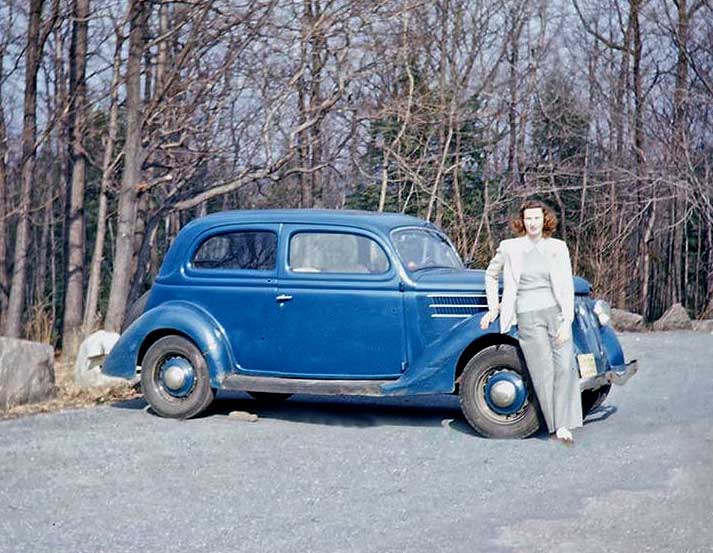 It appears that someone's sweetheart is posing with a tired looking and repainted 1936 Ford Tudor. In addition the fenders look a bit beat-up and the grille has been pushed in just below the hood.