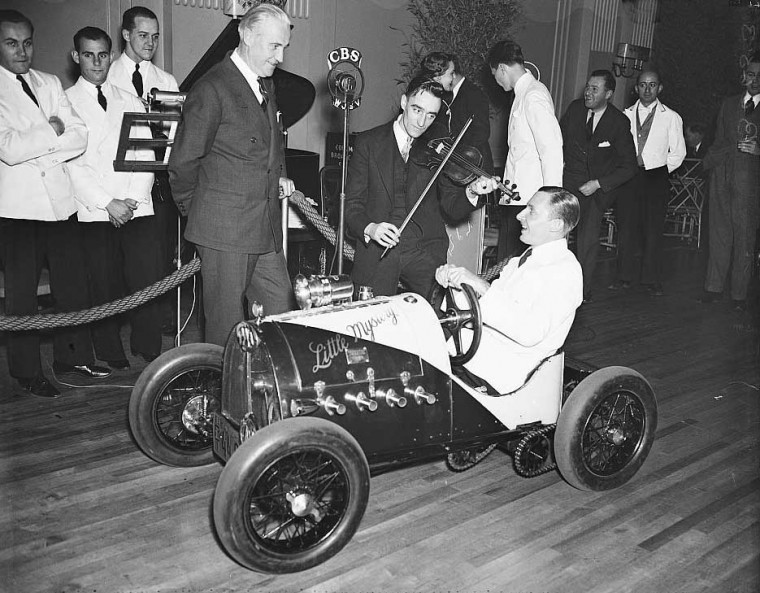 Many interesting photos are in The Old Motor Archives that either have been purchased over the years or have been sent in by readers. It is impossible to find the time to run the website, the shop and spend the time to do the necessary research and identify all of these images.
This is where you, our knowledgeable readers can help out. Starting today, a new feature series will be run on occasion that will help to get these photos identified and at the same time be enjoyable. Any notations or captions will be shared and if you can add anything to the backstory, please do.
The lead photo found by Marc Tudeau at the Libary of Congress shows the "Moorehouse Midget" at a CBS radio show in 1934. What was this performance and can you tell us more the "Little Mystery" car?

More "Baby Cars" can be viewed here.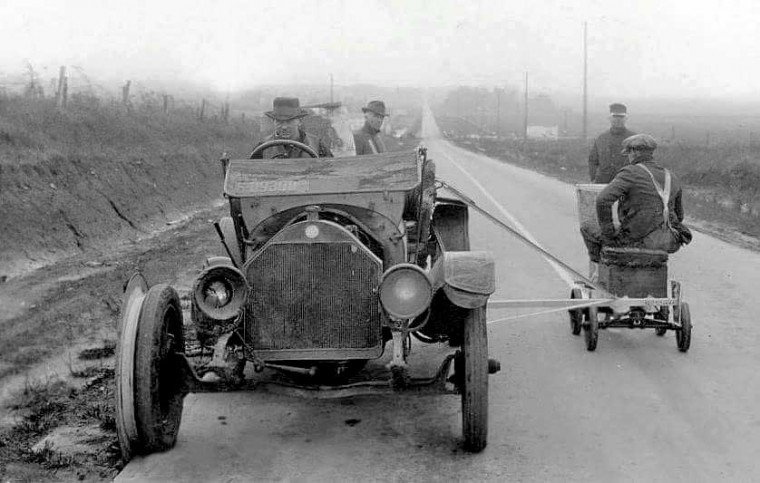 This image from Marc Tudeau appears to show a beat up old Chalmers? It is part of a road striping operation with a rig that might be either a make do contraption or it could be built by a manufacturer. Note the guide on the front wheel of the car, the well-made axles on the cart and the striping device. Can you tell us more about both vehicles?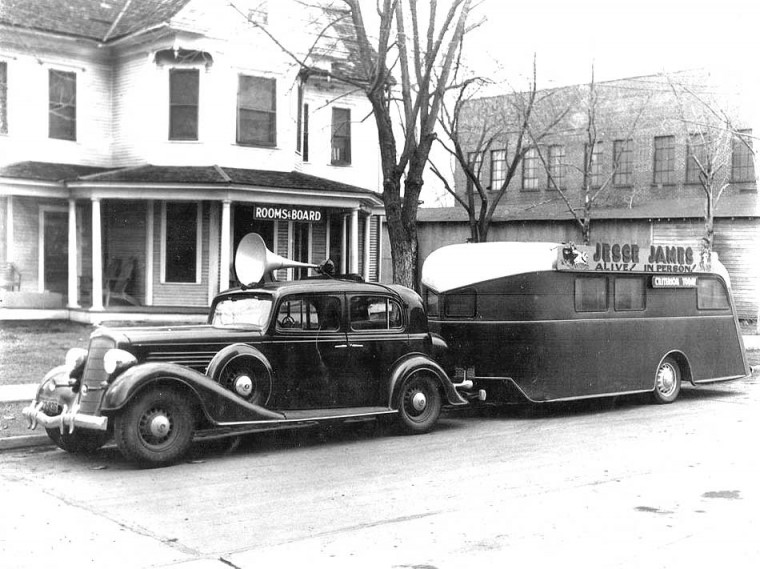 The outlaw Jesse James was killed in 1882, but this traveling show tells us he was still alive in the 1930s. Does anyone know who ran this show or can you tell us more about the Buick or the trailer?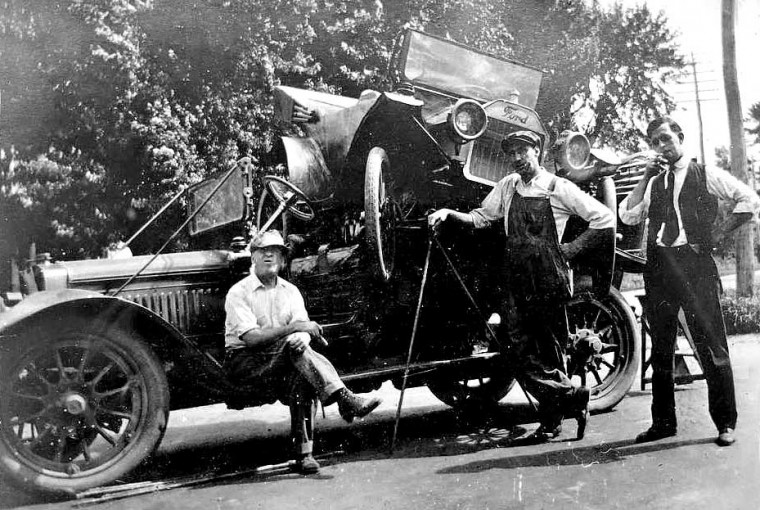 This photo from Walter Miller appears to be staged and shows a Model "T" Ford on top of a Lozier. Note the small step ladder behind the car, the device the man in the middle is holding and more of them on the left side of the photo on the ground. What is going on here and what is the year and model of the Lozier?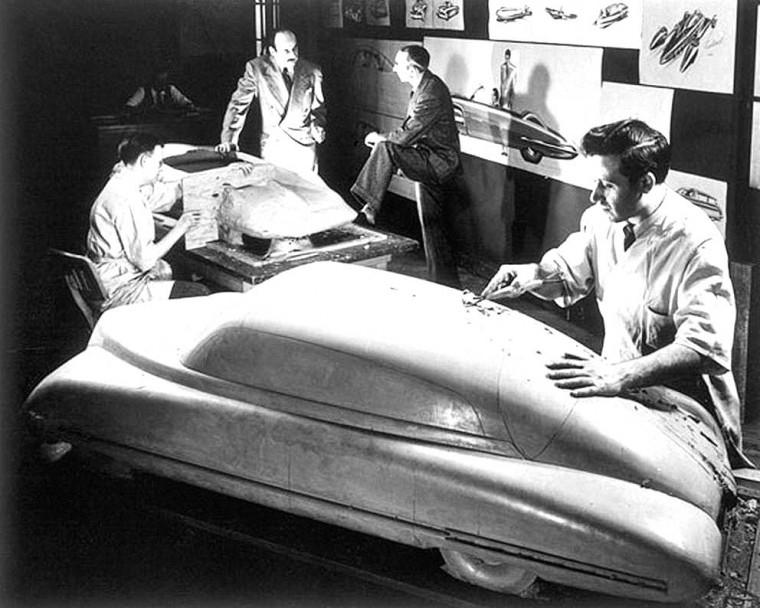 This photo shows clay modelers at work on two different styling concepts. The models are identified as being Oldsmobiles. Can anyone confirm this, and tell us the year it was taken?