Don O'Brien grew up in Worthington, OH during the thirties and has been a life-long car and photography enthusiast. He took these photos with his Argus C2 camera during 1938 and 1939 when he was in 9th and 10th grade on the streets of Worthington, a small city and suburb north of Columbus, OH. Many times the images were taken during his high school lunch break.
This is the first in a series of posts that we will be featuring with his early photos and comments with ours at the end of the captions. Let us know if you can add the exact year and model of the vehicles in the images. After World War II, O'Brien's photography work was in the Worthington News.
The lead photo shows a 1937 Studebaker on the west side of High Street (Ohio 23) along the Town Square. Who can tell us more about the accessories on this car that include the wide ribbed bumpers, bumper guards and the brightwork on the front fenders.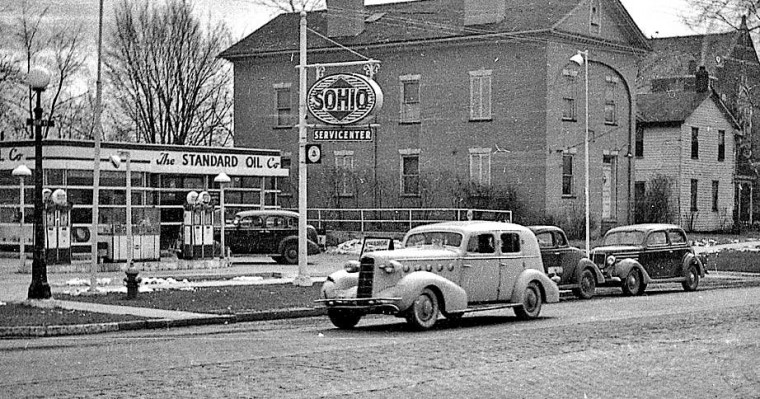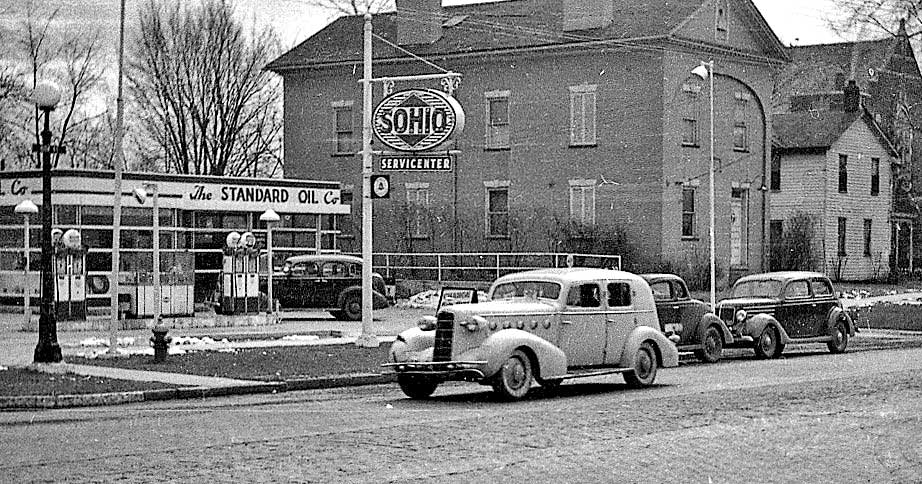 This photo looks southeast on High Street (U.S. 23) at this Standard Oil Co. SOHIO Servicenter. This photo was taken during the school lunch break. Note the beat up looking 1934 0r 1935 LaSalle that was only a few years old at the time.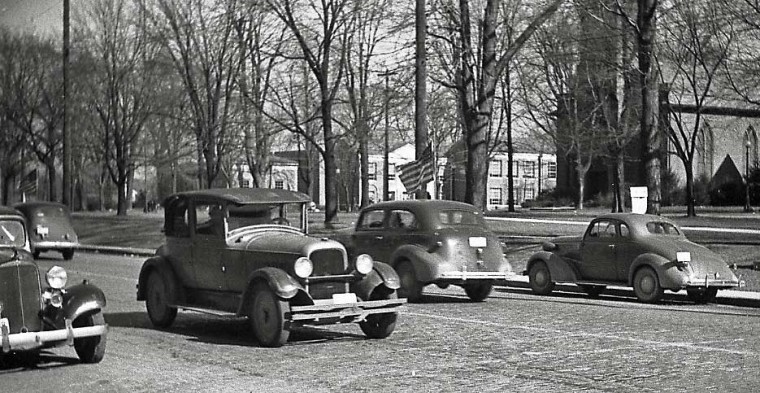 High Street traffic during the winter of 1938-39, because of the flags I think it was Washington's birthday in 1939. We see three or four Chevrolets and a mid-to-late 1920s Studebaker?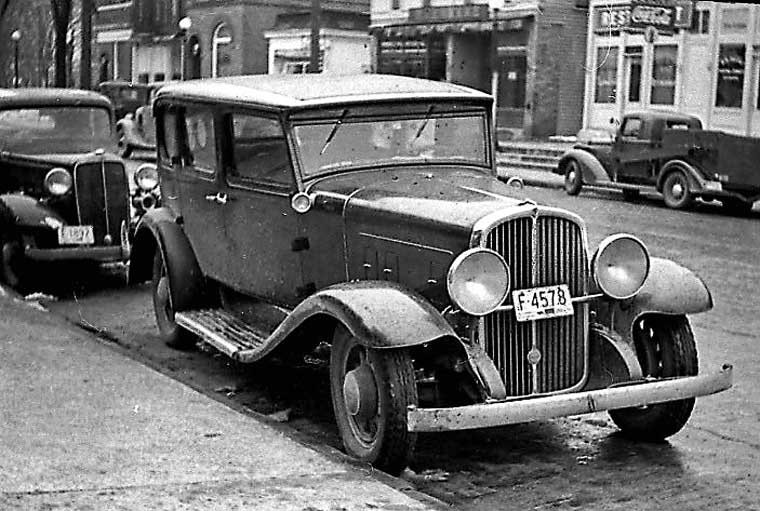 The west side of High Street in a downtown block looking northeast. We see a 1930 or 1931 Franklin Sedan, a pair of Chevrolets, one a truck with an aftermarket bed or insert.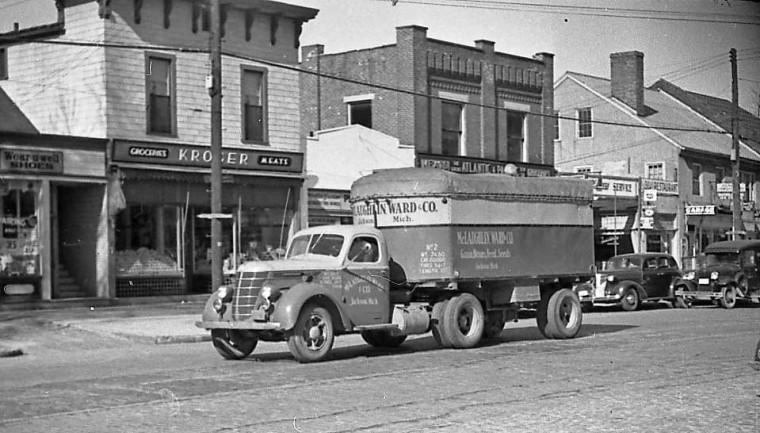 An A&P and Kroger were the two chain grocery stores we had in Worthington at that time. We see a 1937 or later International Tractor and trailer, a Chevrolet, and a Model "A" Ford Sedan Delivery? Note the Chevrolet Agency on the right-hand side of the A&P.