By Mike Dudley:  This is the second and final part of a technical feature showing how patent leather fenders are recovered. They are for a 1908 Holsman High Wheeler that has been undergoing restoration by the students at McPherson College. A senior this past year in the Auto Restoration Program, Rick Morchesky of Greensburg, PA, recovered the four patent leather fenders for the car. If you missed the first part of the feature you can find Patent Leather Fenders Recovered Part I here, and follow the story from the beginning.
Before Rick proceeded with sewing a finished fender, we did some trial-and-error work and discovered that a tight stitch around the metal framework resulted in a width of 1-1/4″ between the outside & inside stitch lines. Therefore, he has now laid tape as a guide exactly 1-1/4″ from the outside stitching. The orange tape that is perpendicular to the white tape marks shows where there is a frame crossmember. Once again, the tape serves as a guide to assist in ending up with absolutely perfect and parallel stitching.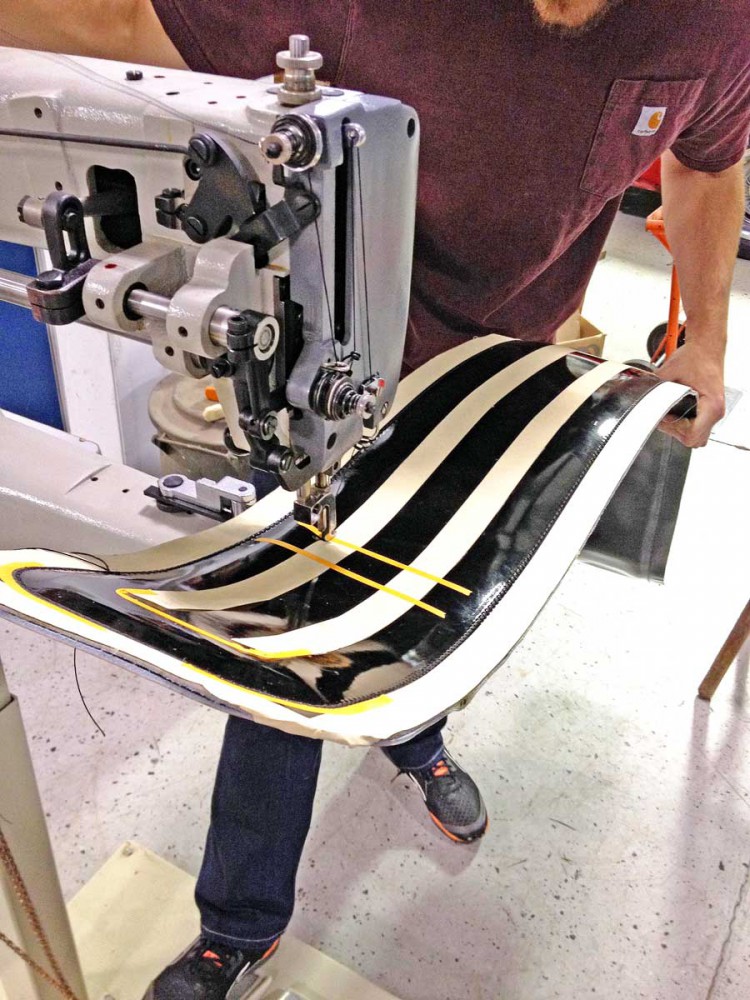 The outside stitching is completed and Rick begins on the inside of the fender iron.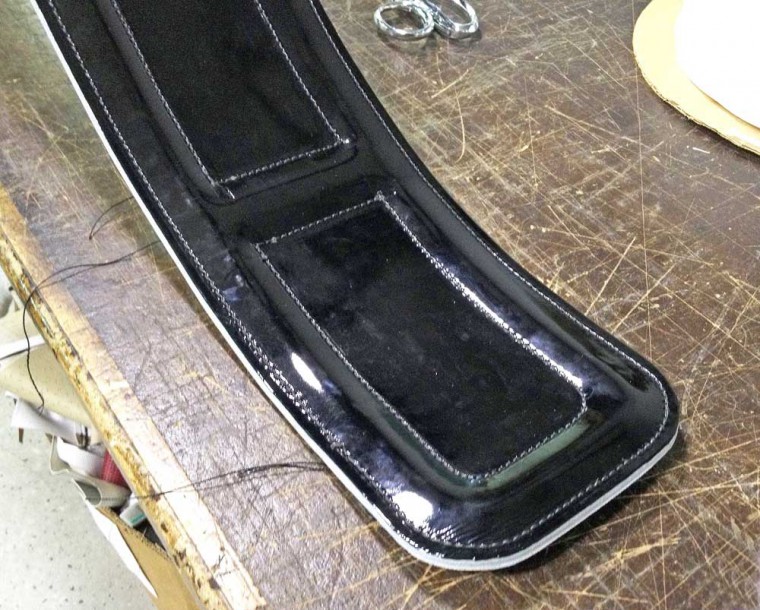 After the stitching is complete, the leather is trimmed ¼" from the outside stitch.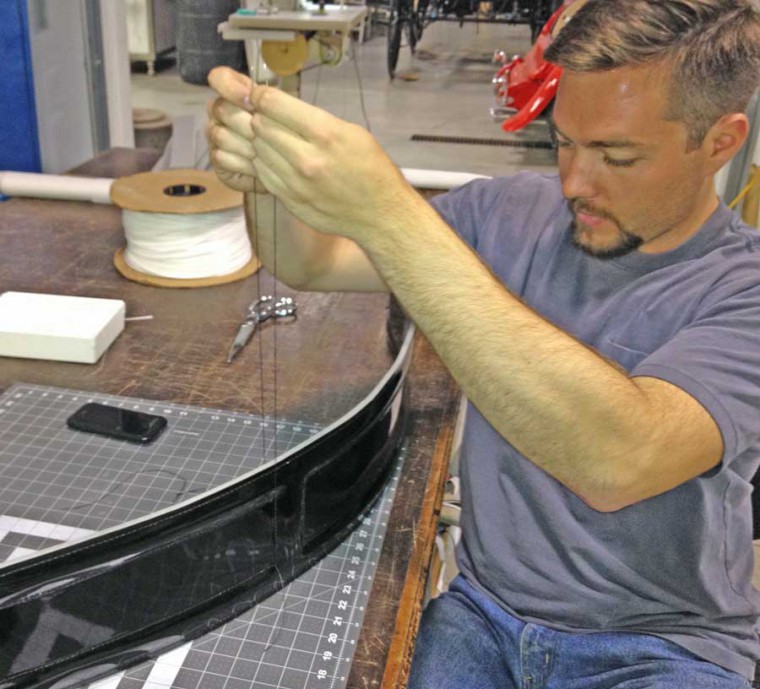 Rick "saddle stitches" two of the cross seams because it is not possible to sew with the machine (the fender is too long to fit cross-ways in the machine). He used two needles and sewed back-and-forth through the same holes to create a very strong stitch.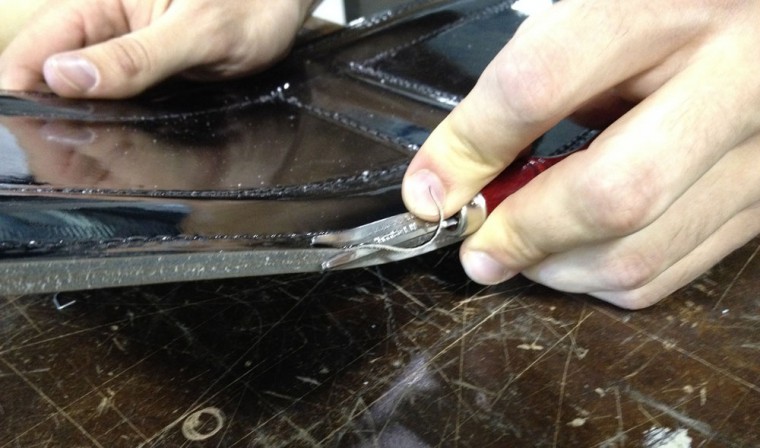 Rick now finishes the trimming of the edge of the fenders. First, he tapers the edge of each side of patent leather. This helps to create a more attractive and finished edge.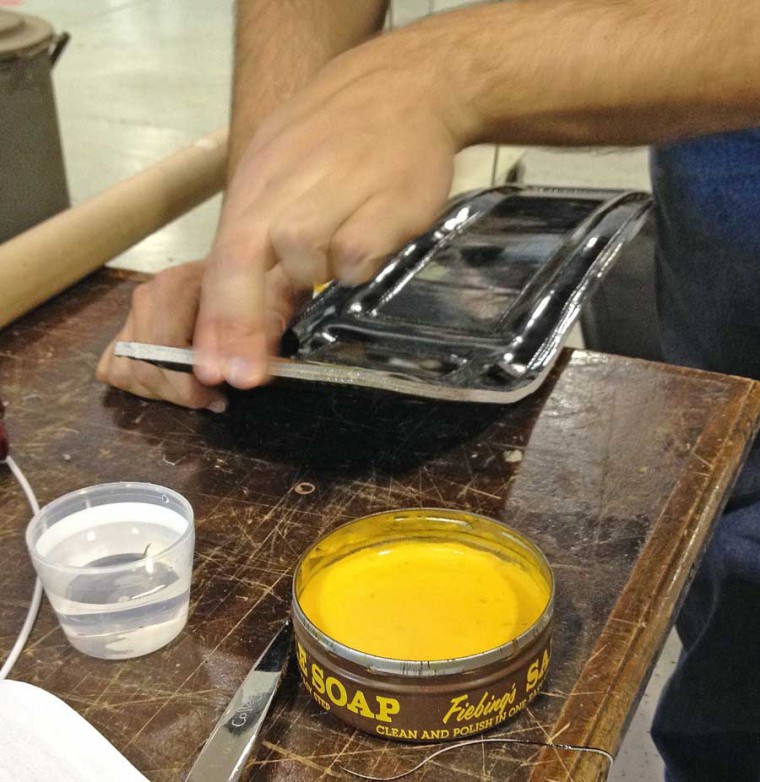 Saddle soap is next applied to help smooth the edges.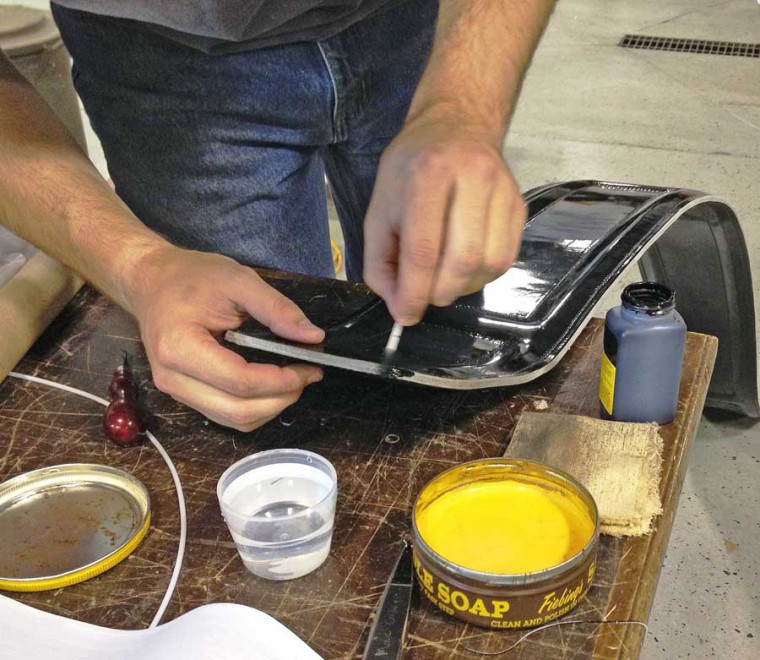 A water-based black dye is then applied around the edge.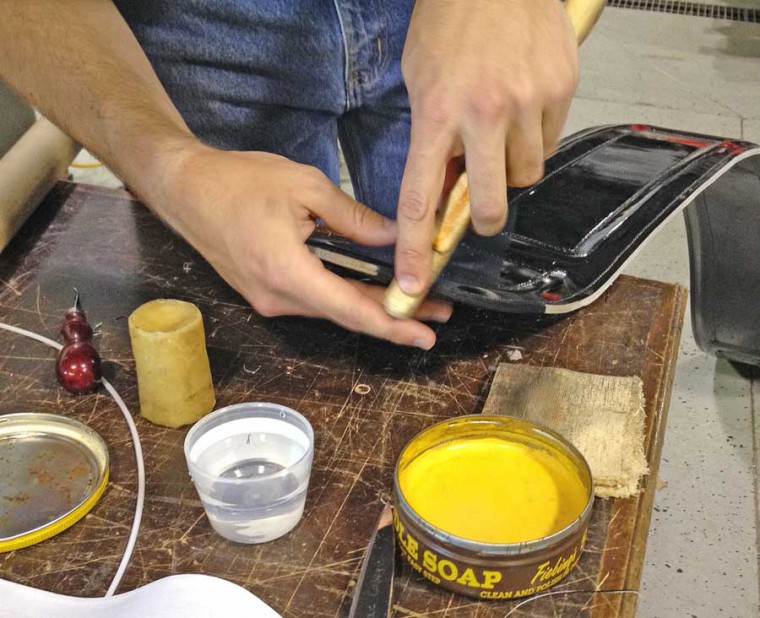 A stick is then used to apply beeswax. The wax is used to further smooth the edge and also fills in the gap between the two pieces of leather. The finishing touch is to seal the edges with Resolene an acrylic leather sealer.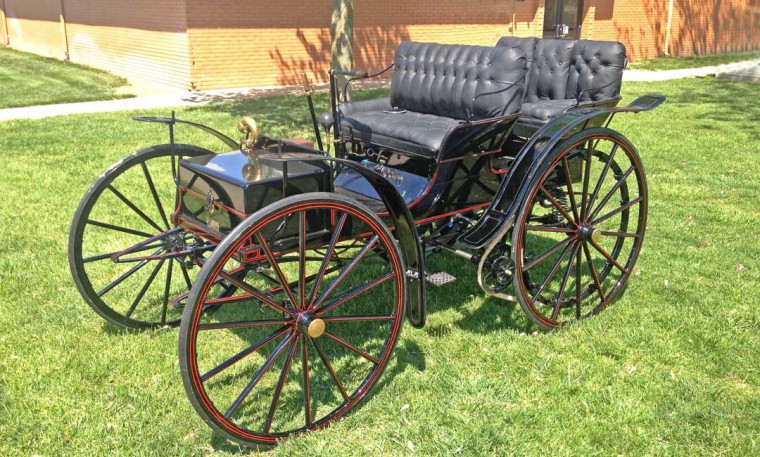 All four of the fenders mounted on the car. 

While the fenders of today do not need to provide the protection they did 100 years ago, they certainly do finish off the machine. Take a moment to visit with the McPherson College Auto Restoration Program here.