Number eleven in the Fun, Friday Kodachrome Image series, starts out with the lead photo showing a flashy two-tone blue Buick convertible in a parade at Mercedes, Texas. Nancy Archer, the "Cover Girl" for a Livestock Show is waving to the crowd.
For the other four images (below) we will just list a few details about each one and as is normal practice with this series, and ask our readers to tell us the exact year, make and model of all of these cars. You can look back on all the earlier parts of this series here. The photos are via Americar.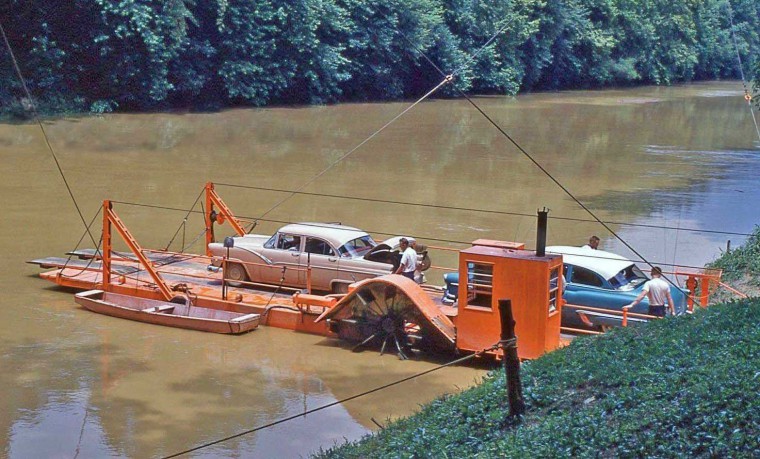 A ferry on the Green River in Kentucky with a Ford and an Oldsmobile ready to cross the river.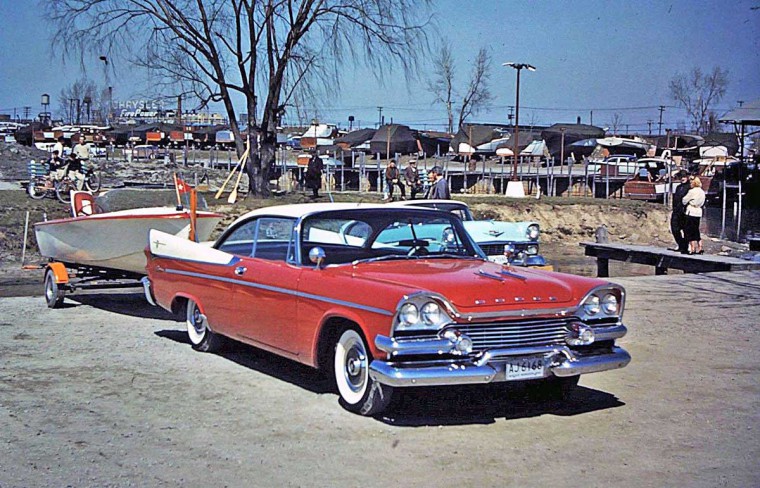 A Dodge two-door hardtop, note the Chrysler signage in the background.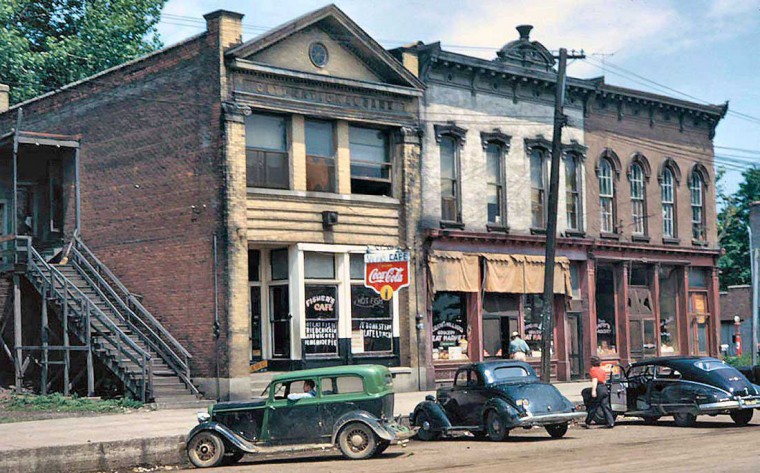 Shawneetown, Illinois is looking a bit down-at-the-heals in this circa 1950 image.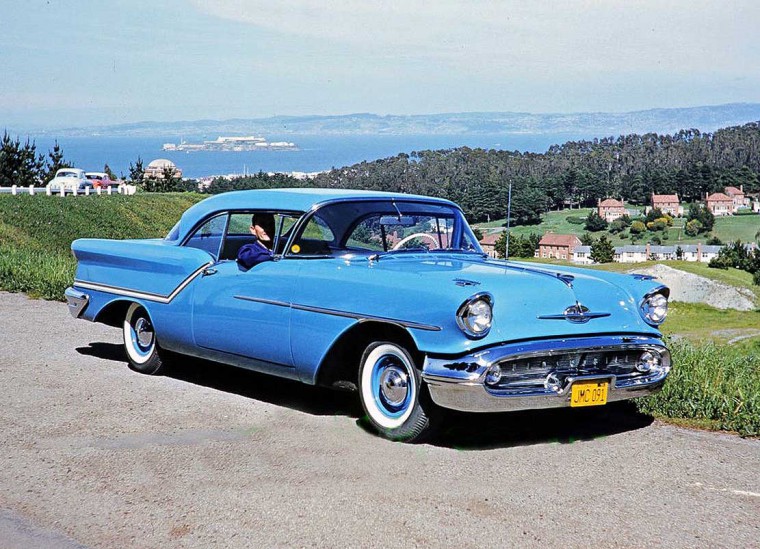 An Oldsmobile two-door hardtop in San Francisco during the late-1950s, note the view of Alcatraz.