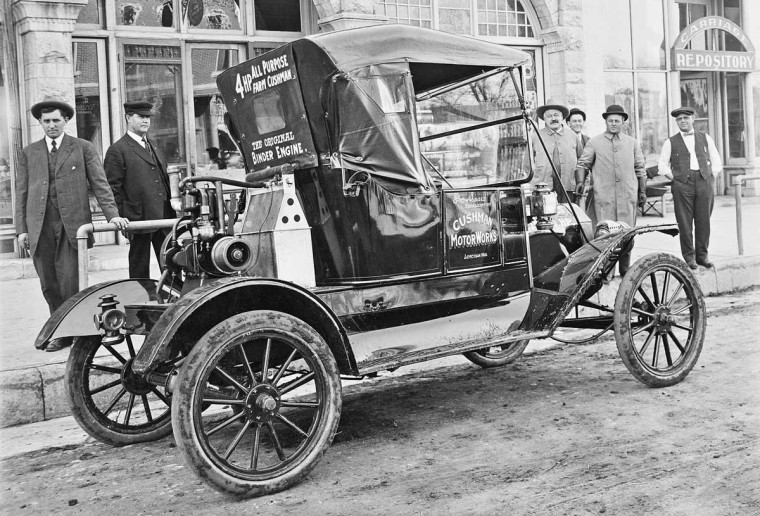 This image was taken in Junction City, Kansas, in 1912 by photographer Joseph Judd Pennell. G.C. Hodges was a Sales Representative for the Cushman Motor Works based in Lincoln, Nebraska and covered his territory with this rig. On the back of his 1912 Model "T" Ford "Torpedo" runabout is a four h.p. gasoline engine (advertisement below) suitable for use on a corn or grain binder and for other uses.

   An earlier two-stroke boat engine that won a boating competition and put the Cushman in the news.
Binders were was used to cut, gather and tie together plant stalks during harvest time and could be powered by one for these engines. The motors were also used on a number of other agricultural devices. Note the radiator and water tank (below) in front of the engine. The water pumped through the power plant entered it at the top and then was cooled as it directed down the inside of the angled screen work. The gasoline tank is on top of the device.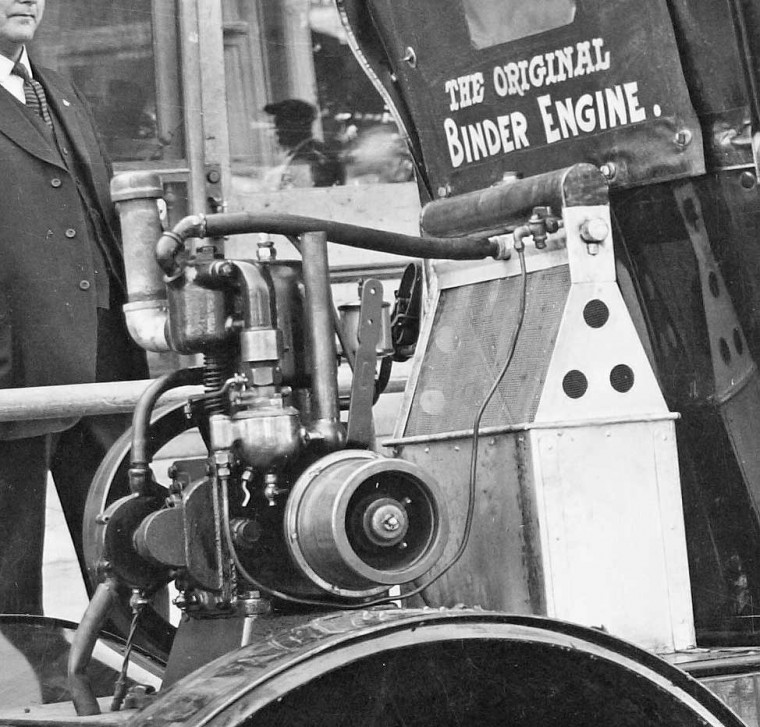 Enlargement of the four h.p. gasoline engine courtesy of the University of Kansas.
The image (below) courtesy of the Nebraska State Historical Society shows Cushman's line of engines available at the time. Learn the rest of the Cushman story at the Historical Society that continues on to 1998 when the Company became a part of Textron.