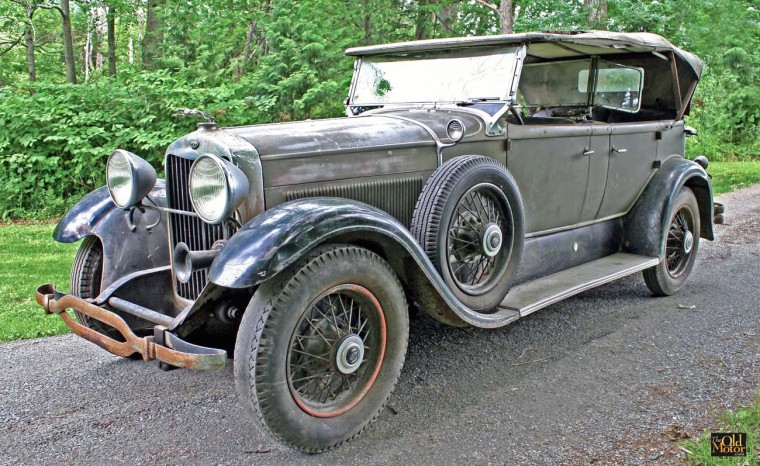 SOLD August 2015: Henry Martyn Leland's well-earned reputation for precision and quality had it's beginnings in nineteenth-century arms manufacturing. He successfully transferred the valuable experience he gained there in toolmaking, metallurgy, and parts interchangeability to the fledgling automobile industry at the dawn of the twentieth century.
As a principal in the Leland & Faulconer machine shop making bicycle gears, industrial engines, engines and transmissions for Oldsmobile and then as the founder of the Cadillac Automobile Company Leland established his position as a leader in the field.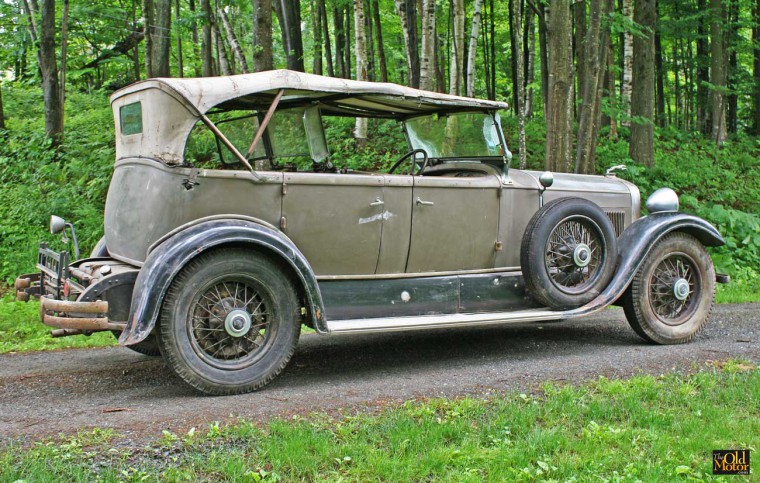 Leland's uncompromising perfectionism firmly established the earliest Cadillacs as "The Standard of the World". A well-documented disagreement with William Durant of General Motors over the production of aircraft engines during World War I led Leland to leave Cadillac and establish the Lincoln Motor Company to manufacture the legendary Liberty V-12.
Left with a disused factory at the end of the war and despite his advanced age of 77, Leland returned to the production of one of the highest-quality luxury motorcars in 1920.
This car on view is a result of that enterprise and is the last year the Model "L" Lincoln was in production, having received ten years of refinements and updates. The specifications follow: 136-inch w.b., 32 x 6.75 tires, V-8, 384 c.i. L-head engine with 90 h.p., three-speed transmission, multiple-disc clutch, full floating rear axle with a 4.58:1 ratio, and four-wheel brakes with fined drums.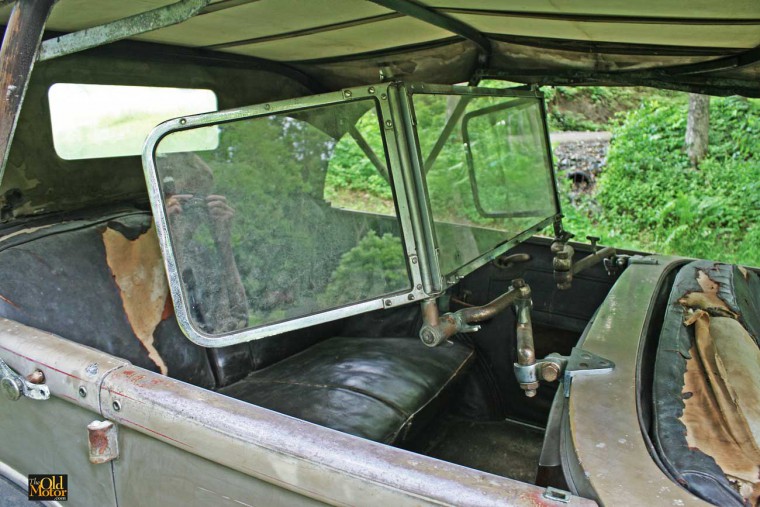 Elegant fully-adjustable and collapsable second windshield for passenger comfort.
The rare opportunity offered here is a car from a family that has summered here in Vermont for over 80 years. This unrestored Lincoln with aluminum sport phaeton coachwork featuring dual windshields was purchased in New York City in 1938 by John B. Butler Jr. from James Gregory's Used Car Exchange on Broadway in New York City. It appears that it was repainted by Gregory in the original color scheme previous to the sale.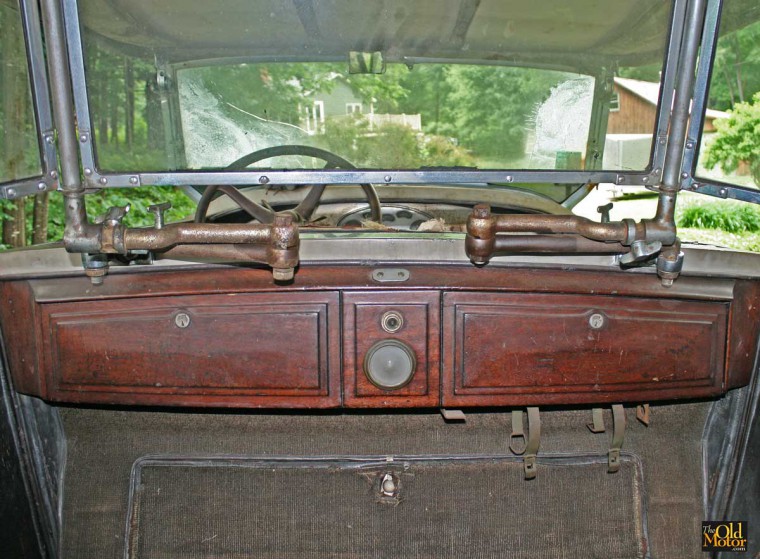 A fine walnut vanity with a center courtesy lamp and cigar lighter with storage below in the toe board.
Soon afterward the Lincoln made a family trip to Yellowstone and the Grand Canyon and return in the pre-World War II days. It was brought up to Vermont from New York City post-war and left on the family farm for use during the season and stored during the winter.
The second and third generation continued to use it until the grandfather died in the early 1970s. It was last registered in 1971 and then put away in storage in 1972. At that time the engine was oiled, the car was carefully covered and stored up on jack stands.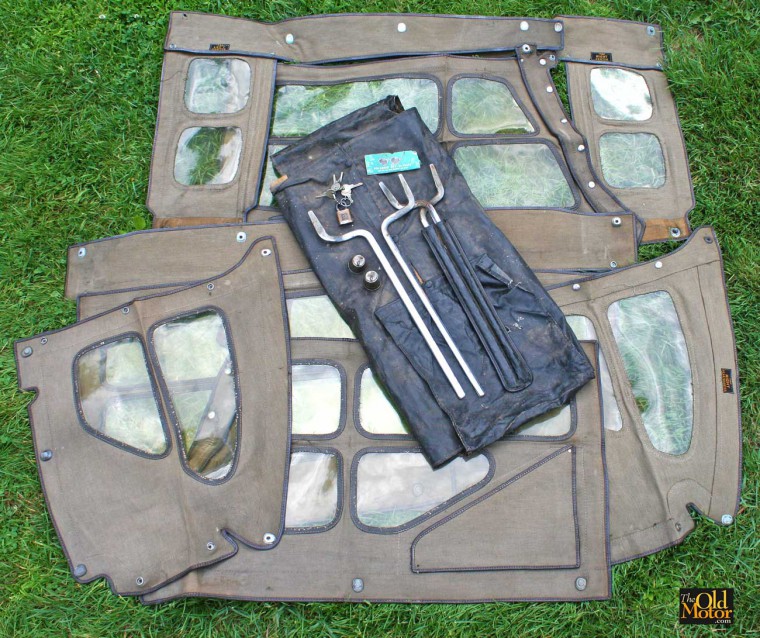 Original side curtains and irons with both original pouches, the original keys and spare tire locks.  
The family and friends remember it as a good running car when last used. It was not run since the early seventies and will benefit from a through mechanical servicing. The gas tank was drained, and the cylinders were oiled when it was placed in storage. The engine has since stuck over the years, but being an L-head design allows for quick access to the valves and pistons if needed.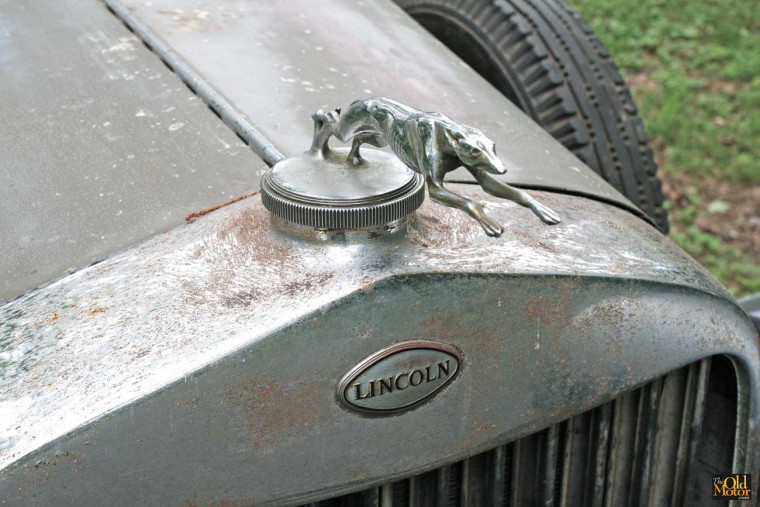 The original Lincoln "Greyhound" mascot has survived in excellent condition.
Opportunity knocks and this a rare opportunity for someone to acquire a reasonably priced full classic car that can be recommissioned and left largely as is, in its last used state. The only change needed would be a set of canvas seat covers.
Vintage cars in a unrestored condition have always been widely admired and are highly sought after today and more popular that fully restored cars. A carefully stabilized and conserved car in this condition will be with be a major attraction at both concours and tours for the lucky new owner.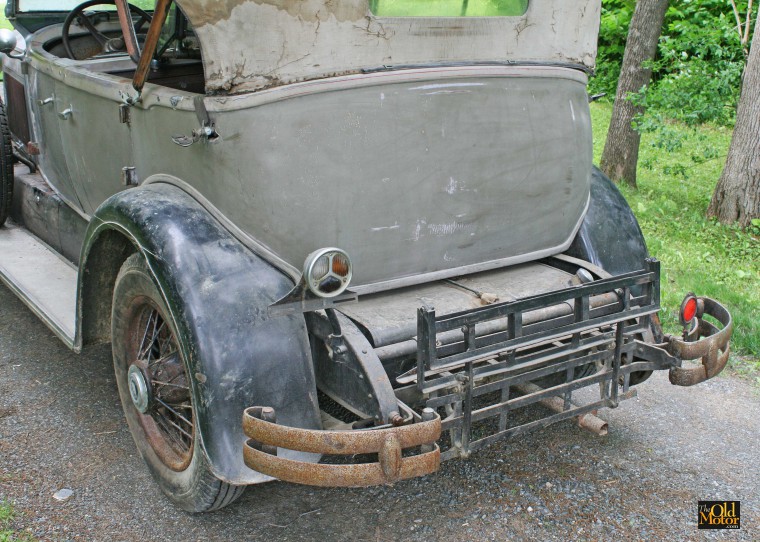 This highly desirable, untouched and attractive Lincoln Sport Phaeton is reasonably priced at $48,500. It is located here at The Old Motor workshop in S.E. Vermont and can be inspected by appointment at any time that is convenient for you. View twenty many more images and learn all the details about this car on The Old Motor For Sale and wanted page.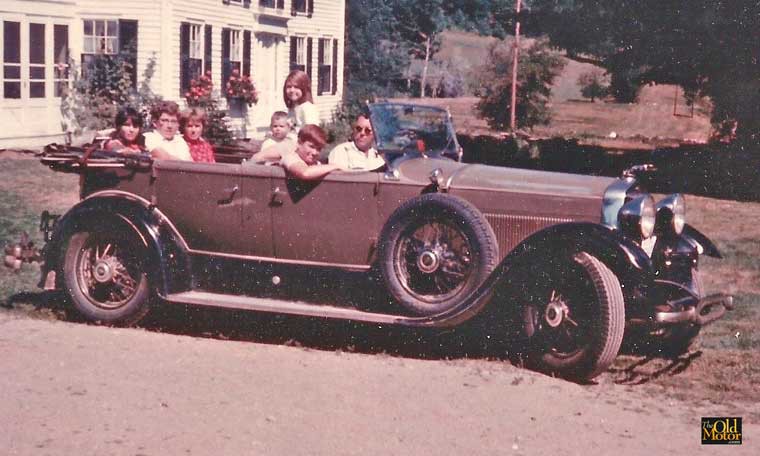 The second and third generations ready for a ride in grandfather's Lincoln in the late 1960s.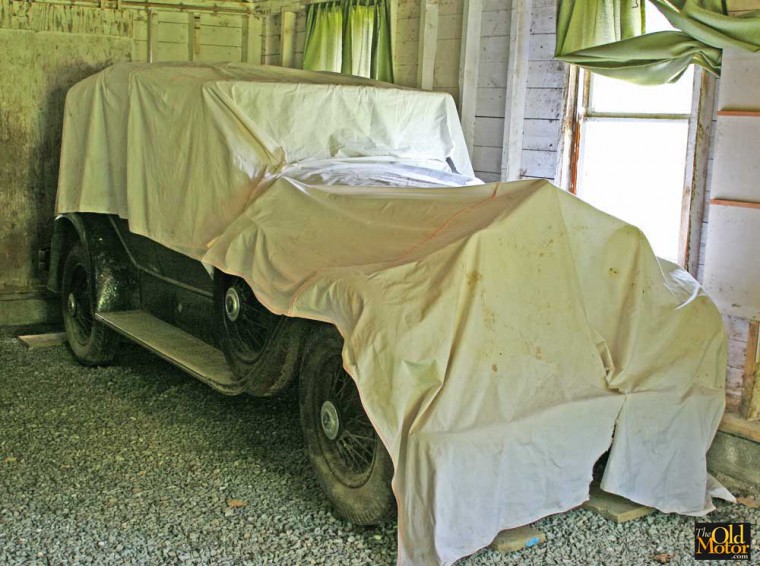 Carefully stored in a Vermont barn for forty-five years.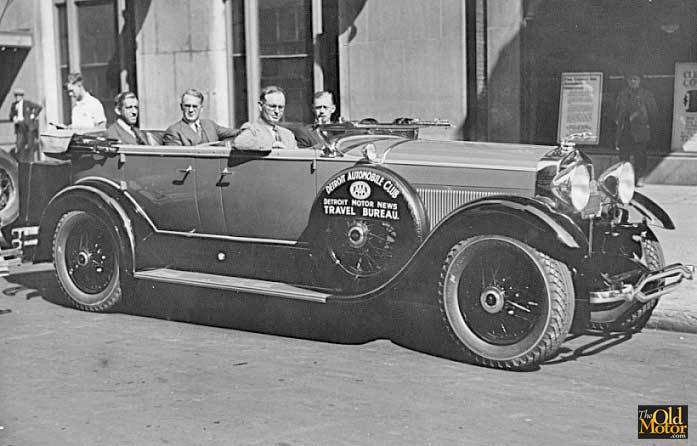 An identical 1930 Lincoln Model "L" with aluminum coachwork.