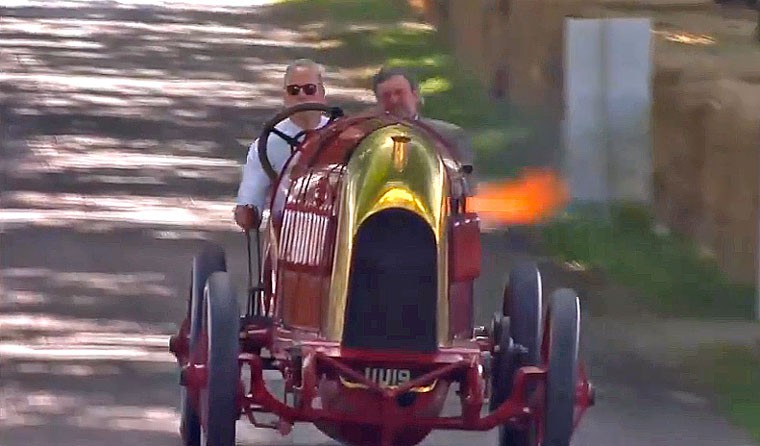 Over the weekend, we were watching the live coverage here in the shop of the 2015 Goodwood Festival of Speed that was held last weekend at the Goodwood Estate in southeastern England just north of Chichester. It brought back wonderful memories of a trip there 10-years ago to participate in the event as a mechanic for a Duesenberg racing car. This event needs to be put on your list of must-see old car events as Goodwood refers to it as "Moving Car Show" and it is a real treat to view this exceptional event in person.
Goodwood released this 1:50 minute video clip of Duncan Pittaway and his S76 Fiat that has been covered here extensively in the past, as it took an exhibition pass up the hill. The Beast of Turin's gearing is set up for flat out high-speed runs as it originally was and is not suitable to the short course that leads to the hill climb, but none the less, Duncan put a great show for the crowd. Photo and video courtesy on the Goodwood Festival of Speed. 
View a video of the 1905 Darracq LSR car, and images a 1908 Mors Grand Prix racing car (below) and link to detailed articles covering both vehicles.
1905 Darracq 200 HP Land Speed Record Car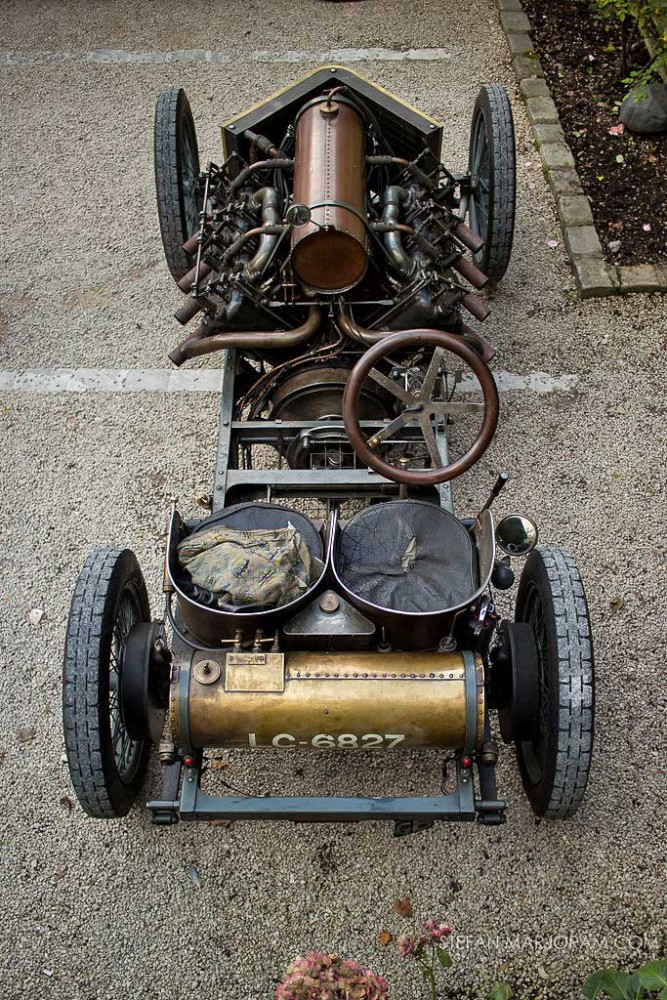 Mark Walker's 1905 Darracq 200 HP Land Speed Record Car has also been featured here and sports a 687 c.i. (11.259 liter) four-cylinder with a pushrod actuated overhead valve engine producing 100 hp. Mark is a very spirited driver and his performance in the video is not to be missed. Learn the complete story behind this 1905 Darracq LSR car here on The Old Motor in a detailed article by Ivan Pozega. Photo courtesy of Stefan Marjoram.
1908 Mors Grand Prix Car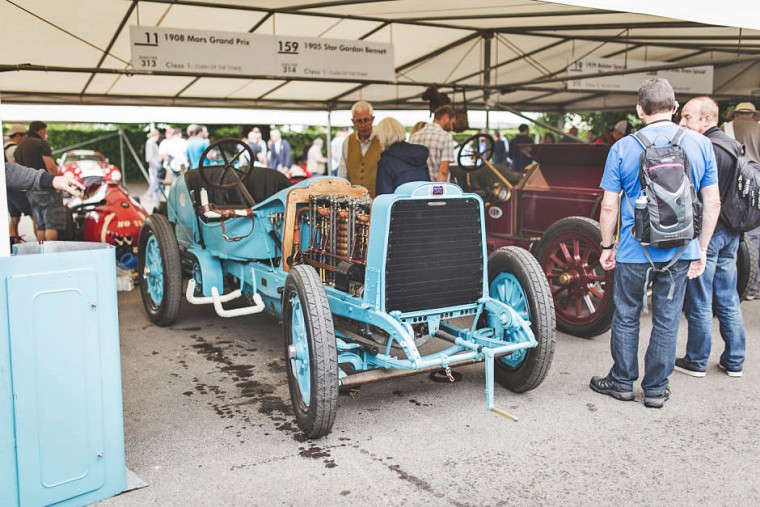 This impressive 1908 Mors entered in the F.O.S  by the Revs Institute of Naples, FLA was one of three entries hastily entered in 1908 the French Grand Prix and driven to a 16th place finish by the Camille Janatzy, who was nicknamed "the Red Devil" after of his red beard. The chain-driven racer is powered by a 775 c.i. (12.5 liter) o.h.v. pushrod-actuated engine with a make-and-break magneto powered ignition system. Photos courtesy of the Goodwood Festival of Speed.
You can view more images, and learn all about it in our earlier coverage of the 1908 Mors, and link to the Revs Institute and the Collier Collection.