Number thirteen in the Fun, Friday Kodachrome Image series, starts out with the lead photo showing a "Chicken Dinner" Candy delivery truck. The candy bar was first introduced by the Sperry Candy Company of Milwaukee, WI in 1923. The moniker was chosen by the confectioner that explained it at the time as "A name which suggests the best of something good to eat, and known to every child." At the time a chicken dinner was considered to be a very good meal. When it was first introduced it cost 10 cents, which was the high end at the time for a candy bar – the price was later reduced to 5 cents.
The delivery trucks first originated in the twenties and were outfitted with specially built chicken like bodies that children could easily identify with. The entire fleet over the years was based on pickup and light truck chassis'. This Ford was part of the mid-1950s fleet.
For the other four images (below) we will list a few details about each one and as is normal practice with this series, ask our readers to tell us the exact year, make and model of all of these cars. You can look back on all the earlier parts of this series here. The photos are via Americar.
      A study in contrasts – A new looking Mercury and an older Chrysler Corporation product in Ohio.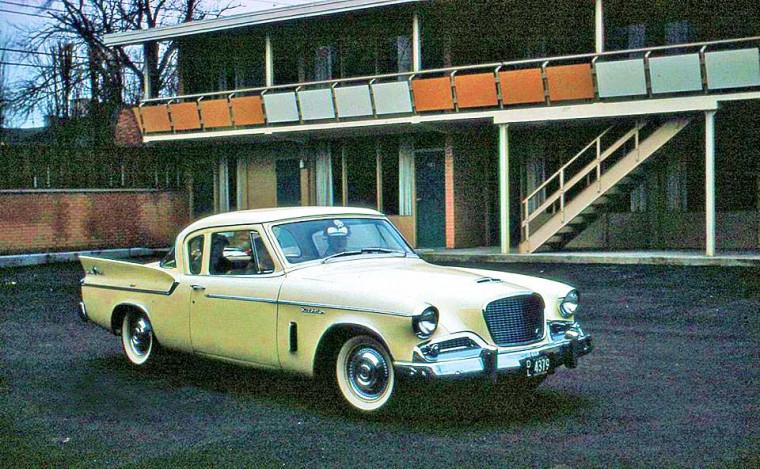 The return of the Hat Ladies in a Studebaker Hawk – Which of the three Hawk models is it?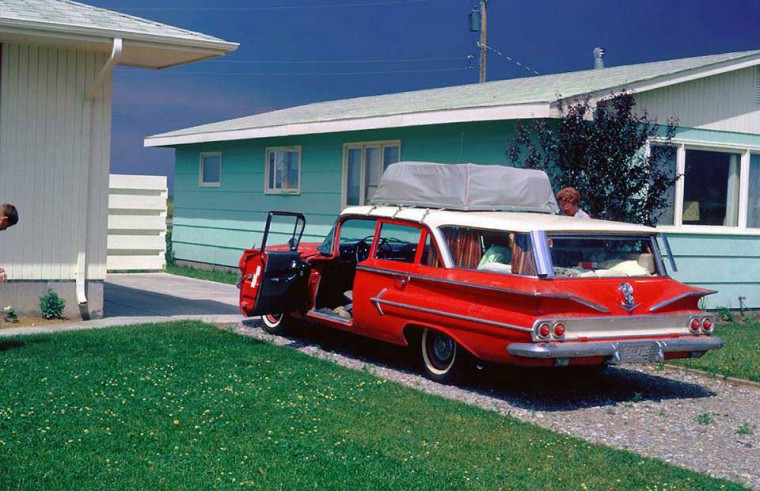 Chevrolet station wagon all packed and ready to go on the "Great American Road Trip."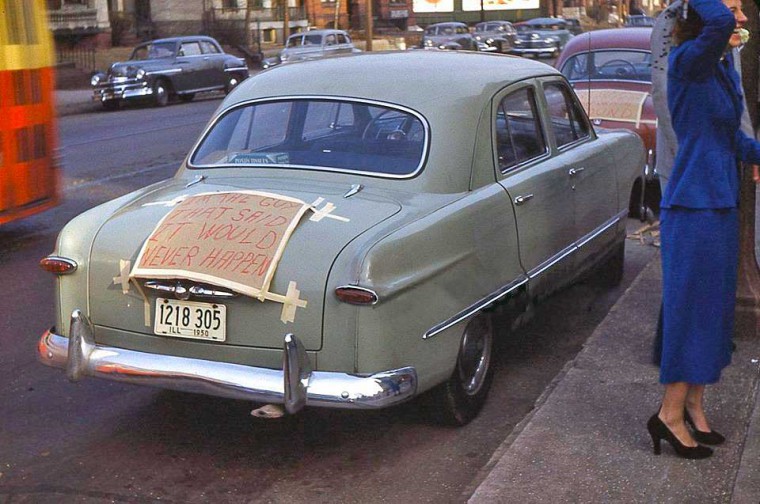 The sign says "I'm the Guy that said it would never happen" on a Ford sedan at his wedding.