Gregoire was a French automobile and aircraft manufacturer. Henri Coanda was a brilliant Romanian aeronautical engineer and inventor. Alin and Liautard was a French coachbuilder of the highest order. Together they designed and built at least two extraordinary automobiles.
According to the Gregoire Association, in 1911 the Company introduced new models powered by long stroke four cylinder engines. In addition to the other body styles, it offered this new "Limousine Submarine" which Gregoire patented.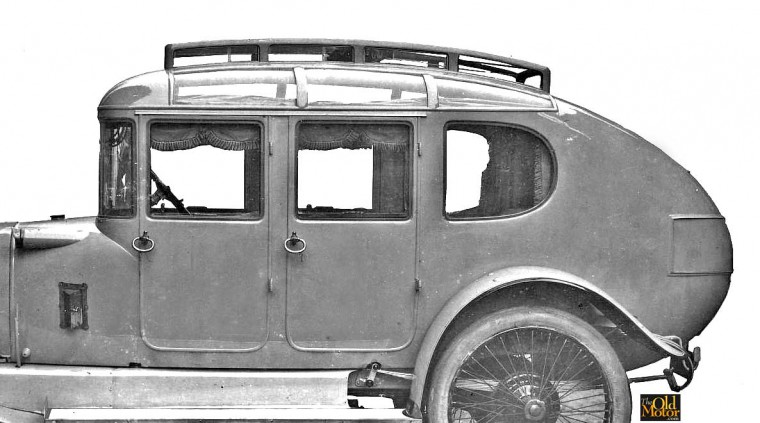 The windshield with curved sides and the roof skylights may have defined the automotive term "greenhouse". The tear-dropped shaped tail on this second circa 1911 Gregoire ends in a point, and the rear-mounted spare tire is entirely concealed. Photo courtesy of Isabelle Bracquemond. 
Coanda designed the car's body after his experiments with streamlining. He is reported to have built a platform that he mounted on the side of a train car on the Paris to Saint-Quentin route. He used smoke passing over the shapes he was testing at 55 m.p.h. (90 km/h). To record the effects of the airflow he constructed a special camera of his own design.
Alin et Liautard, the accomplished Coachbuilder located in Courbevoie, just outside of Paris, constructed this amazing design. It addition to building it, we assume the Company had to have the custom curved glass formed to the contours and dimensions needed before the body could be constructed.
Changes visible on this second four door version are: a raised skylight with ten side panels, three curved and tapered glass panels on both sides of the roof, a pointed wing-shaped tail with a concealed spare tire, and integrated side lamps.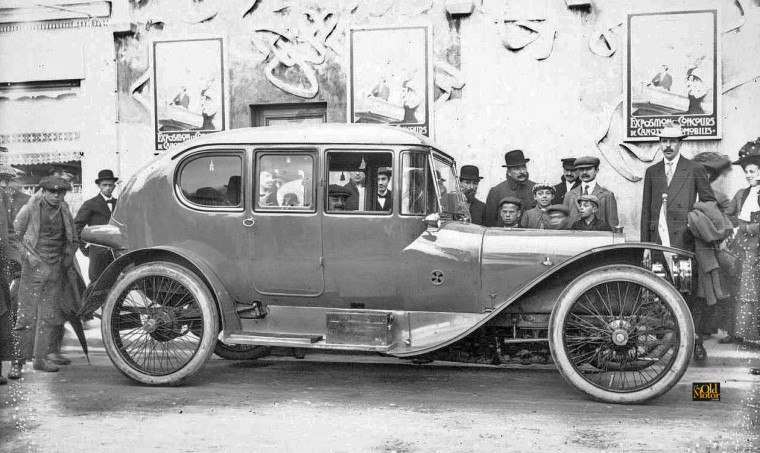 Side view and a top view (below) by Agence Meurisse dated 1911. The first "Submarine" drew quite a crowd at an Exhibition-Concours. Images courtesy of the French National Museum.
Gijsbert-Paul Berk reported in an article on aerodynamics on VeloceToday, that this first semi teardrop shape was built for Jacques Hinstin, the Managing Director of Gregoire. It featured curved glass panels on the top and rear of the roof, and a three-piece windshield.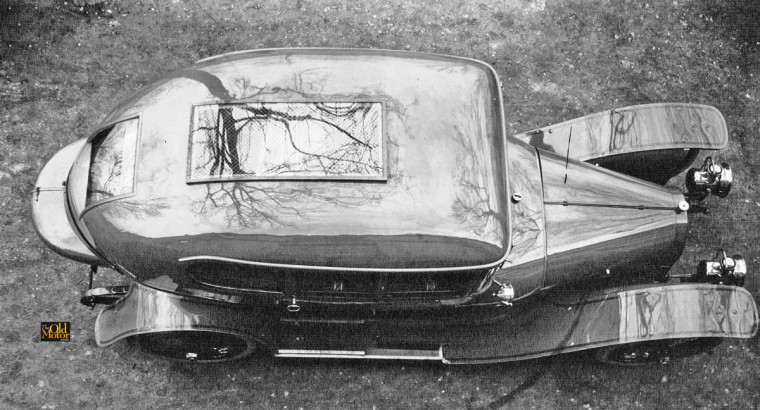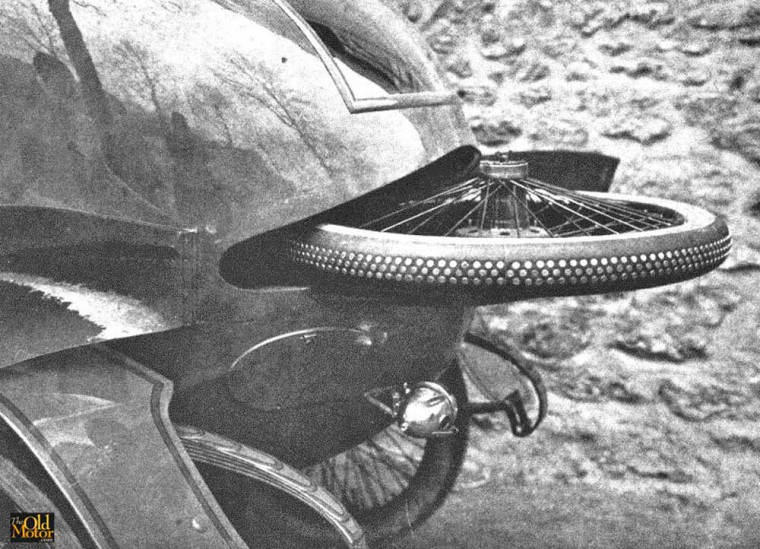 Spare tire arangement with doors open, image via Ivan Pozega – Rear view courtesy of VeloceToday.