Number fifteen in the Fun, Friday Kodachrome Image series starts out with a 1956 Ford Thunderbird in the lead photo. The two-seater is parked on a county road in the fall of 1961 in Connecticut. It appears to be wearing an odd shade of green for an early T-Bird indicating a repaint. What can the experts tell us about this car?
For the other four images, we will list a few details about each one. As is normal practice with this series, we ask our readers to tell us the exact year, make and model of all of these cars. You can look back on all the earlier parts of this series here. The photos are via Americar.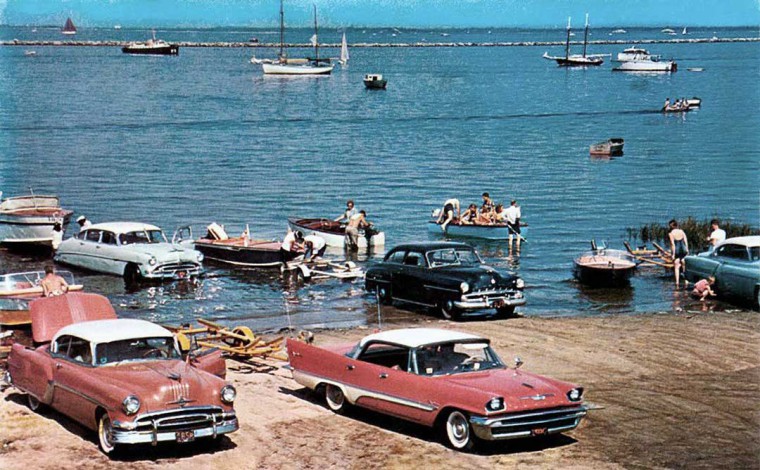 A colorful image was taken in the borough of Atlantic Highlands, New Jersey in the late fifties.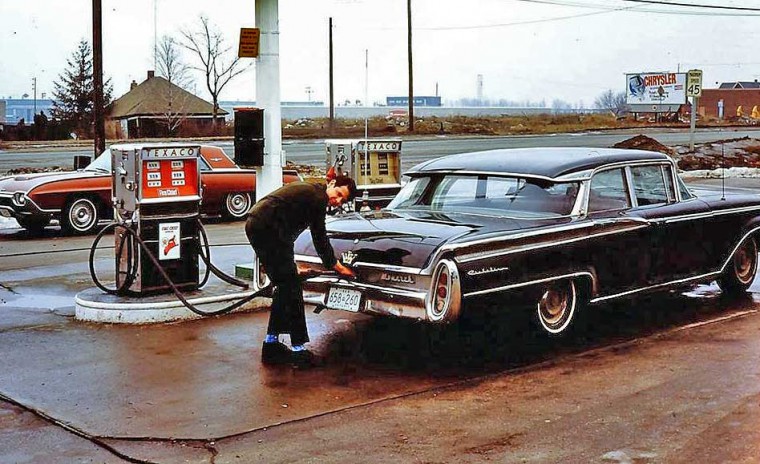 This Texaco filling station contains two Ford products, one of which may be a bit of a chore to identify.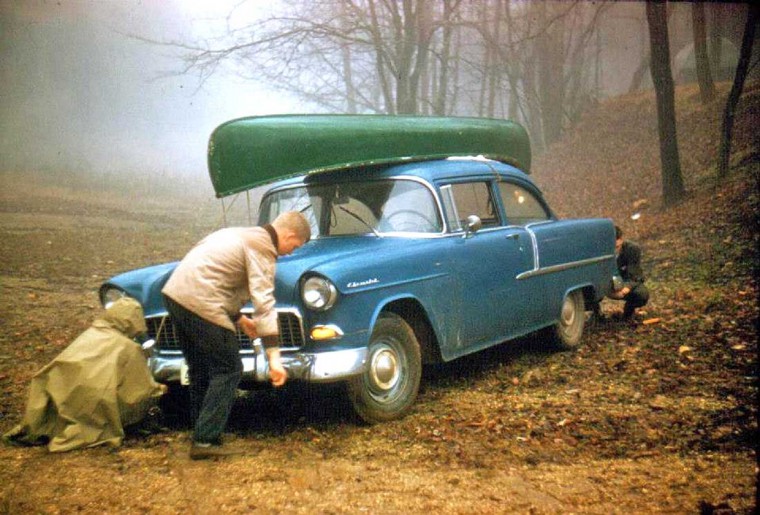 A Chevrolet two door sedan out on a canoeing adventure on a foggy spring or fall day.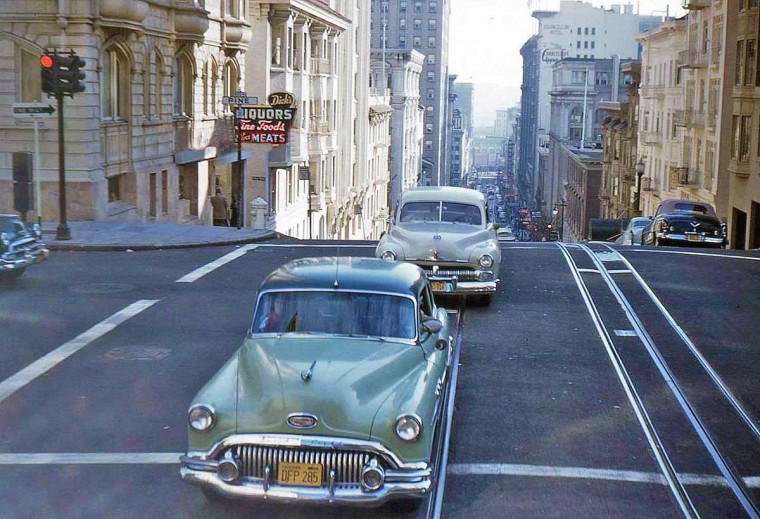 Here we are at Pine (one way) and an unknown thoroughfare in San Francisco during 1955.