With the rise in the production of automobiles in the 1920s, came affordable cars in reach of many average families. Low-priced gasoline was needed to supply many of these vehicles, and the Wilshire Oil Company of California became firmly established at that time.
According to the California State Mining Association, Wilshire was formed on August 30, 1917 and was guided by President Victor A. Machris. The Company was headquartered at 2455 East Twenty-Seventh Street in Los Angeles CA. Through the twenties and thirties, it grew by supplying its own needs in addition to providing the Associated Oil Co. with its supply of gas and oil. Polly Gas with its familiar green parrot mascot was an independent formed about 1920, it was later acquired in 1930 by Wilshire.
Wilshire Oil Company of California became a part of the Gulf Oil Corporation in 1960. At the time the Company operated its own refinery and had 600 outlets that accounted for four percent of the West Coast Market.
The photos are courtesy of the USC Libraries.
In the lead photo and the image (below) is a circa 1925 Cadillac Roadster used by the Company. It was based in Huntington Park, CA, and is wearing an interesting accessory front bumper.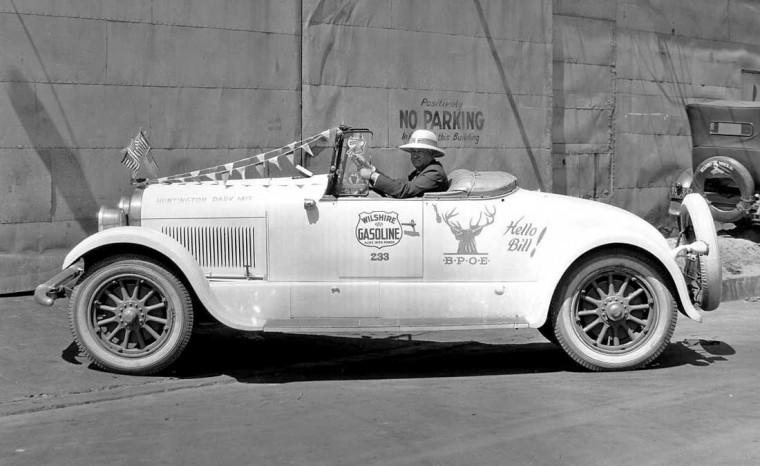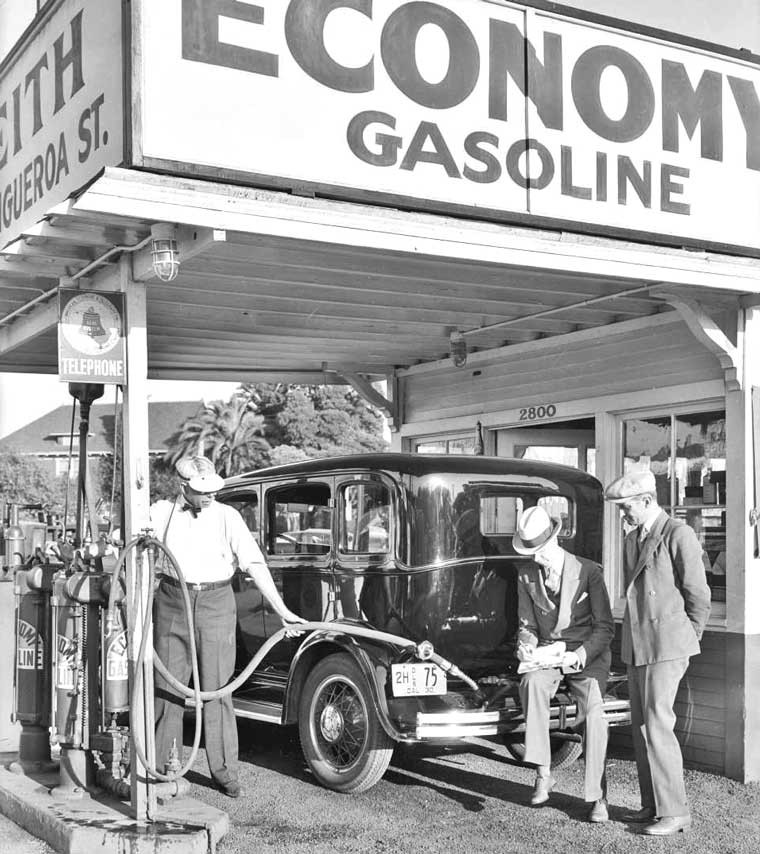 A no frills Economy gasoline station on Figeuroa Street in the Los Angeles area in 1930.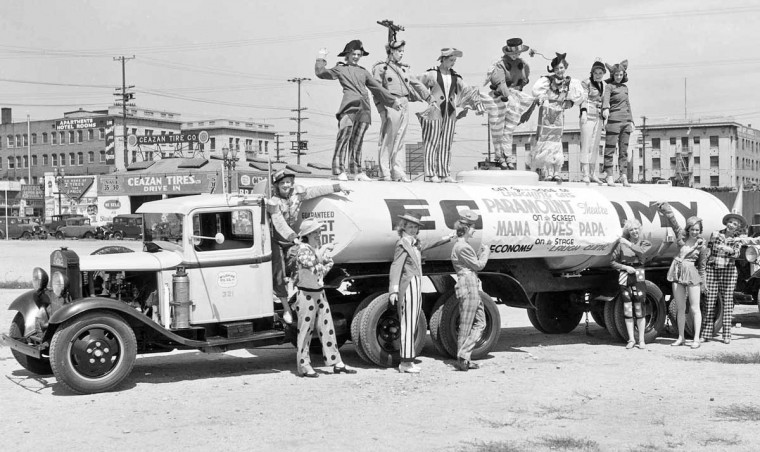 One of four Wiltshire early Ford V-8 powered tank trucks that were photographed in 1933 as part of a movie promotion. Note the extra large sized radiator that was fitted to many of the trucks.