Anthony F. Lucas succeeded in hitting it big at Spindletop in Beaumont, Texas when the well that he drilled came in and turned into a spectacular gusher on January 10, 1901. It shot up to a height of 150 feet and produced 70,000 barrels of oil a day for ten days before it was finally capped, and the news of it had circled the globe.
This was the beginning of the oil rush, and soon wildcatters descended on Texas from all over the world in hopes of striking it rich. More discoveries were made, but it wasn't until the oil companies and big money stepped in and set up a network for transporting oil out of the state that became it viable to bring it to market. With this infrastructure set in place, the Texas oil boom soon followed.
Exploration for oil continued by the wildcatters, and oil companies, and each new major discovery set off a rush to the oilfields in hopes of cashing in on it. Part I of this series contains postcards depicting the boom at the town of Borger.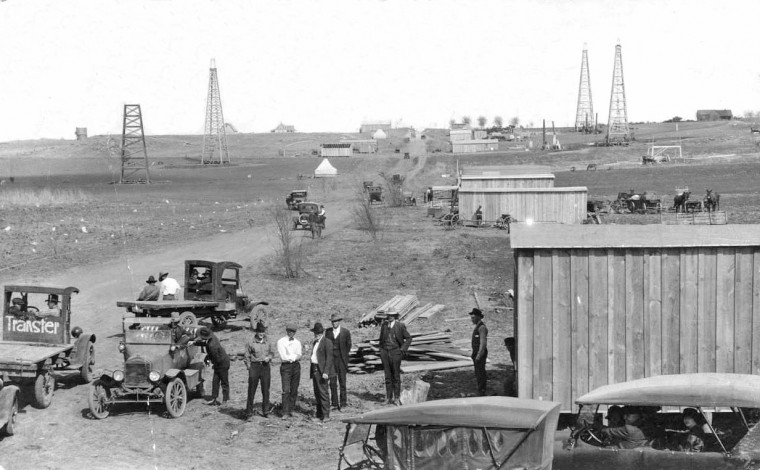 The lead photo shows the town of Borger in August of 1926, only five months after oil was discovered there. The image (above) shows it earlier in the spring at the beginning of the boom.
The City of Borger, in the northern Texas panhandle area, was established by and named for A. P. Borger soon after oil was discovered there in March of 1926. He and his attorney John R. Miller moved quickly and shrewdly bought a 240-acre parcel of land. Clever advertising by the pair soon led to an onslaught of oilmen, prospectors, and roughnecks along with the support companies established to cater to the needs of the oil drilling trade.
In mere months, a three-mile-long Main Street was established, and the town quickly grew to a population of 45,000 people. Views of the boom town seen in this set of postcard images are courtesy of Southern Methodist University Archives.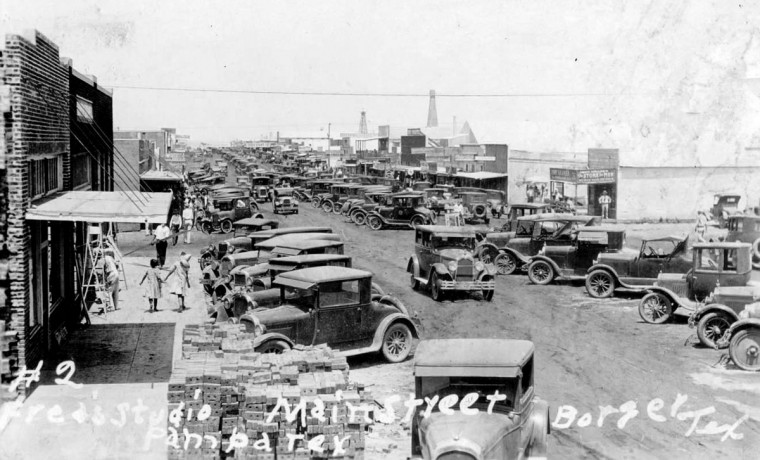 Fred's Studio, a masonry structure on the left is being finished off in the boom town.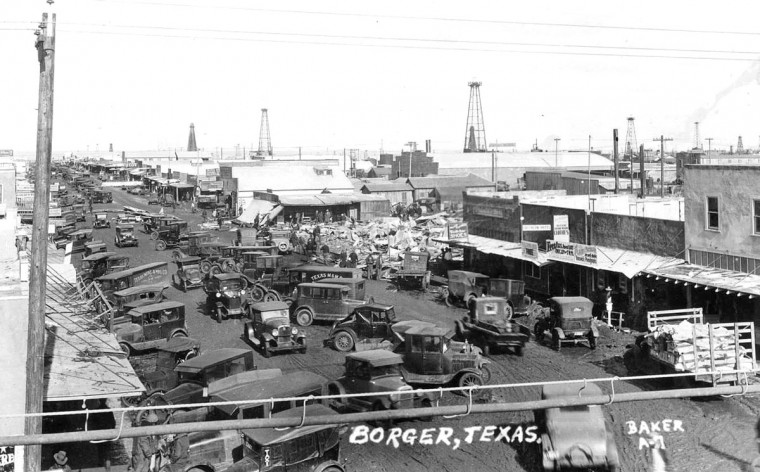 A $175,000 fire that occurred at midnight on Dec. 8, 1926 leveled a large lot on the right of Main St.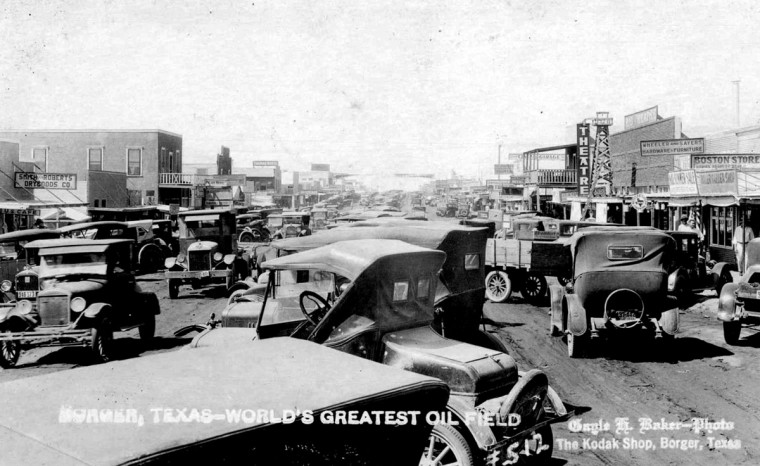 This postcard image gives you a view of the action in the home of "The World's Greatest Oil Field"