According to the information, with the lead photograph we are looking at the back side of the Broadway department store in Pasadena. Of interest is the 20-cent an hour Auto Parks System lot filled with prewar cars, but there also appears to be a postwar Studebaker and a Packard in the mix. Tell us what you see that is notable.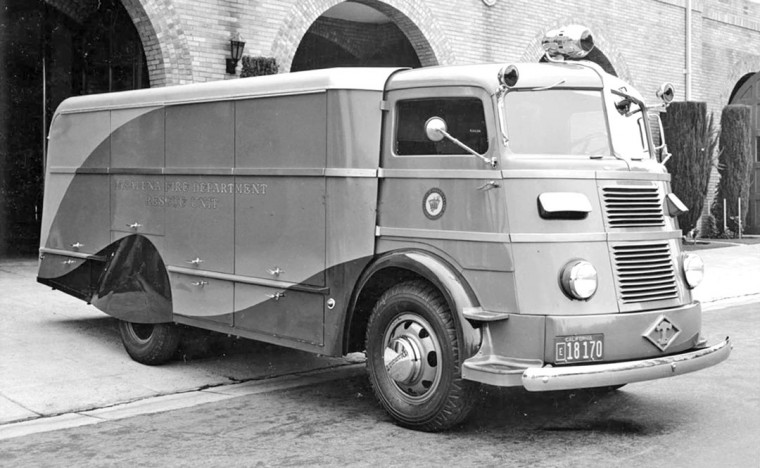 What caught our eye here was the three-tone paint scheme on the Diamond T rescue truck. The dark lower color on both the front fender and the skirted rear one and turns both into a pleasing wave-like form. Note the front-opening doors and the uniquely shaped steps that blend in quite well. Can any of our readers tell us who was the stylist of this Pasadena Fire Department rescue truck? The photo is dated 1939.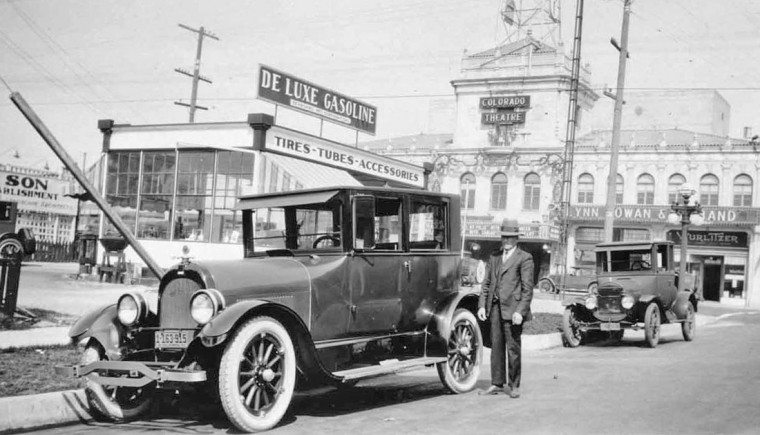 This interesting two-door sedan with low slung front fenders, headlamps and a Marmon-like radiator shape was built by an unknown maker. Behind it at the corner of E. Colorado and Catalina is a De Luxe Gasoline station. In the background in this 1927 photo is the Colorado Theatre that has survived as the Regency Academy Theatre. Let us know if you can identify the sedan.
The photos are courtesy of the Pasadena Digital History Collaboration