Updated – Number nineteen in the Fun, Friday Kodachrome Image series starts out with the lead photo of a UTOCO station that was part of Standard Oil Company. The "Rancho Service" station was family owned and in an unknown location in the state of Utah if that was UTOCO's only territory. Perhaps a reader will know more about the location?
For the other four images, we will list a few details about each one. As is normal practice with this series, we ask our readers to tell us the year, make and model of all of these cars. You can look back on all the earlier parts of this series here. The photos are via Americar.
Update – Thanks to reader Tin Indian, who has identified the lead photo that shows the Canyon Rancho Lodge in Orderville, Utah in the background. He also found that in 1960 UTOCO was in six states: Washington, Oregon, Idaho, Wyoming, Utah, and Nevada.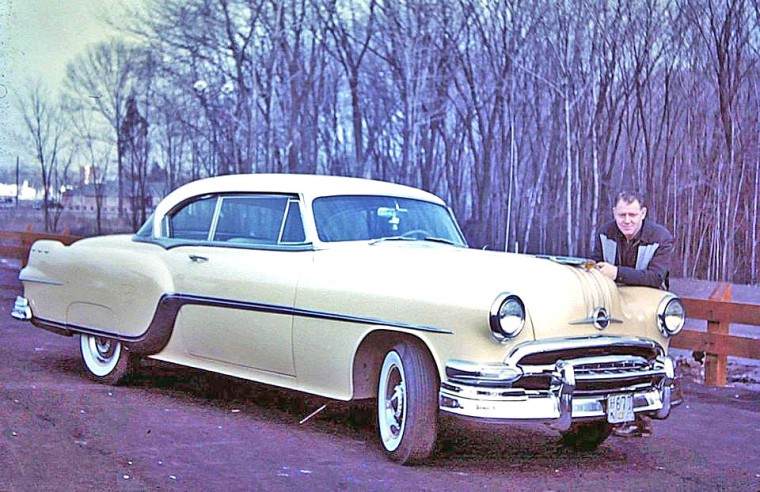 This photo looks like a shot of a proud new owner in Connecticut with a yellow Pontiac hardtop. Note how the yellow paint in the wheel well is still clean, and the curb feeler just behind the front wheel.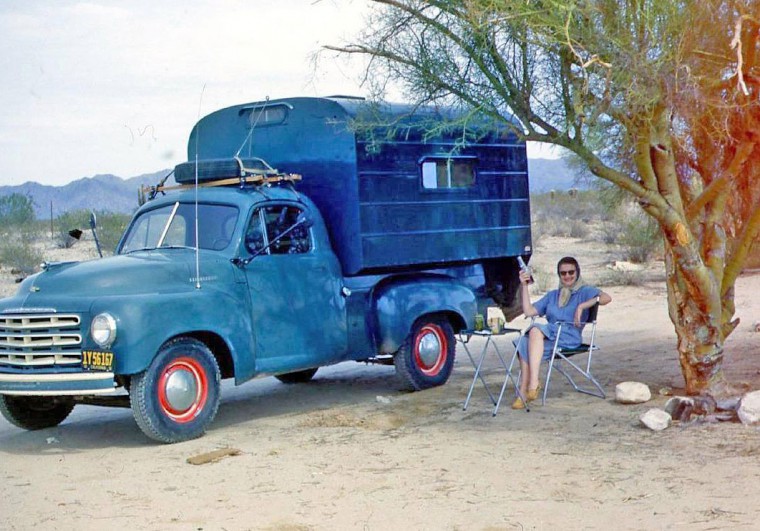 We do not know when pickup truck campers first came on the market, but this one in a Studebaker pickup with California plates must be an early one. Note the spare tire on one of the old fashioned suction cup style of roof racks that attached to the drip rail with straps.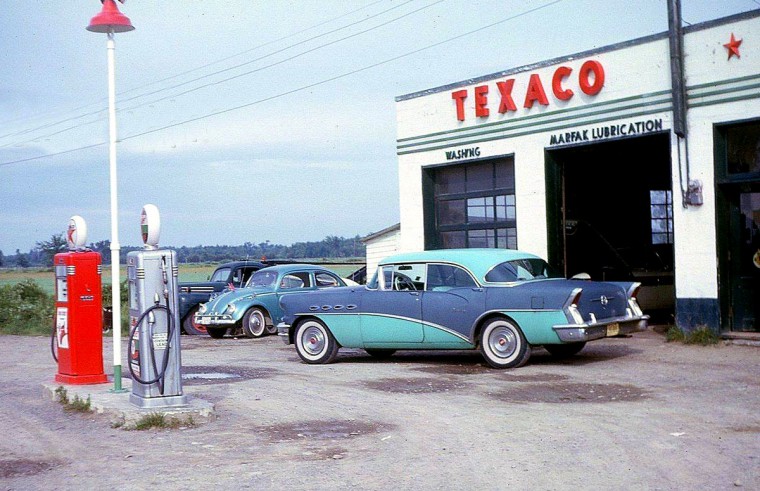 This Texaco Station photo is labeled as being taken in, Ottawa, Ontario, Canada. Check out the Volkswagen with the headlight visors and the add-on hood ornament.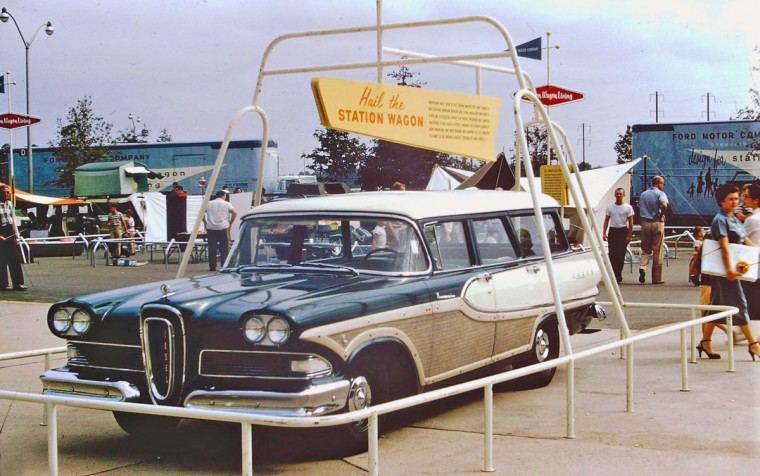 This image of an Edsel looks like it was taken during the setup of a FOMOCO exit much like GM's Parade of Progress exhibits. This section exhibits the station wagon and its use as a camper.