Number twenty in the Fun, Friday Kodachrome Image series starts out with the lead photo of a 1956 Plymouth on a beach. We will let our readers tell us what model this car is along with which coastline and where they believe this image was taken.
For the other four images, we will list a few details about each one. As is normal practice with this series, we ask our readers to tell us the year, make and model of all of these cars. You can look back on all the earlier parts of this series here. The photos are via Americar.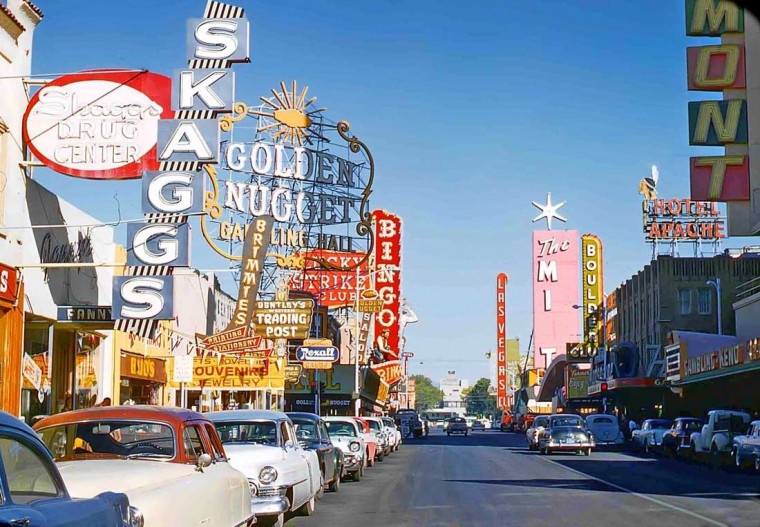 This image shows a very colorful view of the Las Vegas strip circa 1957. Tell us what interests you here.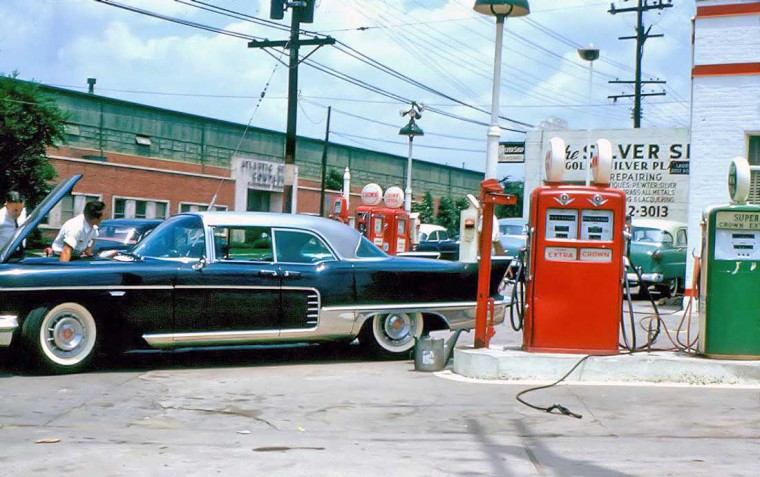 A swank Cadillac Eldorado Brougham. Tell us more about it and the brand of gas this station handled.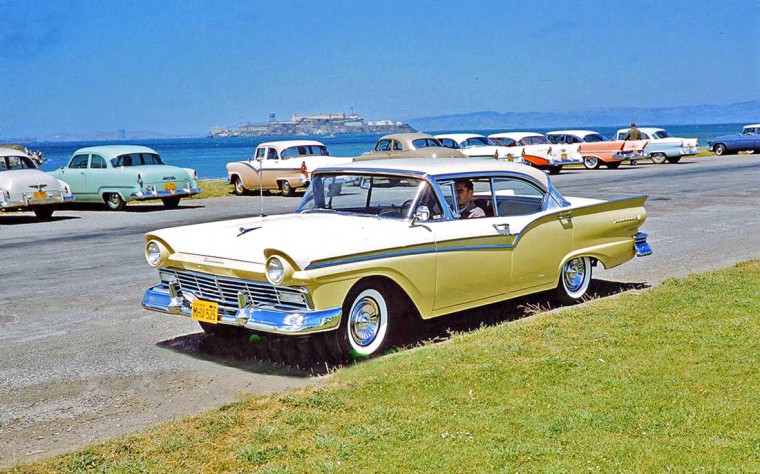 Alcatraz Island can be seen in the background, tell us about more about the location and the Ford.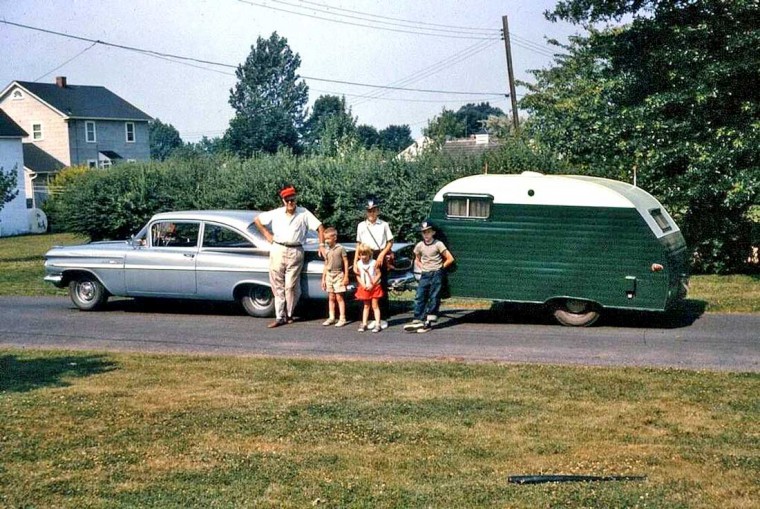 One of the famous finned Chevrolets and a Scotty trailer that has had its aluminum skin painted.