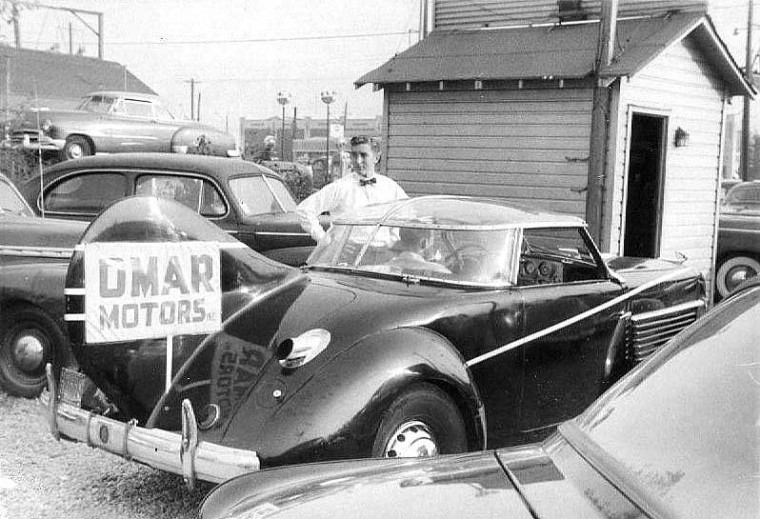 Gordon M. Buehrig penned the styling of the attractive 810 Cord which stopped the show at the New York Auto Salon held on January 6, 1935. Not content to leave a world class design alone many Cord owners felt the need to install cheap aftermarket ornamental gewgaws on their cars.
After World War II ended the Cord soon became the prey of many would-be customizers, and the result was often atrocious. This Cord Sportsman wears only one alteration that is semi-tasteful, a plexiglass top that is similar to that on Buehrig's Tasco.
The other exterior changes which are visible include: a huge tail-fin that resembles a rooster tail, a boat-like chromed exhaust port, a shortened hood with a frontend and grille from another car grafted onto it, a hood ornament, a rear bumper swap, and an unattractive front bumper made up from two bumper guards and a bent steel bar with bit of trim on it.
Omar Motors was located at 401 Bristol Pike in Croydon, Pennsylvania in the early-1950s and we are left to wonder if this Cord Sportsman has survived? The photos via Macs Motor City Garage were found by Paul Jaray.