Number twenty-one in the Fun, Friday Kodachrome Image series starts out with the lead photo of a bright red or orange Mercury hardtop wearing with a 1954 New Jersey license plate. As is normal practice with this series, we ask our readers to tell us the year, make and model of all of these cars. You can look back on all the earlier parts of this series here. The photos are via Americar.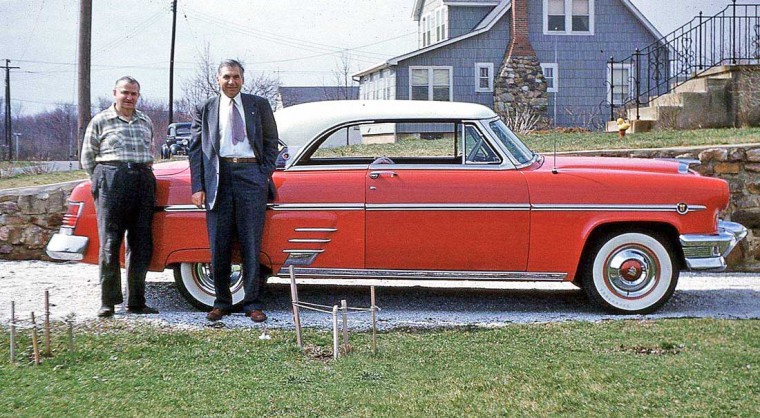 This set of photos looks like a successful son that came home for a visit sporting a new car.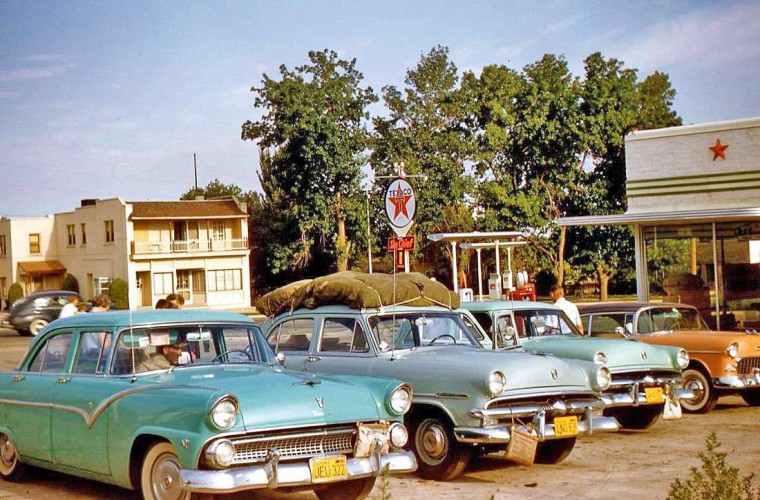 This photo taken at a Texaco station looks like an advertisement for the desert water bag.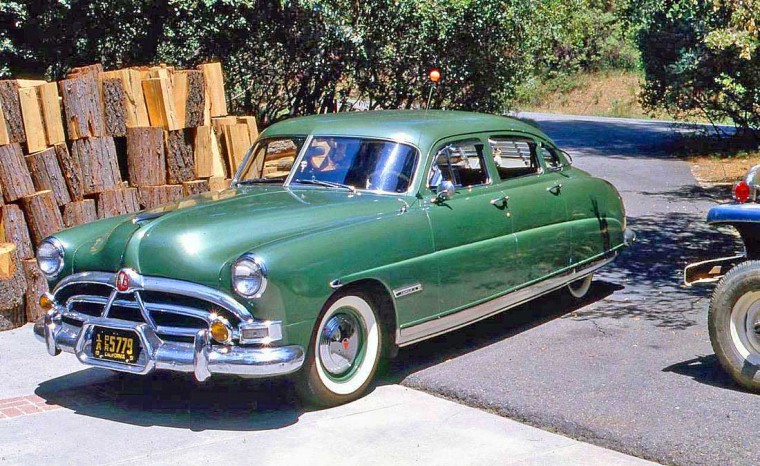 There is a 1951 California dealer plate on this green Hudson, note venetian blind in the rear window.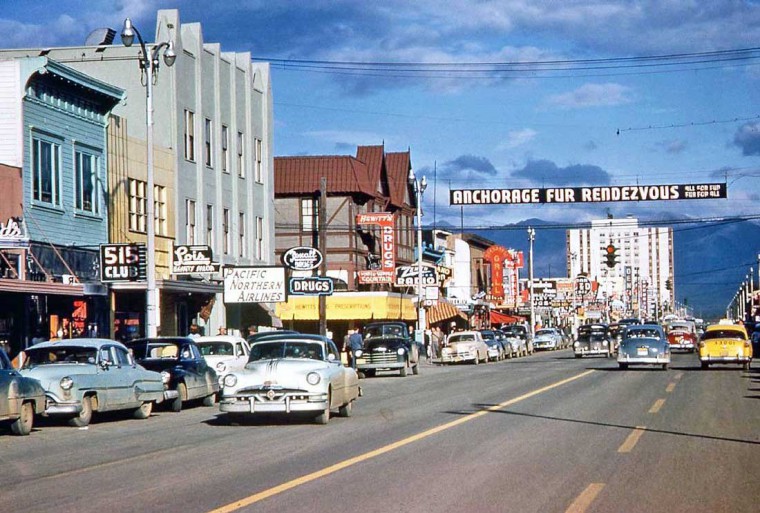 An early-1950s street scene in Anchorage, Alaska filled with both pre and post-war cars and trucks.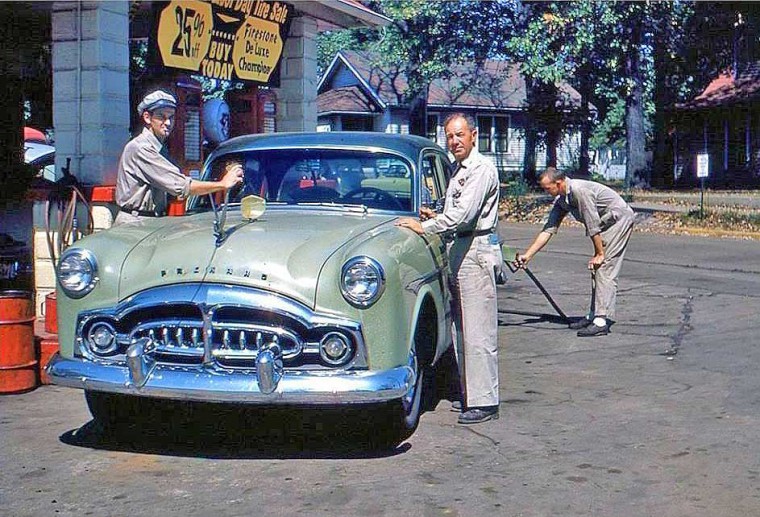 The see-through yellow plastic device on the hood of this big green Packard is a windshield bug deflector.