The "Product Mobile" was much more prevalent in the pre-World War Two days, and no doubt made a more of a lasting impression than the vinyl-wrapped cars and trucks on the highways today.
The long Necco Wafers machine in the lead photo appears to be on a late-1920s Dodge Brothers truck chassis? The famous pastel-colored candy wafers originate way back to 1847 in Boston, MA were Oliver R. Chase invented and patented his lozenge cutter to help produce them.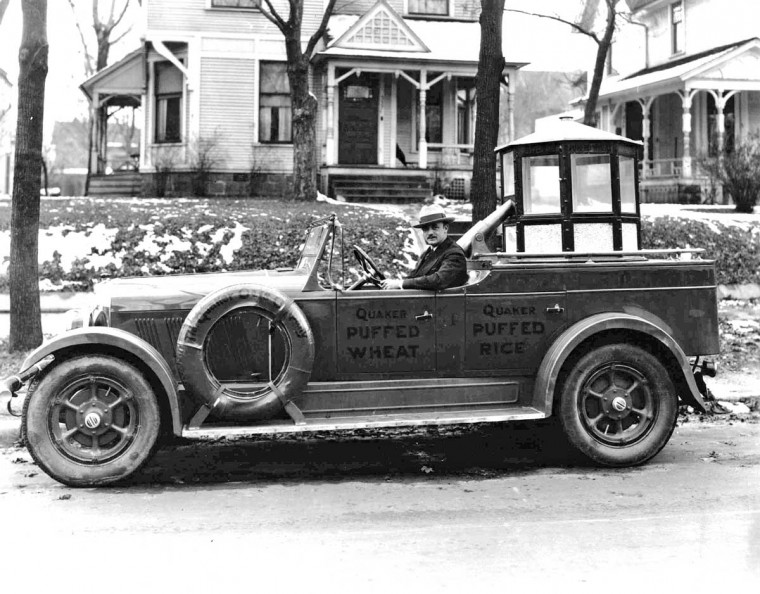 The Quaker Puffed Wheat and Rice process was invented by botanist Alexander P. Anderson while conducting an experiment in a lab at the New York Botanical Gardens in December of 1901. After perfecting the process, it soon became one of Quaker Oat's products that called it "The Food Shot From Guns."
We have seen a number of images of these Quaker Oats machines all featuring a glazed cabinet with a small cannon in front of it. It is not known but is assumed that the cannon blasted the product into the cabinet? It is based on a 1930 or earlier Auburn chassis.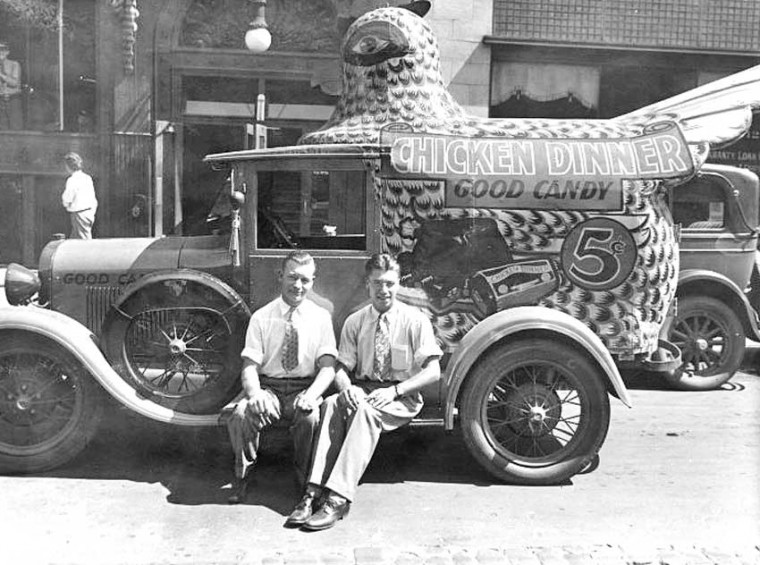 The "Chicken Dinner" candy bar was first produced by the Sperry Candy Company of Milwaukee, Wisconsin it 1923. This truck is based on an early Model "A" Ford chassis. You can learn more about the candy maker and the trucks it used in an earlier article on The Old Motor covering Chicken Dinner Candy. View more Product Mobiles here.