Number twenty-two in the Fun, Friday Kodachrome Image series starts out with the lead photo of a couple with a yellow and white Cadillac coupe. The setting appears to be out west judging by the mountains seen in the background. As is normal practice with this series, we ask our readers to tell us the year, make and model of all of these cars. You can look back on all the earlier parts of this series here. The photos are via Americar.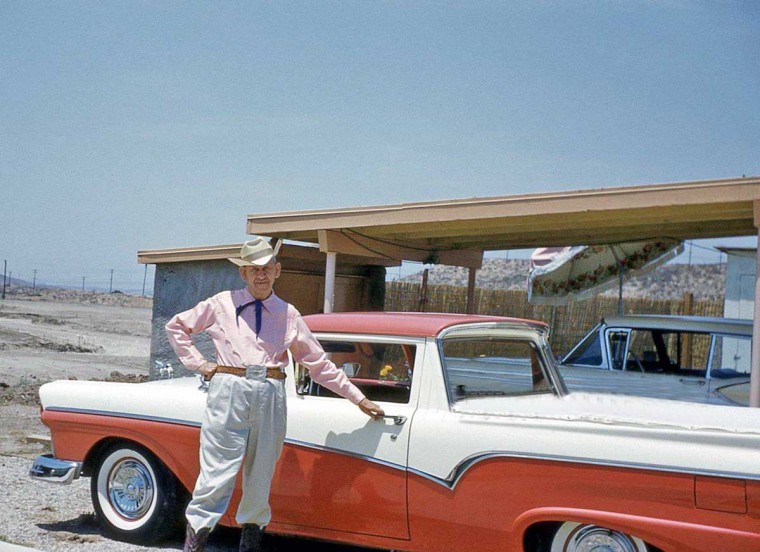 Here we have a gentleman dressed in western wear and cowboy boots with his Ranchero.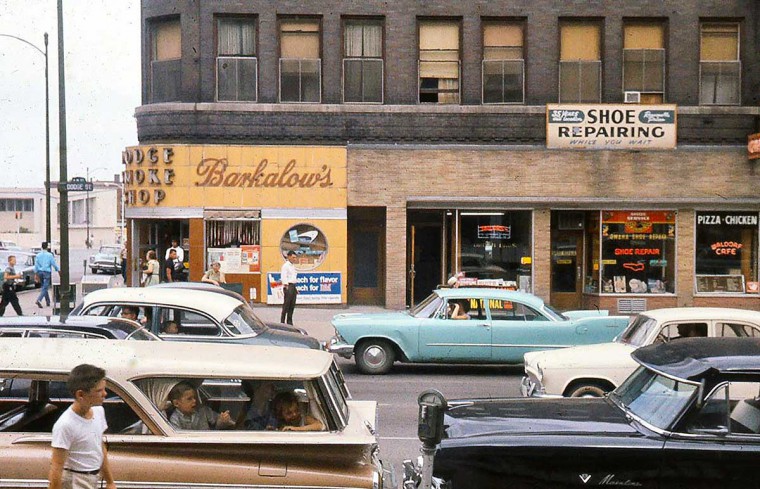 This street scene is labeled that it was taken in Omaha, NE in 1962. We see an import not normally seen in the midwest, and Barkalow's Smoke Shop with Art Deco styling.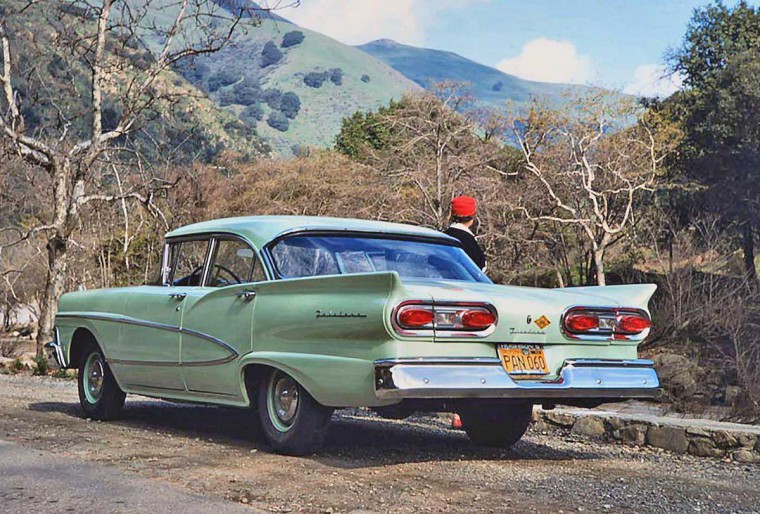 This Ford sedan from California has a picturesque scene with rolling hills behind it.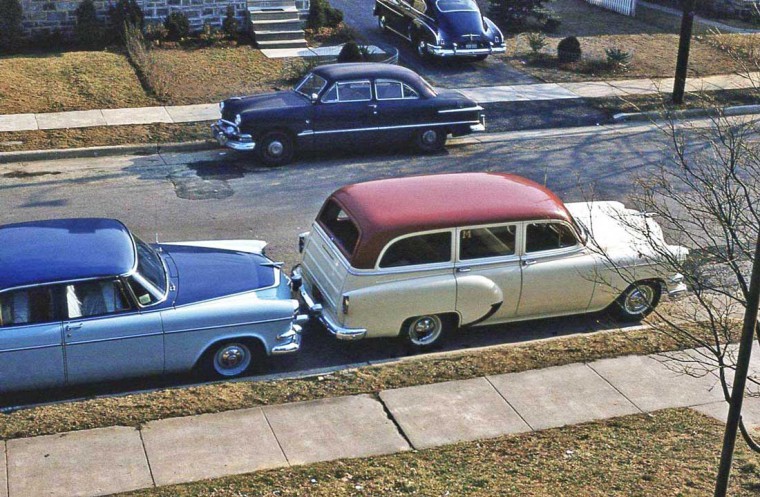 This suburban neighborhood street scene is filled with an interesting mix of cars to identify.