Sold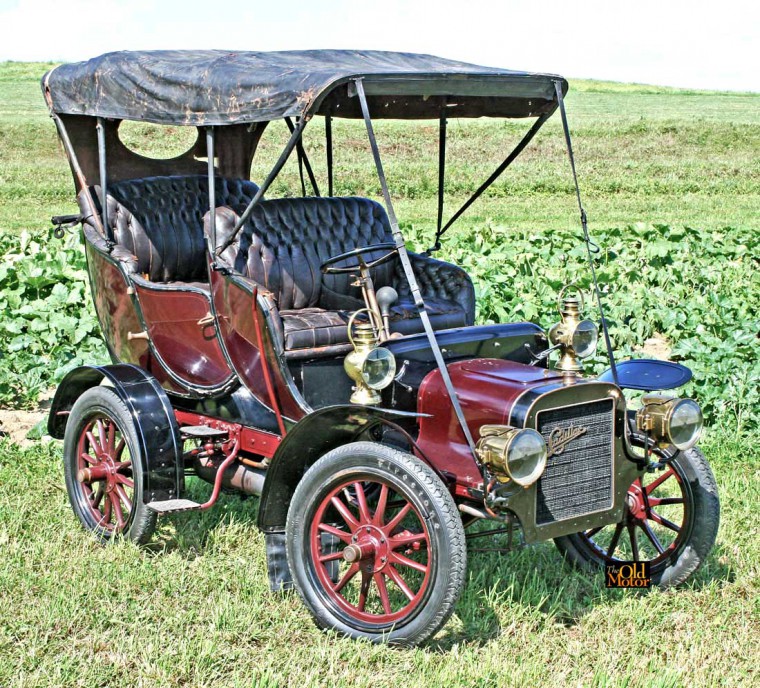 After parting company with the Ford Motor Company in the earliest years of the last century, Henry M. Leland proved himself as serious motorcar manufacturer in 1903 with his Model A. It was a thoroughly competent machine, but it was with one of his perfected later models that Leland established the Cadillac car as "The Standard of the World." In doing so, he would not only bring attention to his young company but introduce the practice of parts interchangeability to the auto industry.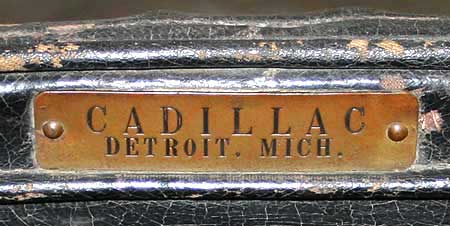 Rare surviving Cadillac plaque on the optional convertible top.
In February of 1908, three 1907 Model K cars from the stock of British Cadillac agent Frederick S. Bennett were driven to the Brooklands race track whereupon they were disassembled and all seven hundred twenty-one components mixed together. Eighty-nine precision parts were then removed and securely stored at the Brooklands' clubhouse. These were replaced with new ones from Mr. Bennett's inventory.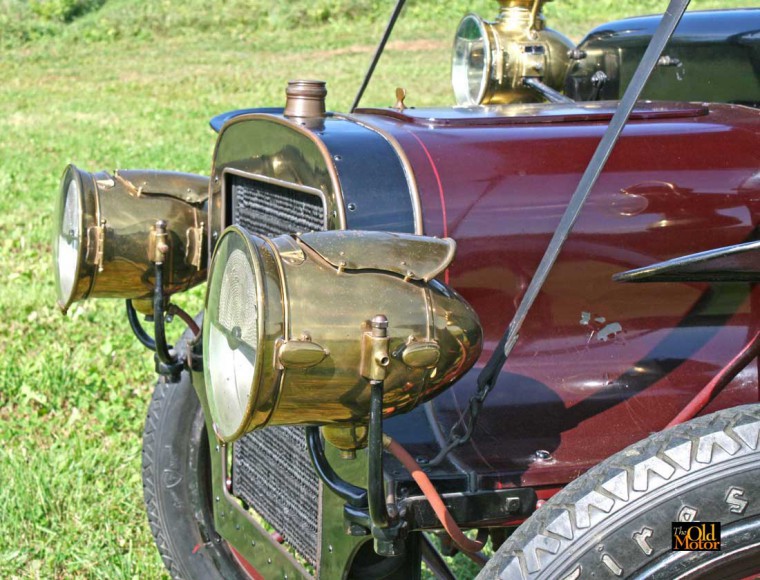 Gray & Davis No. 40 bullet-shaped gas head lamps with matching oil cowl lamps.
Using only basic hand tools, mechanician E.O. Young and his assistant, M.M. Gardner, successfully reassembled them. Their quality was proven in a five hundred mile test and a subsequent two thousand mile reliability trial some months later for which Cadillac was awarded the prestigious Dewar's Trophy by the Royal Automobile Club. The Model M being offered here differs only in wheelbase from those legendary automobiles.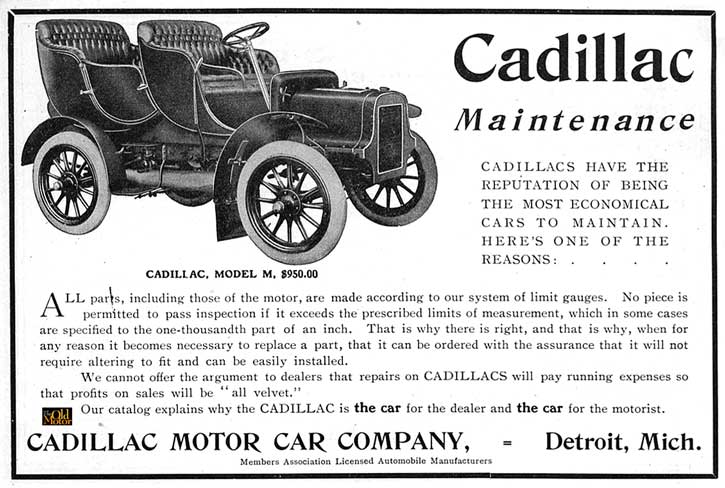 Advertisement in the May 1906 "Horseless Age" emphasizing high precision manufacturing.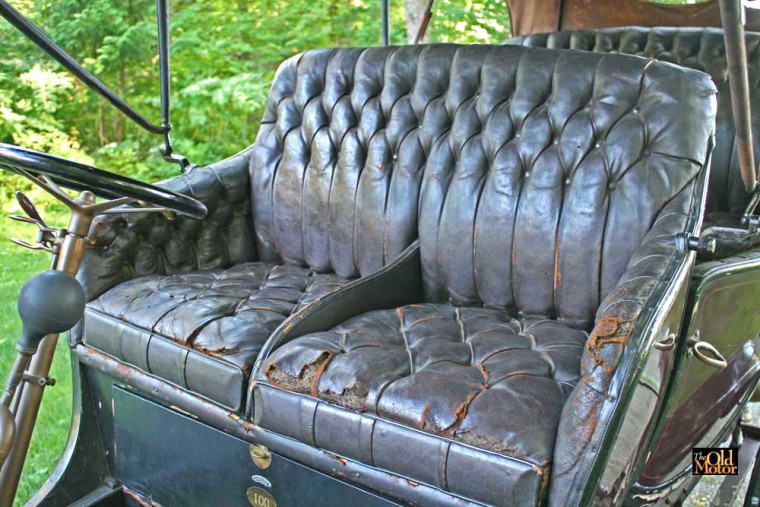 The Cadillac retains its complete original upholstery, optional top and rubber front floor mat, all in good condition. It comes with a second set of bottom cushions for extended drives or touring.
This 1906 Cadillac Double Tulip touring car is owned by a good friend, who has not had the time to use it for several years. He would like to pass it on to someone who enjoys early single cylinder cars and originality. This 109-year old car is easy to start and is a very enjoyable vehicle to drive. It was given an early partial restoration (paint) and retains its original wooden body, upholstery, top and Cadillac script front floor mat.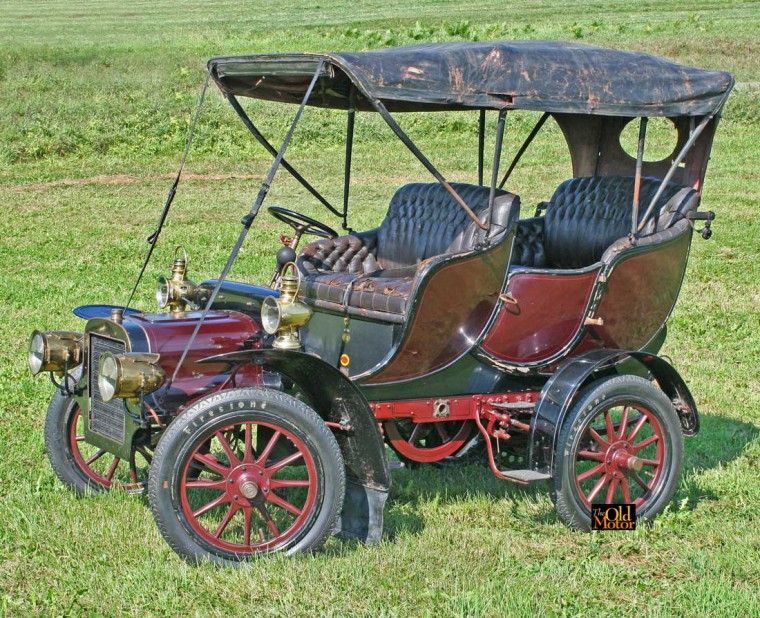 It was sold new in the Midwest and the previous owner's son still has his own 1906 Cadillac Model K roadster. He mentioned that his dad purchased it for two reasons: because it is such a correct original car and he also had another Model M to restore at the time. The second car was in poor condition and by using this car as a reference he was able to restore it to as new condition. This car being offered was sold some time after the father had died.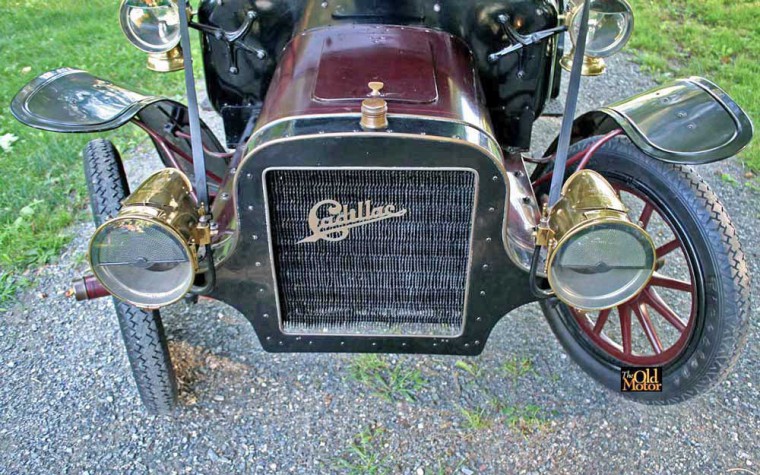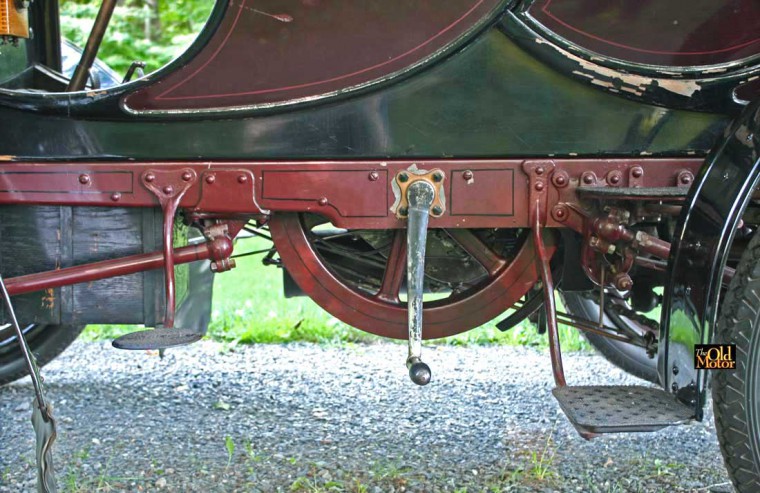 This Cadillac will be a wonderful car for the sophisticated collector that appreciates and values originality, correctness and patina. It is quite rare to be able to obtain a high quality 1oo-plus-year-old single-cylinder car in this condition today that retains its original wooden body and trim. It has received an AACA HPOF plaque that attests to its condition. Fairly priced at $67,500.
View many more images of the 1906 Cadillac and learn more about it on The Old Motor For Sale and Wanted Page. There you can also view a barn fresh 1930 Lincoln Sport Phaeton (below) that has been in the same family since 1938 and stored for the last 45-years.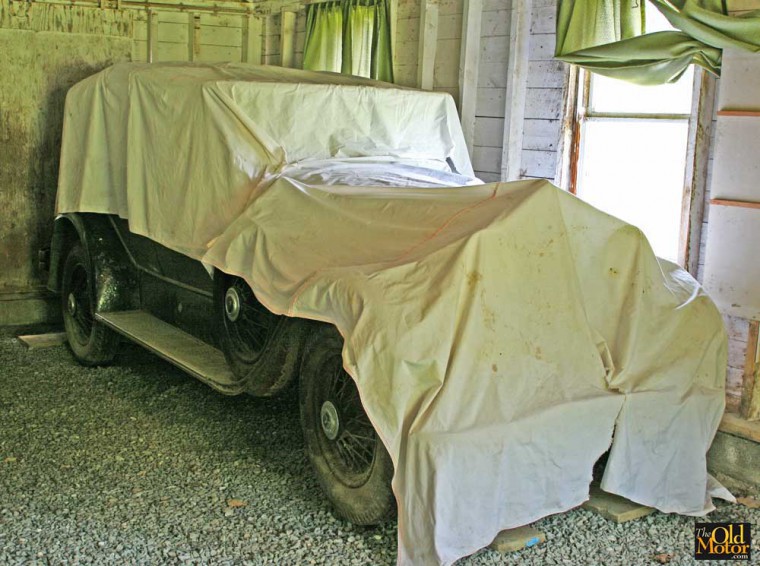 Carefully stored in a Vermont barn for forty-five years.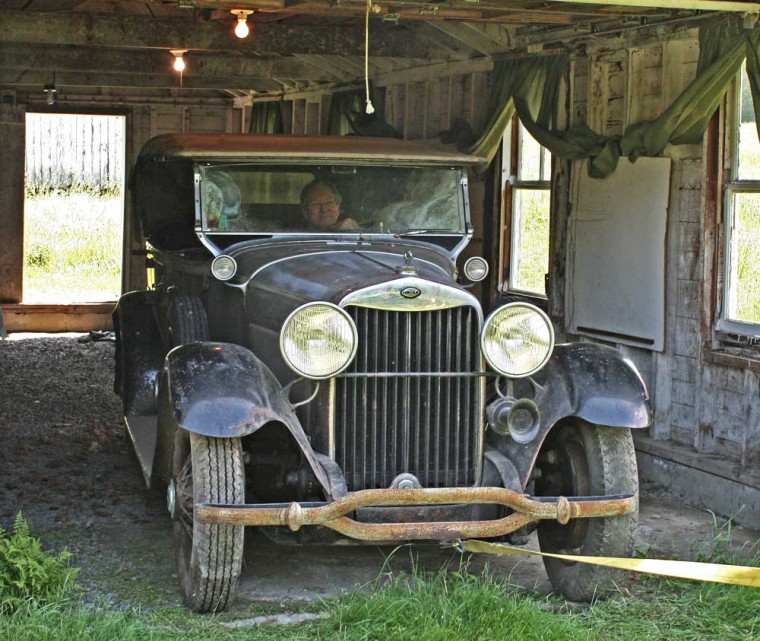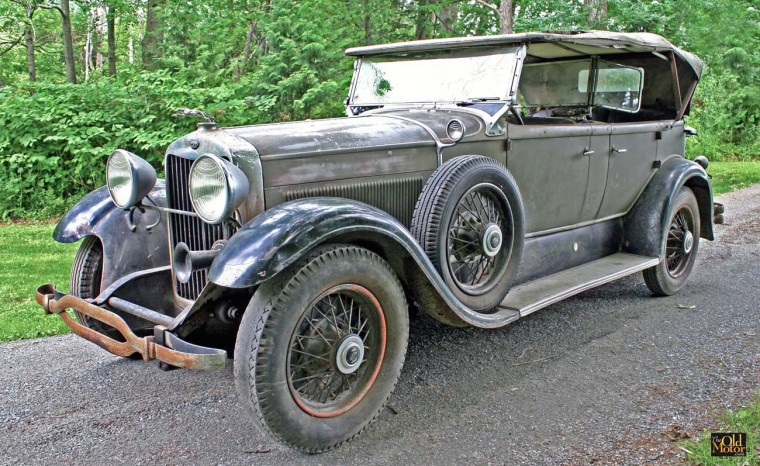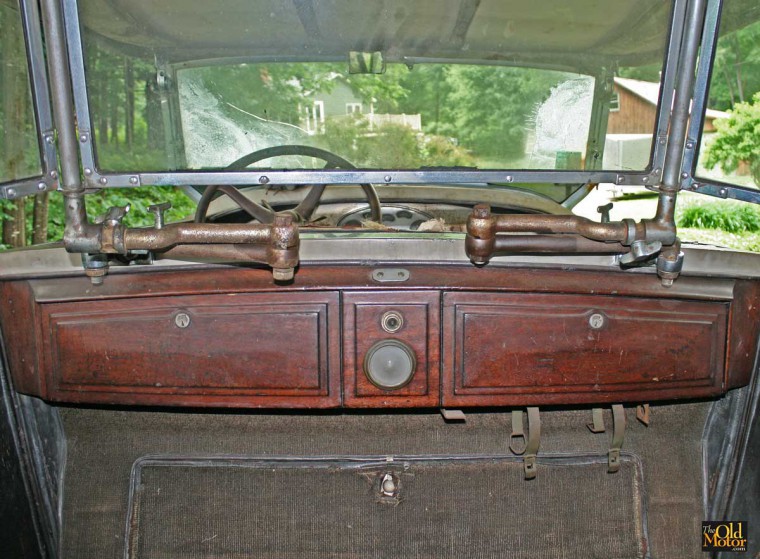 A fine walnut vanity with a center courtesy lamp and cigar lighter with storage below in the toe board. Originally mounted on top is a fine quality fully-adjustable second windshield with wind wings.