Number twenty-three in the Fun, Friday Kodachrome Image series is a day late due to our coverage of the UK Concours of Elegance yesterday. We start out with the lead photo of a woman with her Buick convertible in front of a small shopping center surrounded by palm trees. 
As is normal practice with this series, we ask our readers to tell us the year, make and model of all of these cars along with anything thing else of interest in a photo. You can look back on all the earlier parts of this series here. The photos are via Americar.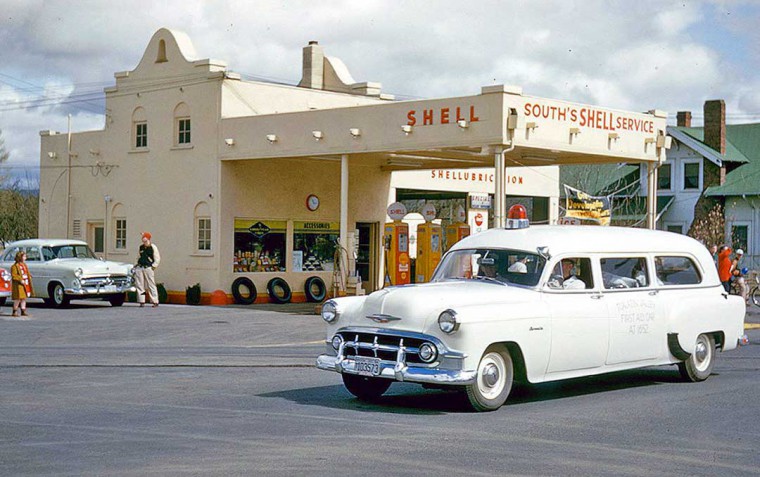 This 1950s scene shows a Chevrolet ambulance passing by South's Shell Service during a parade.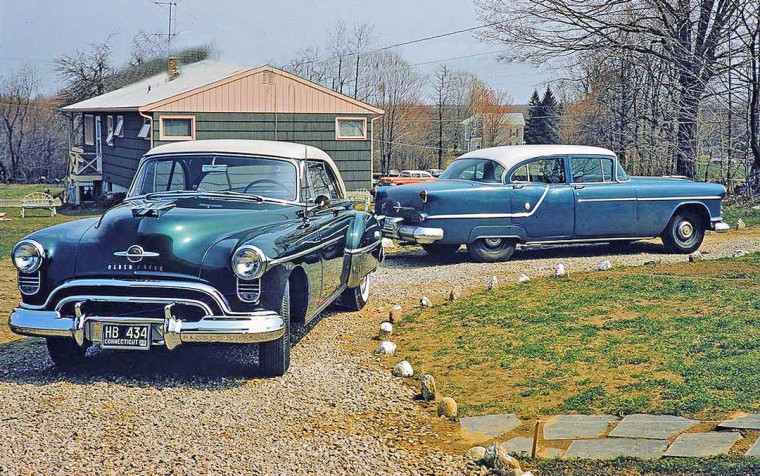 Your father and grandfather's Oldsmobiles?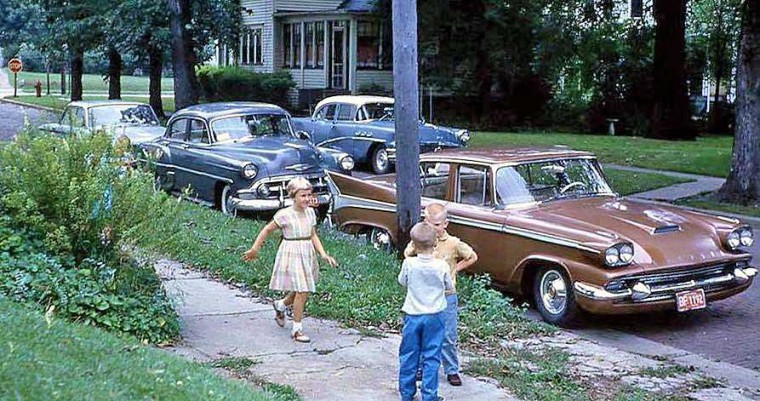 Way back in time when kids used to play outdoors is a scene with four sedans.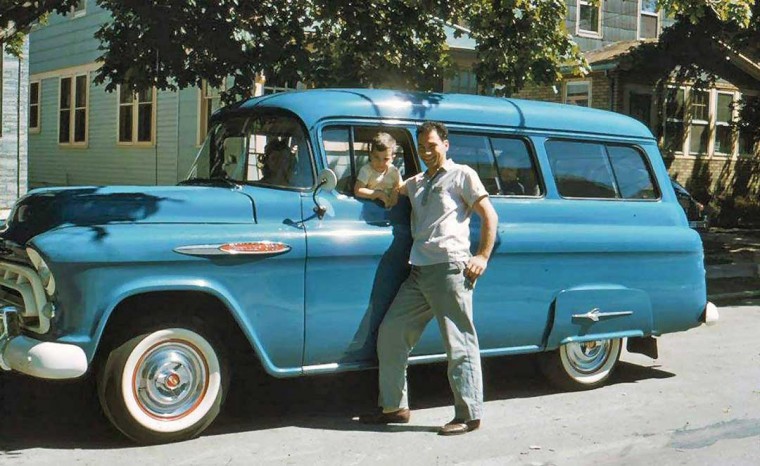 Tell us more about this mid-1950s Suburban with mismatched fender skirts and full wheel covers.