Number twenty-four in the Fun Friday Kodachrome Image series starts out with the lead photo of a colorful pair of Schaefer Beer delivery trucks. The beverage Distributor appears to be from the Borough of Little Silver, NJ, in Monmouth County? The Company certainly did not scrimp and went for the big ticket chrome appearance package for the trucks. Note the different mirror arms on each side of the trucks
As is normal practice with this series, we ask our readers to tell us the year, make and model of all of these cars along with anything thing else of interest in a photo. You can look back on all the earlier parts of this series here. The photos are via Americar.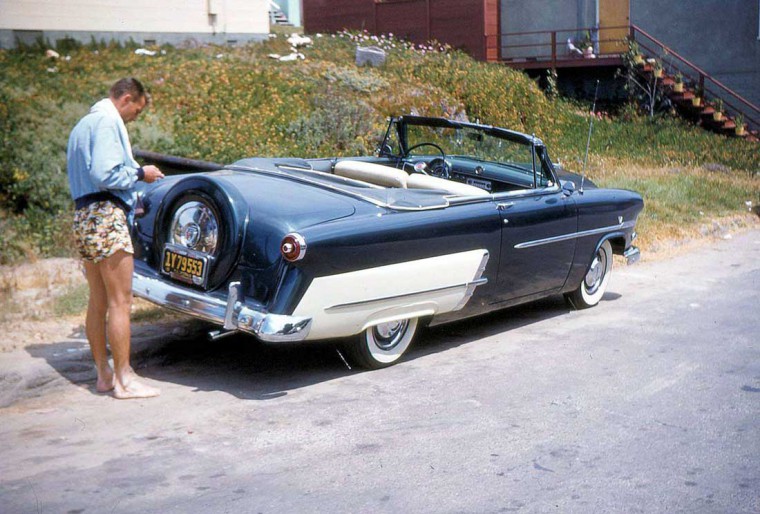 A two-tone blue and white 1950s Ford convertible with white seats. Can you tell us more about the continental kit – is it an imitation add on?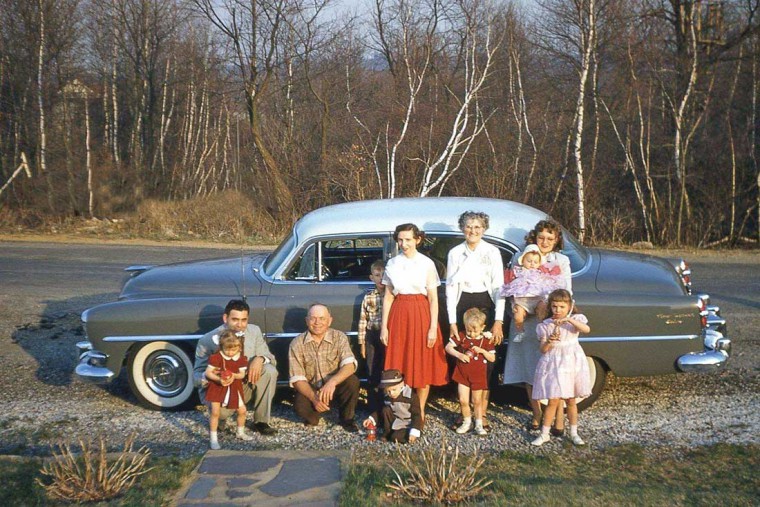 The grandparents with six grandchildren and a big Chrysler sedan.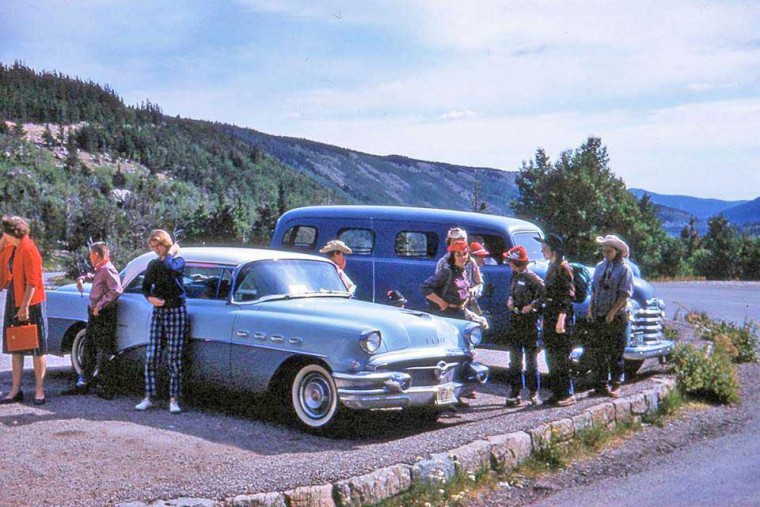 A Buick hardtop and a heavy-duty Suburban at Niagara Cave in Harmony, Minnesota. Check out the geeky tourist hats on the crew to the right.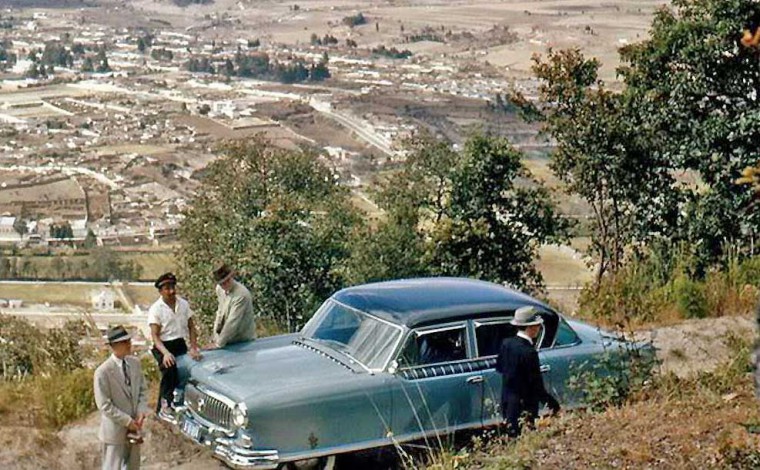 Hit men or real estate developers with a two-tone bathtub Nash?