George Cushing Martin of Los Angeles, CA, filed for and was granted a dozen patents in the years between 1909 and 1923. The great majority of them were for shock absorbers, but he was also awarded a patent for a machine tool and a concrete pipe making machine.
At some point he formed the Martin Shock Absorber Co., and the earliest reference found in 1909 listed the outfits location only as Los Angeles. A later Chilton Auto Directory from 1917 shows the Martin Shock Absorber Corp. as being located at 1301-1401 East Slauson Avenues in LA.
The lead photo dated 1925 shows a model doing a "knee action" move with one of the Martin Shocks.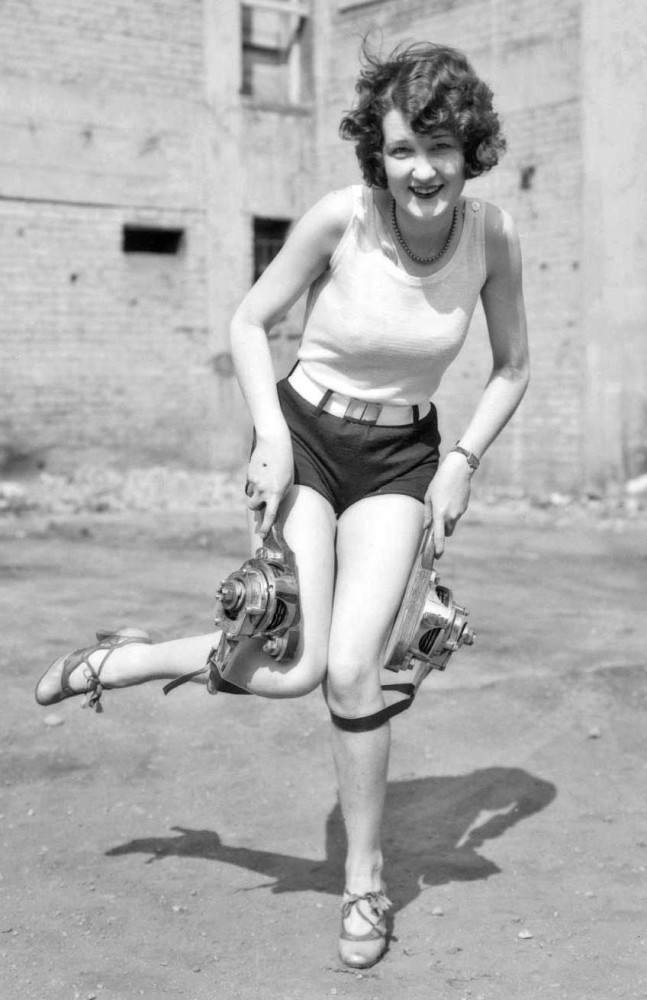 This view shows the construction details of the multi-disc shock compressed by a center coil spring.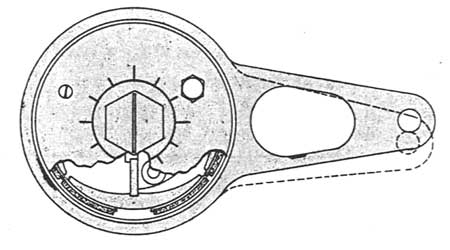 "The Automobile" February 12, 1914, illustrated one of the earlier shocks with three brake shoes.
The earlier models of the patented shock absorption devices seen here utilized three separate brake shoes. When the lever that actuates the unit is moved by a link connected to the suspension, spring-loaded internal bars move and force the brake shoes outward. The larger the movement the more the unit damps the motion of the axle.
The application drawing for the September 24, 1912 patent of the brake shoe and drum shock can be seen at the bottom of the post and shows all of the details.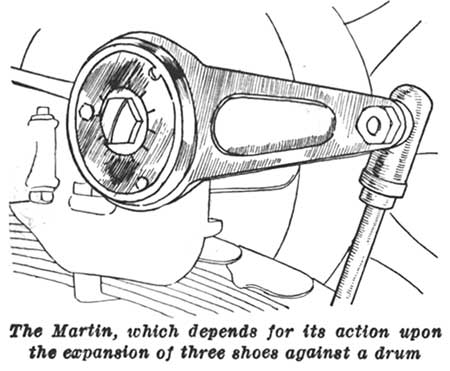 "Motor Age" January 21, 1915 contained this image (upside down) of  the shocks mounting and link.  
Later on, but exactly when is not known, Martin came out with a new design with a multi-disc friction element much like that used on car and motorcycle clutches. A single center mounted coil spring visible in the images, compressed by a nut and washer (backed off for the photos) provided for an adjustment. The images are courtesy of USC Libraries.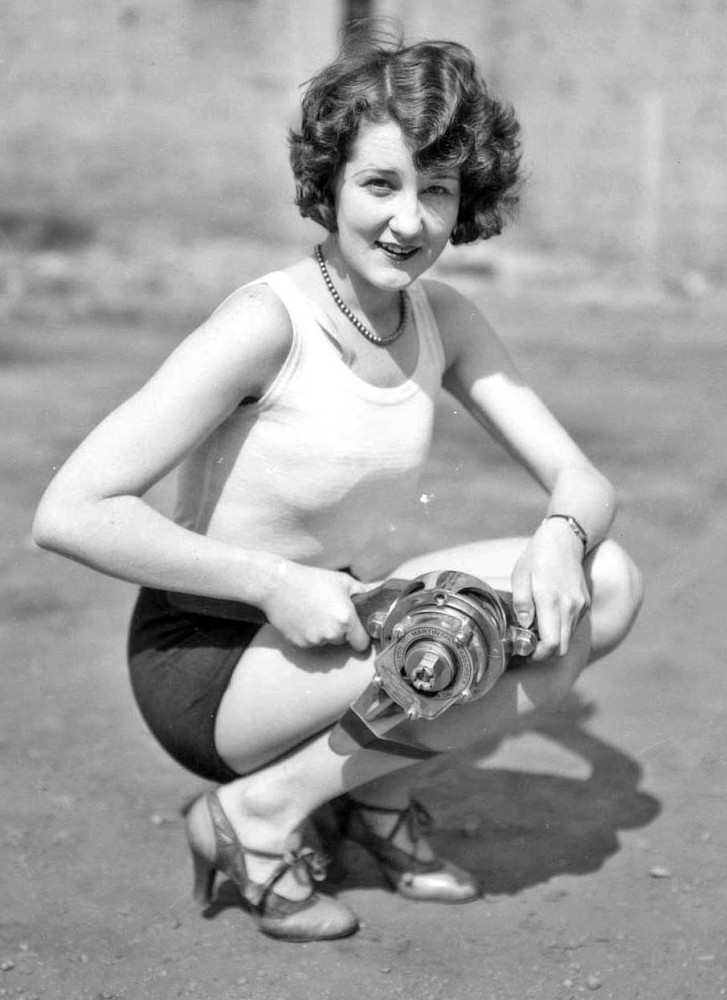 The model with a plated and polished shock – The September 24, 1912 patent (below).