Number twenty-five in the Fun Friday Kodachrome Image series starts out with a lead photo that shows exactly what Kodachrome film by Kodak and that produced by other companies was all about. As Paul Simon put it in his famous song: "give us those nice bright colors." Las Vegas has alway been bright, but the color saturation of this type film turned it up a couple of notches.
As is normal practice with this series, we ask our readers to tell us the year, make and model of all of these cars along with anything thing else of interest in a photo. You can look back on all the earlier parts of this series here. The photos are via Americar.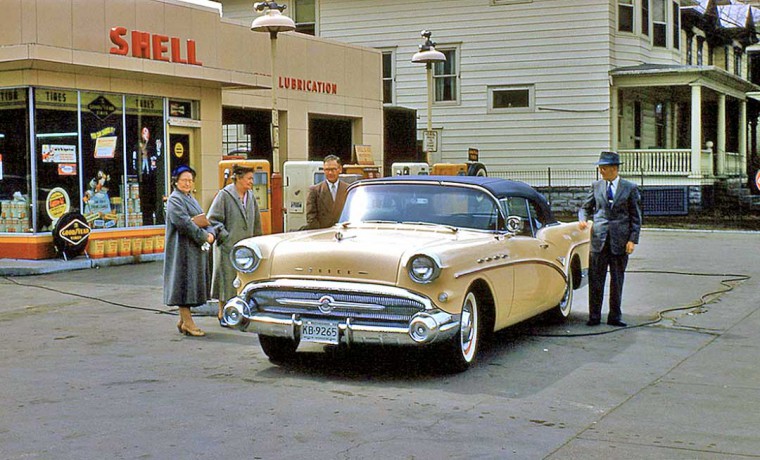 Someone's prize Buick convertible at a Shell station that might be brand new car?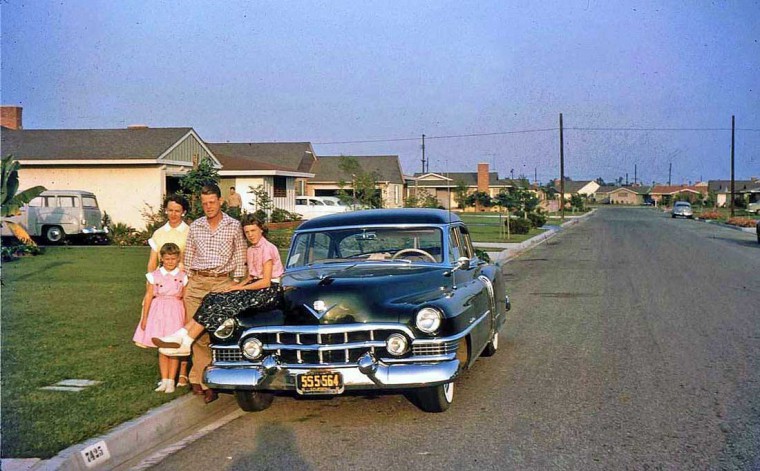 In the 1950s a new Cadillac was a status symbol that said you had made it. Here we have a family from California with one in the middle of a housing development.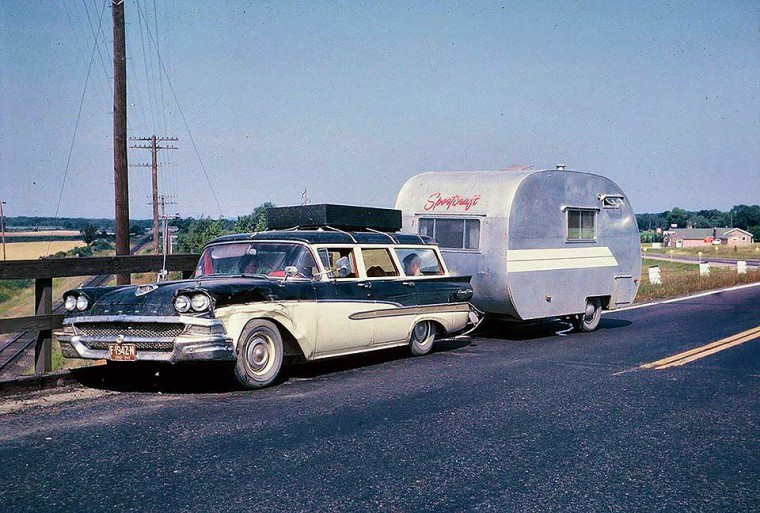 This families vacation did not go as smoothy as expected, note the front and rearend damage to the car.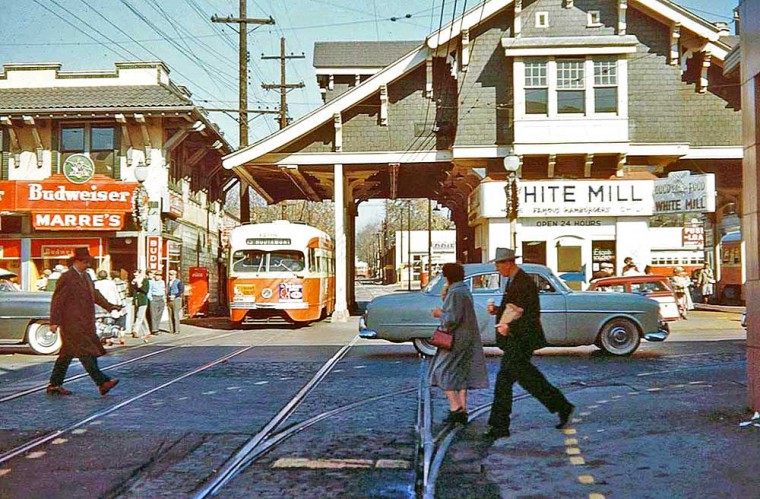 An interesting scene showing the new and the old in St. Louis Missouri in the mid-1950s.