Women have made a large contribution to the manufacture, design, marketing and competition of vehicles over the last 100-plus years. We have been posting a feature titled Vintage Women and the Automobile every six months or so, and it has been close to 10-months since the last edition so here is Number III.  A few motorcycles and airplanes have been added this time around – included are images taken here in the US, the UK, and Europe. The photos date from perhaps 1908 on up to 1955.
Some information is with the images, but we ask our readers to tell us anything about the women you may see here and identify any of the vehicles that you can. You can also view well over one-hundred other posts showing women's involvement with the automobile here. Many of the photos in this post originate from Vintage Women.
The lead photos shows three women and a 1955 Packard Caribbean. We wonder if this may have been part of a traveling Packard promotion to help dealers or if it was just for a local parade?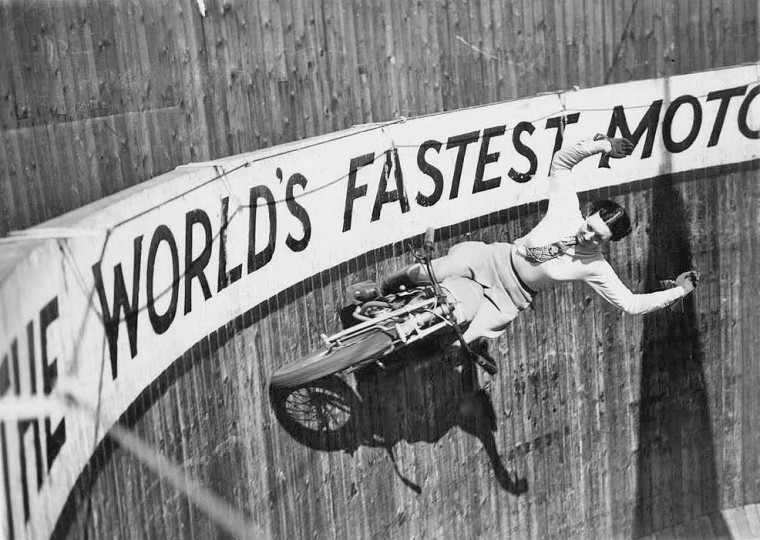 Wall of Death rider Marjorie Dare (Doris Smith) in 1938 at Southend, Essex, England.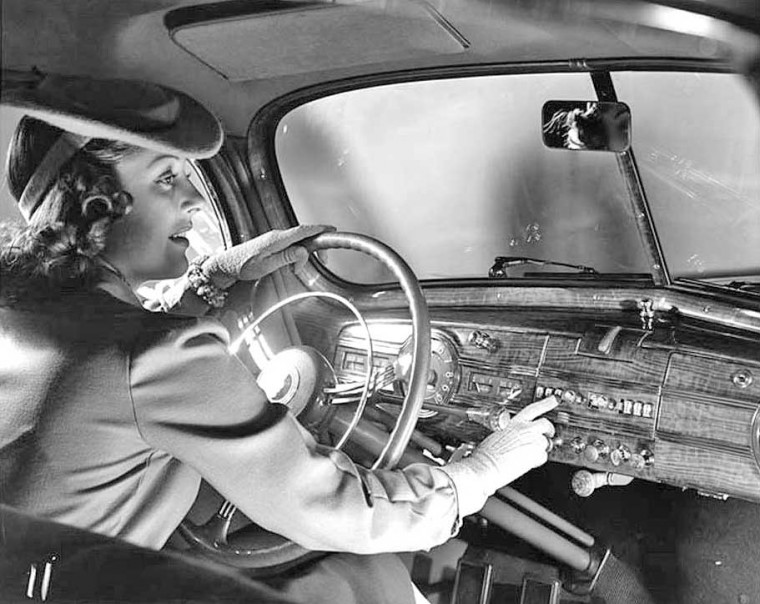 This model is demonstrating controls on a late 1930s or 1940s automobile dashboard.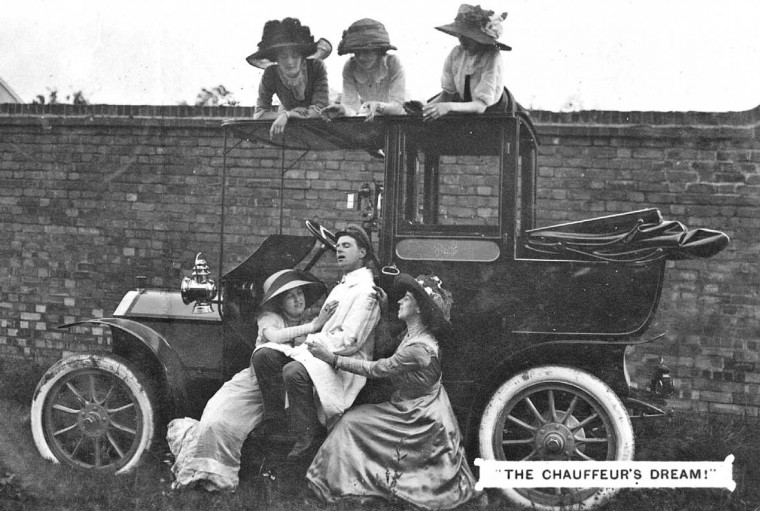 "The Chauffeur's Dream" an early postcard with an automobile and five attractive women.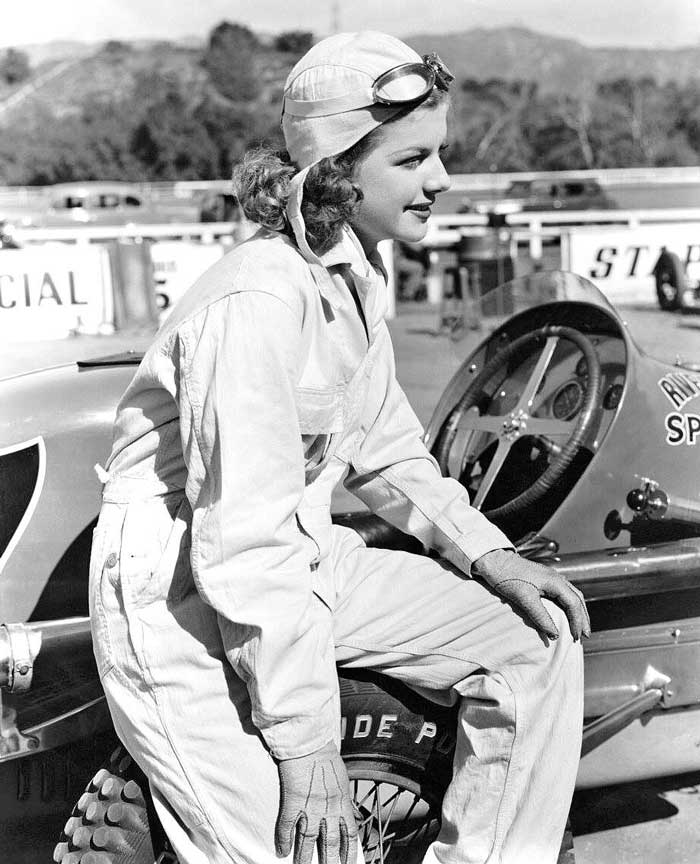 Actor Ann Sheridan posing with a Riverside Tire Special.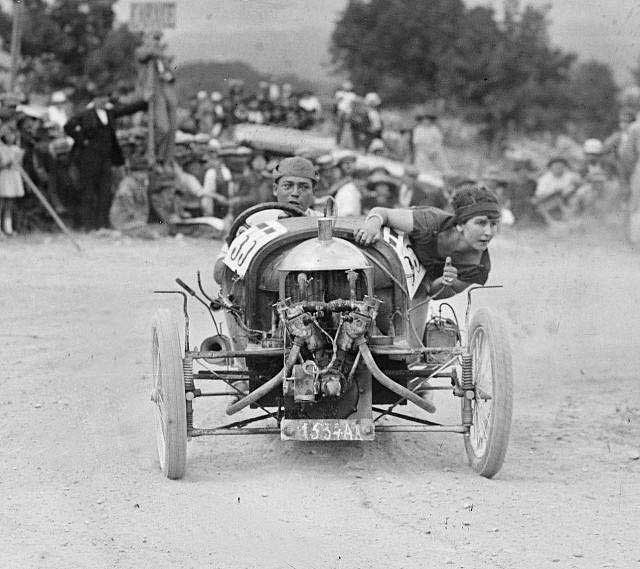 This, woman riding mechanic (without googles) is serving as an effective counter balance to help this three-wheeler during cornering in a competition event in a foreign land.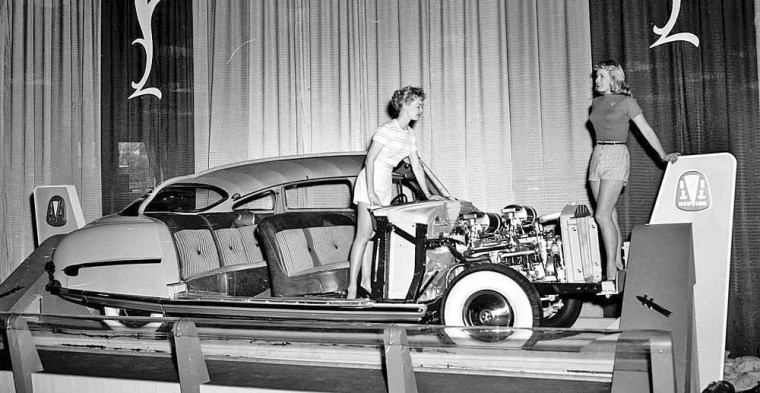 A pair of models at an auto show are demonstrating a cut away "Step Down"Hudson sedan.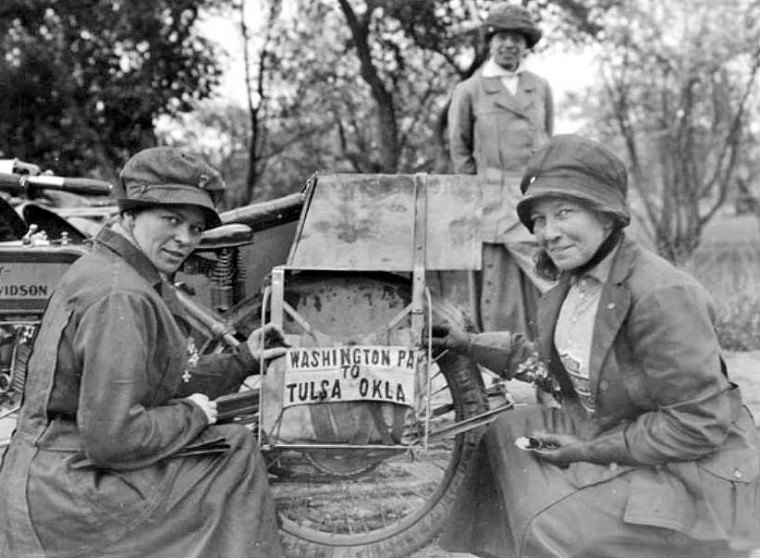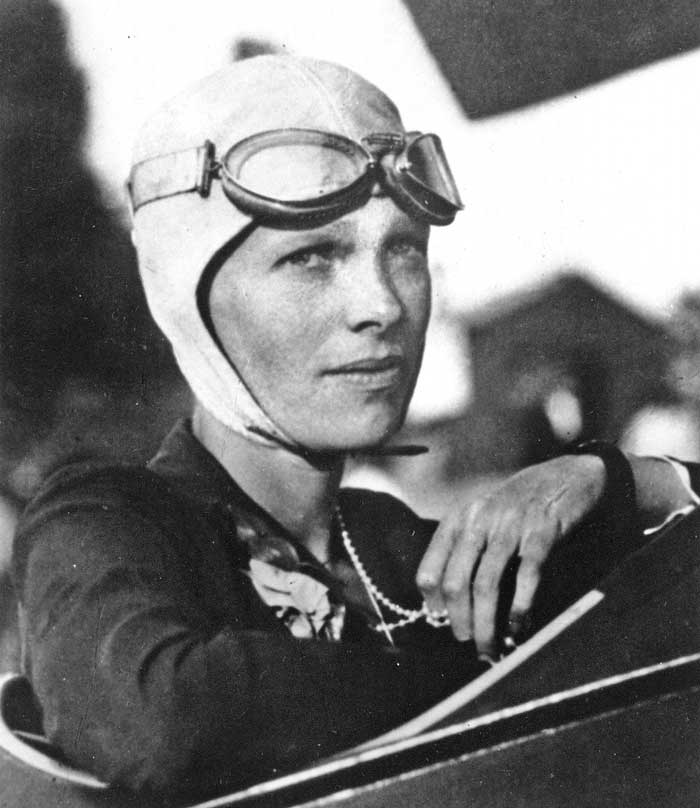 Amelia Earhart posing with one of her aircraft.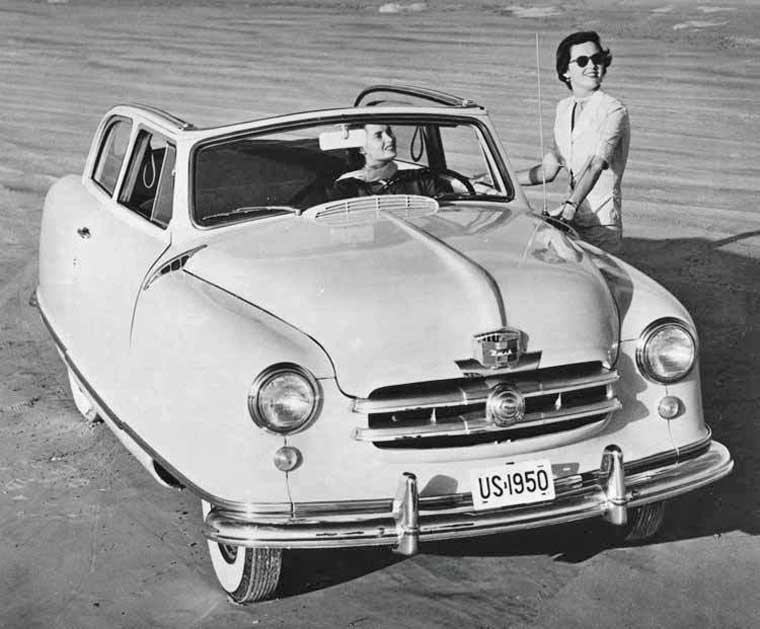 Two models posing with an interesting 1950 "Bathtub" Nash.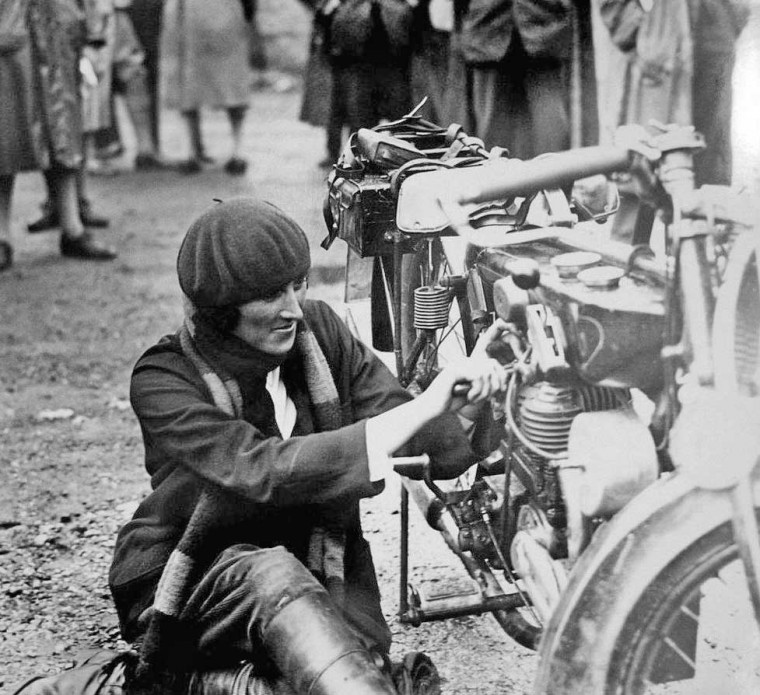 This photo shows a woman adjusting her motorcycle engine in France?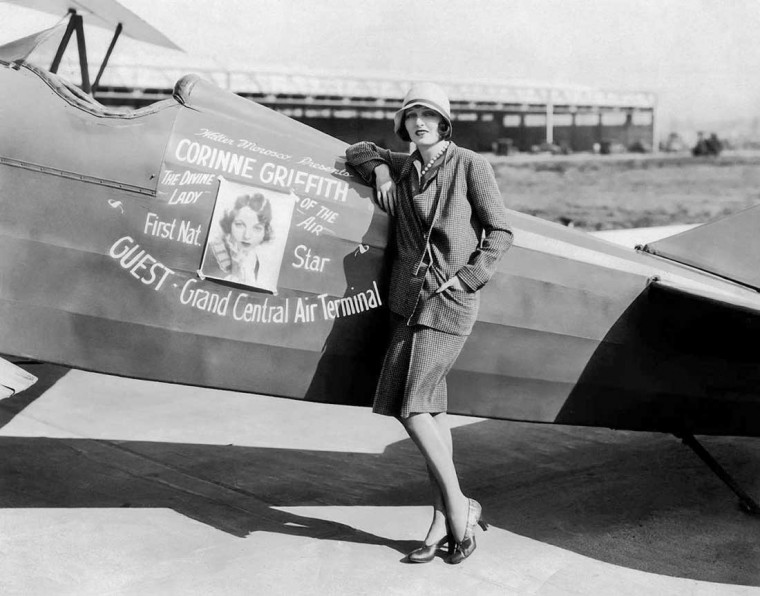 Silent screen star Corrine Griffith during some sort of a Grand Central Air Terminal promotion.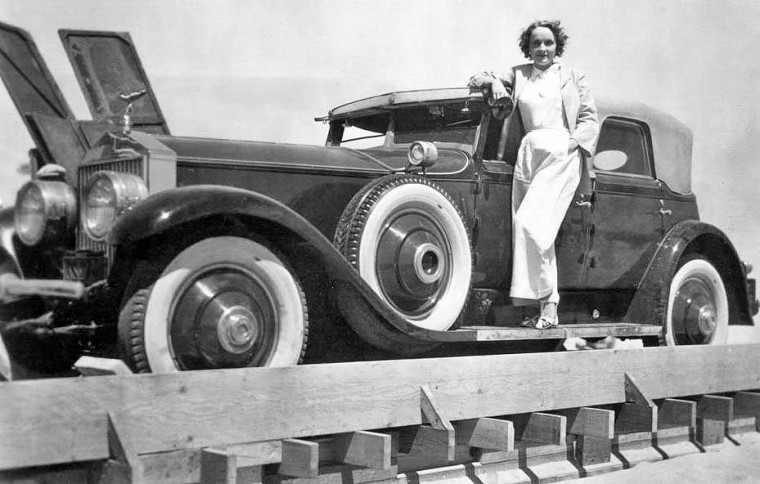 Marlene Dietrich with her  1930 Rolls-Royce Phantom I Transformal Phaeton with Coachwork by Hibbard & Darrin (Paris). This car has survived.