Number twenty-six in the Fun Friday Kodachrome Image series starts out with a lead photo showing a Chevrolet dump truck in a precarious position. We know why this happened, but we are going to leave it to our readers tell us what they think went on here along with all of the truck's details.
As is normal practice with this series, we ask our readers to tell us the year, make and model of all of these cars along with anything thing else of interest in the photos. You can look back on all the earlier parts of this series here. The photos are via Americar.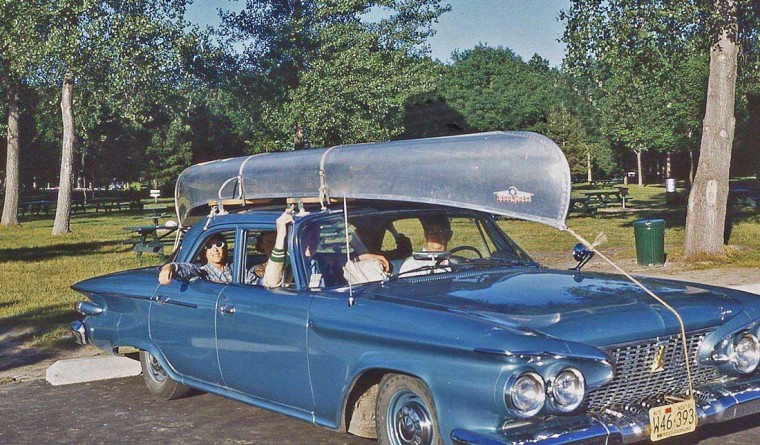 This family from Wisconsin, and their blue Plymouth with a canoe on top appear to be in a state park.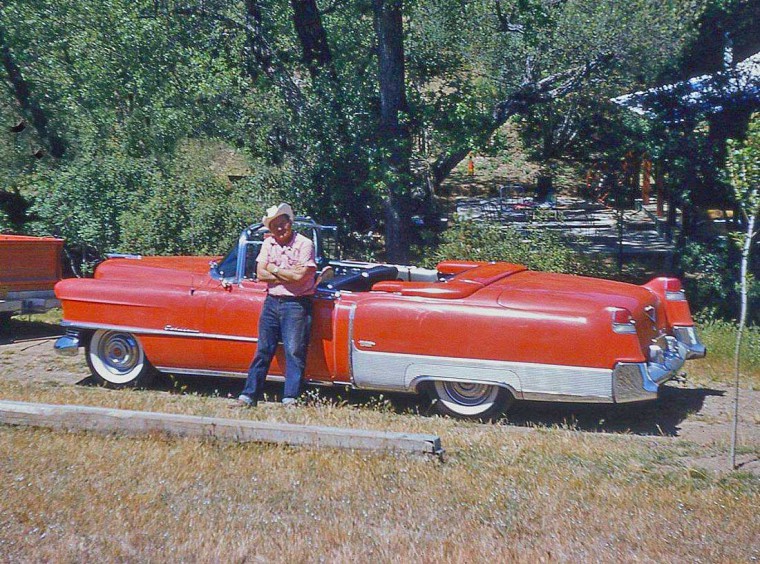 This bright red 1950s Cadillac convertible made a statement at the time and certainly is long enough.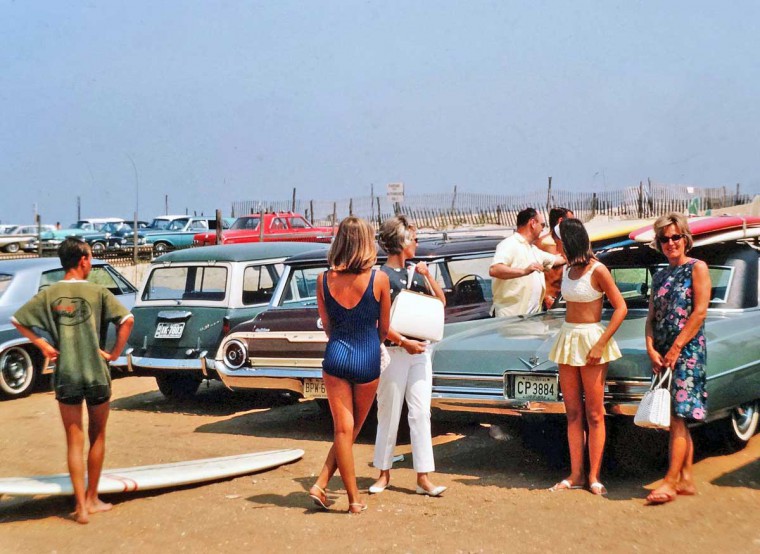 Surf's up but we don't know exactly where. The imported wagon might be from Canada, the Ford is from New Jersey and the Cadillac is from Illinois.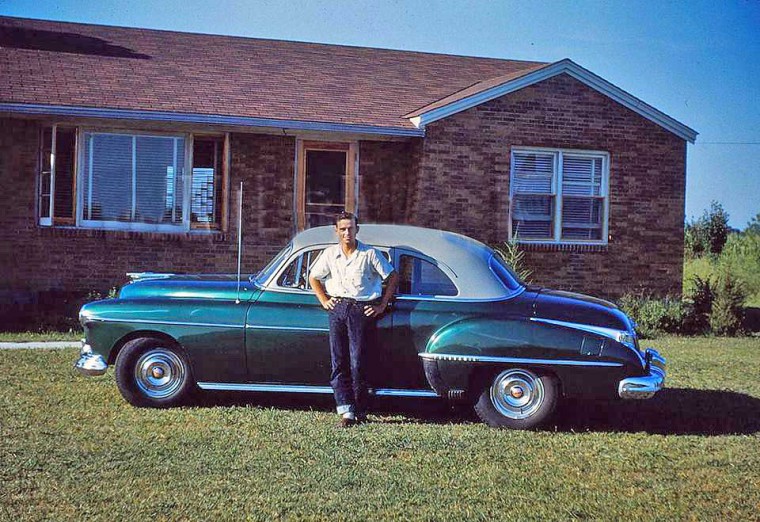 This young man is happliy posing with his Oldsmobile coupe wearing an odd color combination.