The AACA Library and Research Center found this interesting photo of a stunt driver jumping a car between two rock faces on a road cut in El Paso Texas. The circa-1922 image shows the driver and a good-sized, medium-priced touring car at the half way point, as three gentlemen are watching.
While this jump may have happened, and the stuntman and touring car might have made it across the gap, the photo appears to have been doctored up by a local photographer. One can see that the car's wheels are not spinning, and why are only three people watching? Please tell us your thoughts about the image and the identity of the automobile if you can.
Regardless, there is a possibility that this jump actually happened. A limited search on our part did not turn up anything, but we hope our readers can find more information about it. The photo from The Portal to Texas History is courtesy of the AACA Library.
At the bottom of the post, you can view the perfect solution for a soft landing – resilient wheels.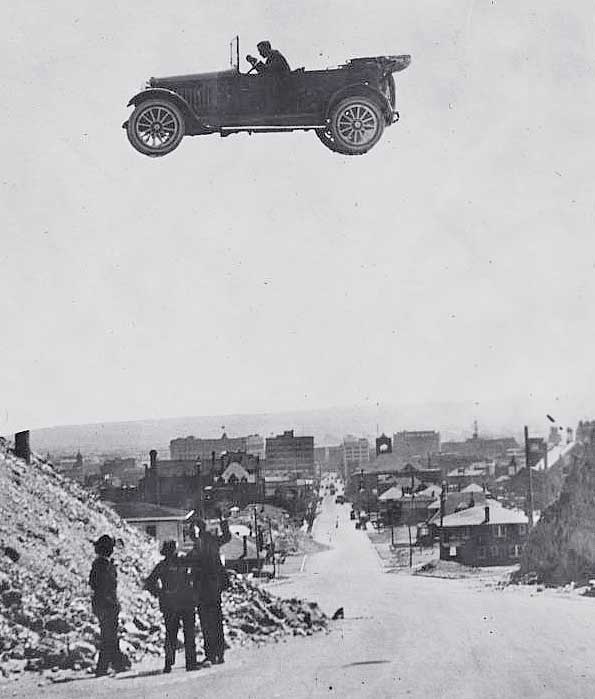 An enlargement of the stunt driver jumping between two rock faces in El Paso, Texas.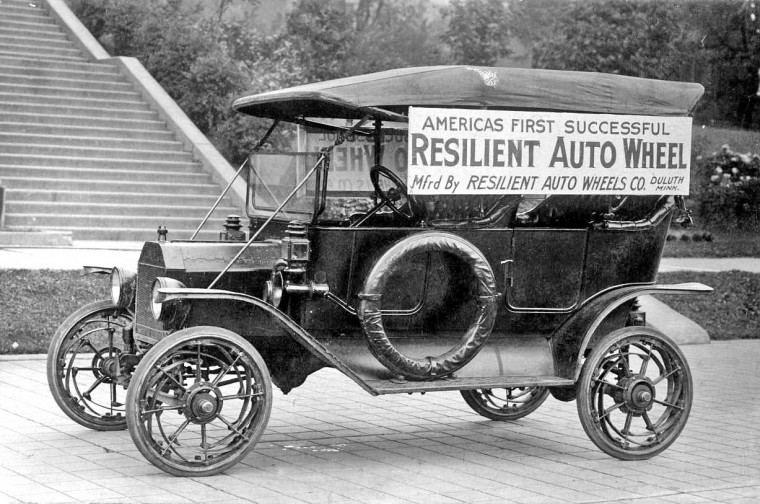 Here is the prefect wheel for such a stunt. The Resilient Auto Wheel was manufactured by the Resilient Auto Wheel Company of Duluth, Minnesota. It was featured in the local newspaper in 1914, and "The Automobile" magazine also covered the wheel in the May 21, 1914 issue.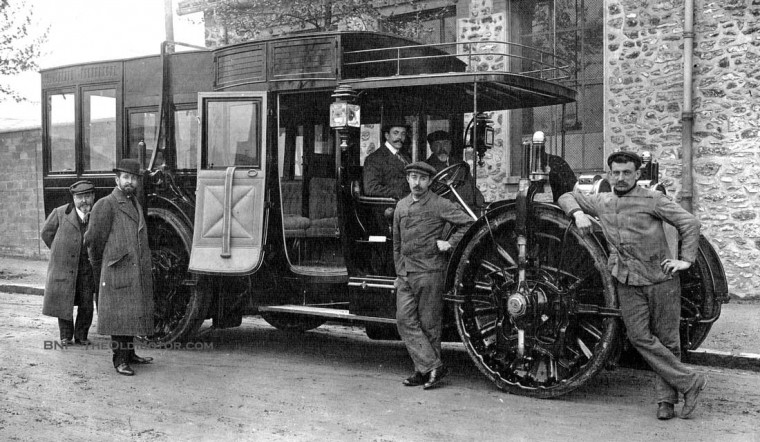 For the ultimate in resilient wheels as seen here, check our earlier post covering twelve different types of the springy devices that cushioned early automobile travel.