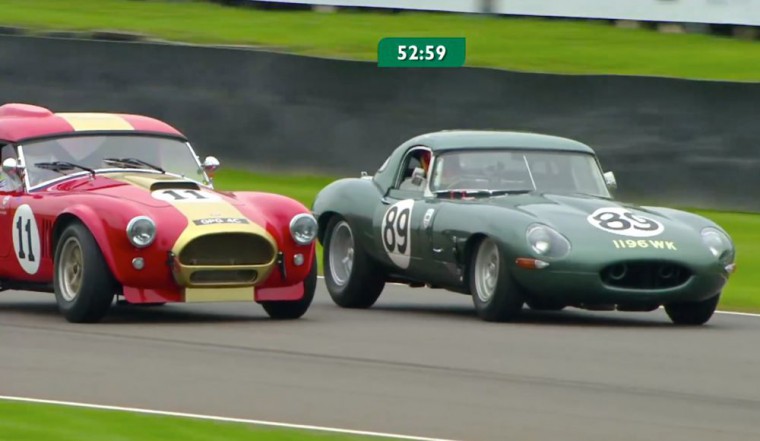 The Goodwood Revival features two events in one: an exceptional vintage racing celebration and an aviation event. It takes place yearly on the Goodwood road racing circuit outside of Chichester, England, and this year it took place on September 11-13, 2015.
The Goodwood organization does a suburb job in everything they do, and that includes producing some exceptional videos of the racing action. Today we are presenting you with two that show you just how serious the racing is, and how carefully the racing cars are prepared. Even if you are not interested in vintage racing or cars of this vintage, you owe it to yourself to take in a bit of the excitement.
This first video (above) in slow-motion is a great primer for some of the action you will see later in a race. At the .40 mark you will be treated to the start of some incredible footage of cars on the track in slow motion. A bit later you will see some amazing four wheel drifting with several cars at a time including a Ford "Thunderbolt" charging through a corner.
The Royal Auto Club (RAC) TT Celebration Race is one of the most popular features at the Revivial. It features big bore sports and racing cars on skinny tires, and the competition is intense. Don't miss the start were Chris Ward on the front row gets off to a bad start in a low-drag Jaguar E-Type and goes on to challenge and pass the three Cobras in front of him.
The full-length video (above) was shot with several cameras around the track that capture all of the intense action. The shorter version (below) was taken by two on-board cameras in Chris Ward's Jaguar. Don't miss the up-close and exciting charge he makes to overcome three Cobras. Learn more and access other exceptional videos at the Goodwood Revivial.