Lee Stohr, who found the photos of the earlier "Mystery V-Twin Engine," also apparently has found a patent that is connected this engine. Lee sent in one of the patent drawings and quotes from the patent application including the identification of the inventor: "Arthur Hugo Cecil Gibson, a subject of the King of Great Britain and a resident of the Borough of Manhattan, in the city of New York."
Lee also wrote: "He applied for the patent in 1909 for what appears to be this very engine. US Patent 1146864 was granted to him in 1915. It is a four-stroke engine, but the piston is stepped to also act as a pump or compressor piston. The two large valves on top of each cylinder are the intake and exhaust valve. What appears to be tuned expansion chamber intake pipes in the earlier engine photos are actually part of the compressed air system. According to his patent, Mr. Gibson intended the engine for aviation work "or other purposes where minimum weight was desired".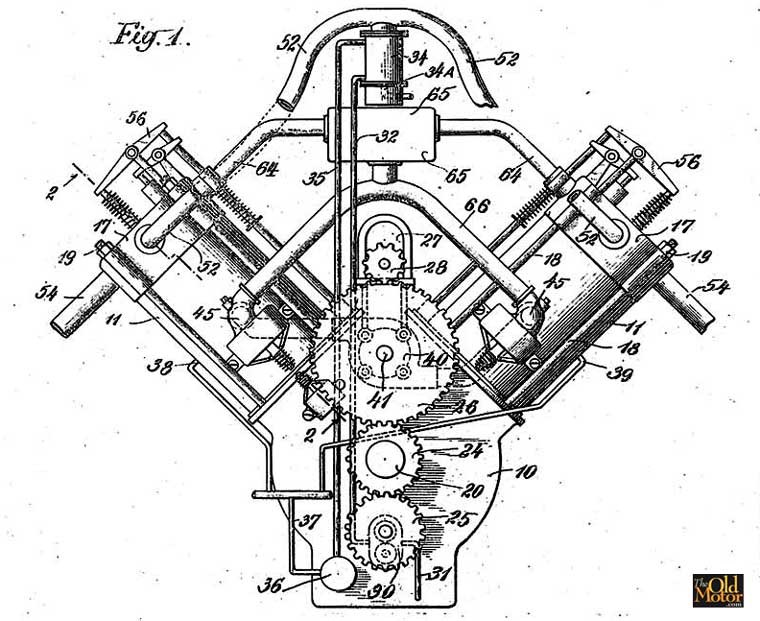 Timing side of the engine shows the V-Twin as originally conceived at some point before Nov. 1909.
Further investigation into the design of this three valve (2-intakes) four-stroke water-cooled engine shows that it is equipped with some very interesting features including: fuel injection ("liquid hydrocarbon introduced through a spray nozzle"), "refrigerator" (oil cooler), and a pressurized crankcase that assisted through a series of valves with introducing extra air during the intake stroke and the exhaust for scavenging.
A look back at the earlier article titled: From the Dust Bin of History – Intriguing Mystery V-Twin Engine will show three photos of an engine (believed to be later) that appears to have produced from this design. The complete concept and how Gibson intended it to operate can be found in the 1909 patent application.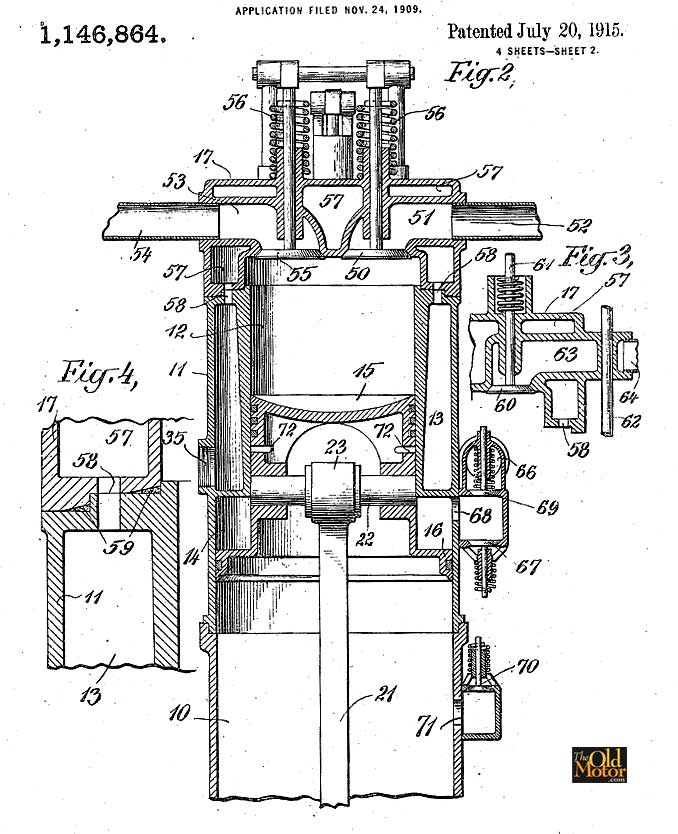 Side view of the cylinder and head assembly with the intake and exhaust posts rotated 90-degress from the actual locations.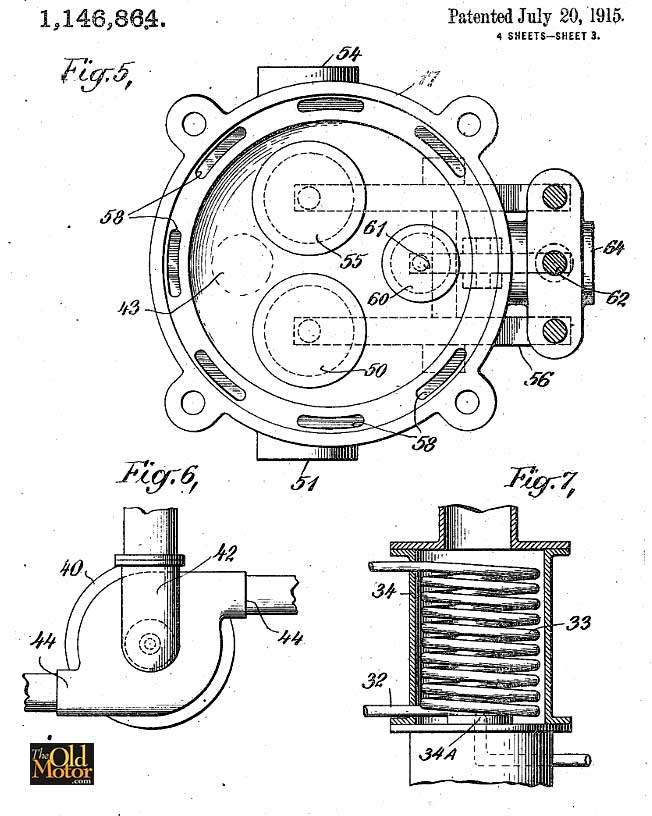 Cylinder head assembly, and water pump (Fig.6) and oil cooler (Fig.7). The ignition system (below) and magneto.