Number twenty-eight in the Fun Friday Kodachrome Image series starts out with a lead photo showing the Las Vegas strip or one of the other main avenues. The image, taken circa 1965 shows a range of cars built over about a ten-year year span. The Kodachrome or another similar type of film used for this image really brings out the color saturation it is noted for.
As is normal practice with this series, we ask our readers to tell us the year, make and model of all of these cars along with anything thing else of interest in the photos. You can look back on all the earlier parts of this series here. The photos are via Americar.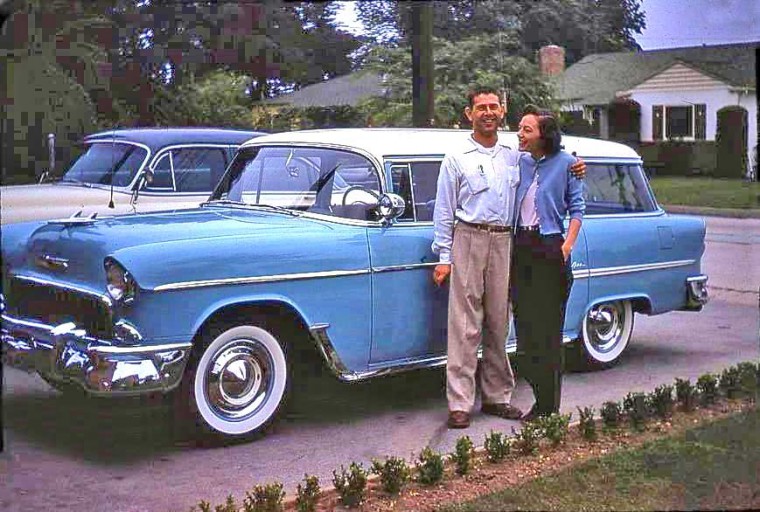 A happy couple with a Chevrolet wagon, could this be a new car Kodak moment?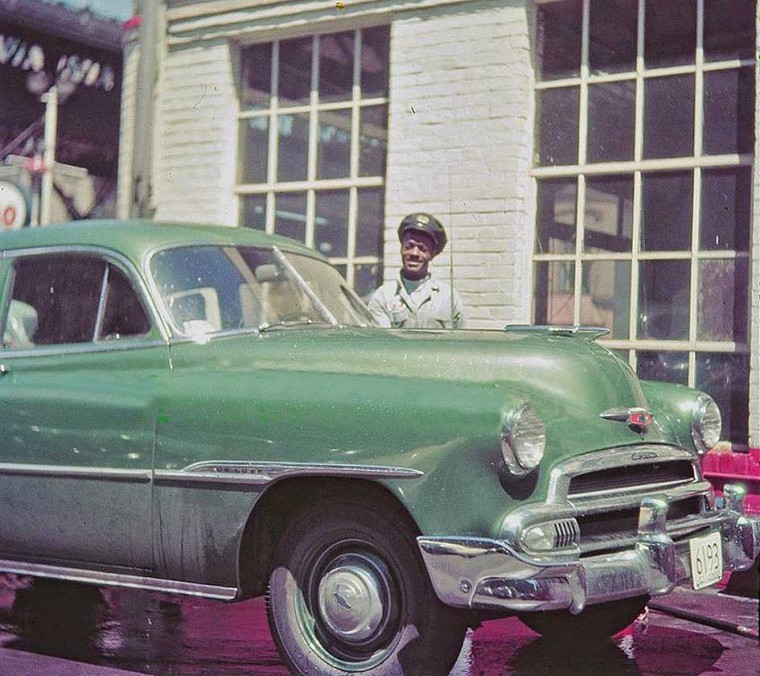 This early 1950s Chevrolet is getting a wash back in the days when filling stations did washing, polishing, wax jobs and even checked your tires air pressure.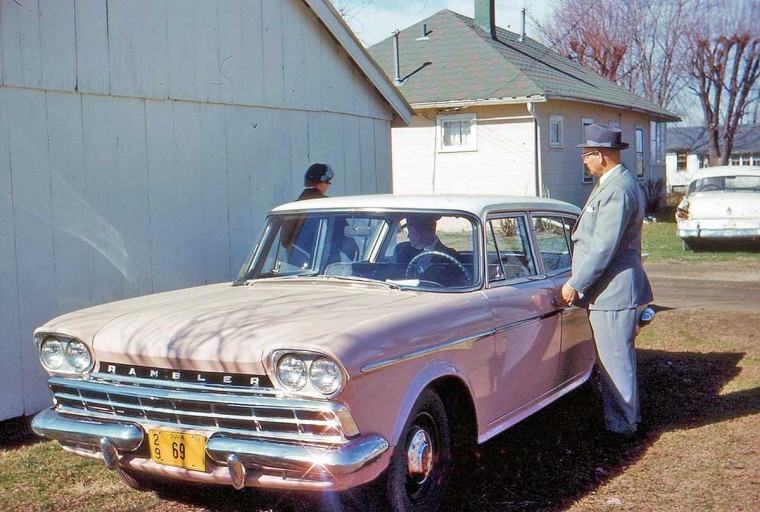 A pink and white Rambler sedan in Iowa in 1961 with everyone wearing their Sunday best.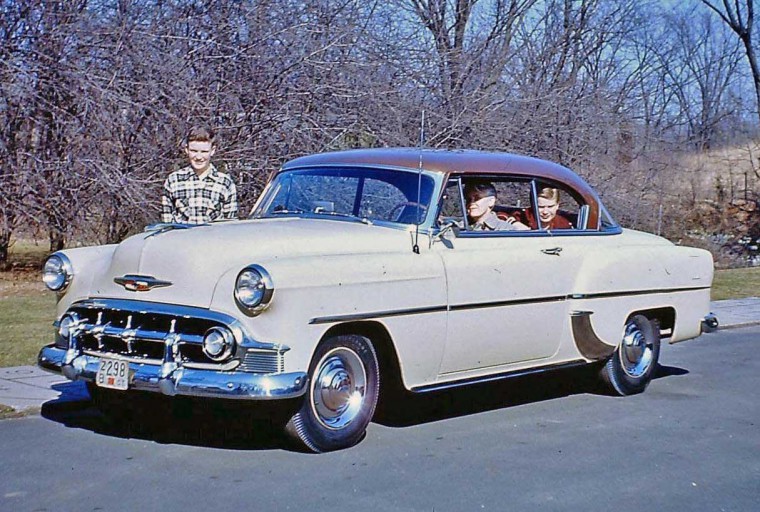 This Chevrolet hardtop wearing silver and black Connecticut plates is a somewhat rare model.