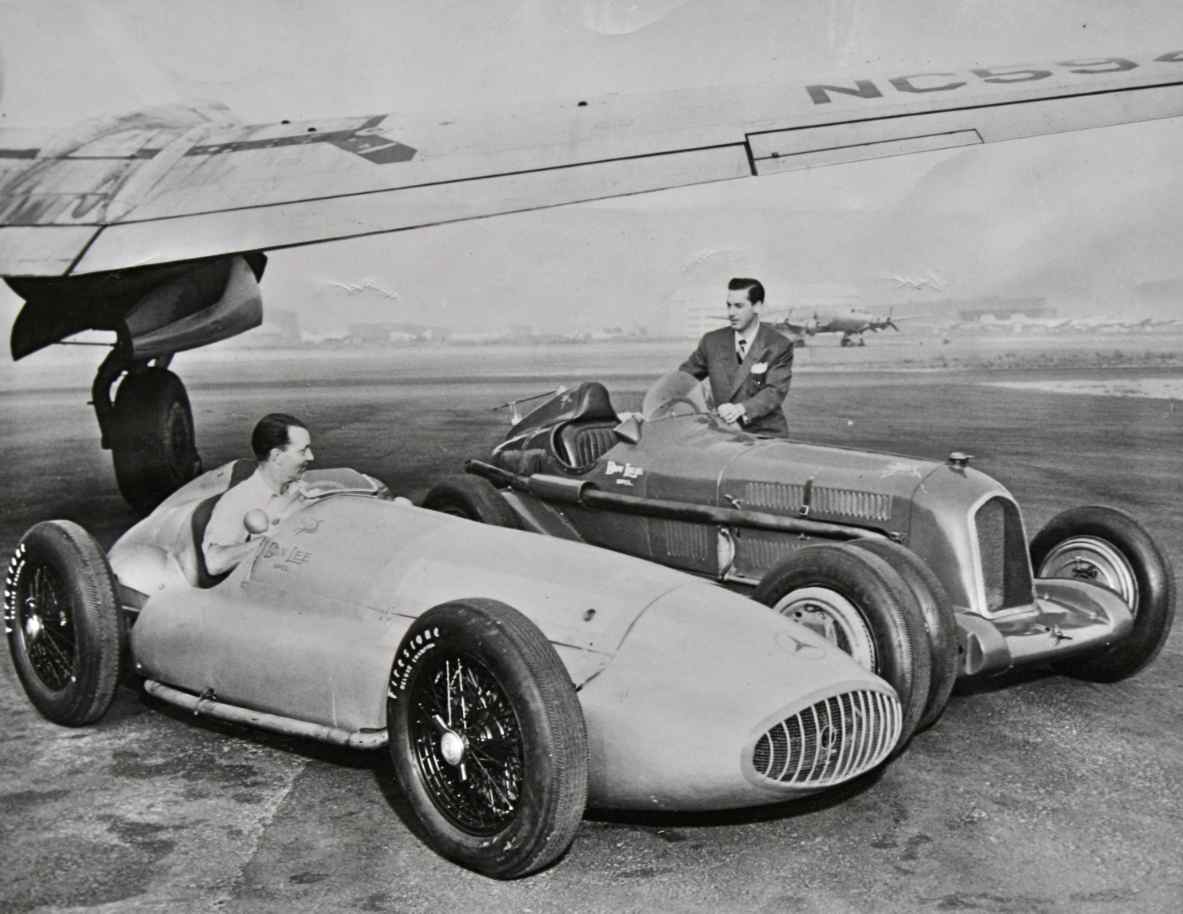 A very interesting Associated Press photo dated May, 5 1947, showing the Don Lee Ex-perimental Engineering Companies two entries for the Indianapolis 500, at an airport in Los Angeles, before being flown to Indiana.
The car in the foreground is a 1939 W154 Mercedes GP racing car that they had somehow obtained and had readied for the race. The car in the background is an updated prewar Alfa Romeo, a P3 with extra cowling added to the front and rear suspension. The press release states that Mal Ord, the companies chief mechanic is at the wheel of the $30,000 racer and at the right is Willet H. Brown a company official. Brown went on to assemble the Hillcrest Cadillac Collection which was dispersed a number of years ago.
Both cars qualified and ran in the 500 but went out with mechanical problems. The Mercedes which was driven by Duke Nalon was out on the 119 th lap with piston trouble. The Alfa driven by Ken Fowler went out on lap 121 with front axle trouble.
We have a feeling that both cars have survived and believe that we have seen the Alfa Romeo at the Harry Miller meet in Milwaukee some fifteen years ago, owned at the time by David V. Uihlein one of the founders of the Harry Miller Club.
Take the time to watch the very well done video below by John Godfrey& Associates, showing one of the other W154 cars when it was run at the 2009 Limerock Vintage Fall Festival. Murray Smith the director of the Fall Vintage Festival will tell you more about the car before he and Gert Staub (Mercedes-Benz Classic Center test driver) take this magnificent car out for test laps. This W154 is part of the Collier collection and their highly skilled crew and others are seen caring for the car at the test session. Paul Russell & Co. preformed the sympatric restoration to the car to prepare it for this test session and sorting out.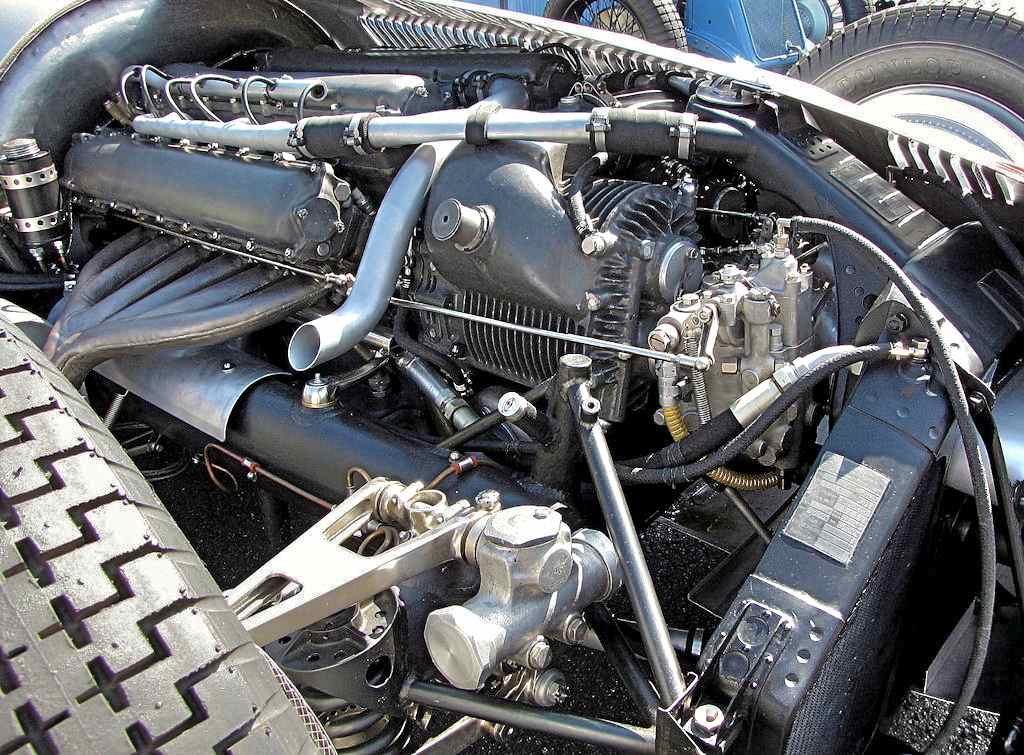 Gene Herman Photo, Limerock Park Vintage Fall festival, 2009.