By Charlie Beesley:  From the same roll of film as the glamorous Plymouth custom posted last week, this 1936 La Salle leans more toward the hot rod side of things. A 200 h.p. Marmon V-16 has replaced the Olds-based straight 8 used by LaSalle from 1934- '36, nearly doubling the horsepower at hand. Since the power-to-weight ratio of the stock Marmon Sixteen was bested only by the Duesenberg and the upstart Terraplane Eight, performance must have been startling with some 2000 fewer pounds to haul around.
Although at first glance the Marmon V-16 grille shell appears to have been sacrificed, I suspect the bottom half may simply be hiding behind the custom louvered apron. The Marmon's wire wheels were used as well, a retro touch unusual for the time. Other custom touches include Buick taillights, Cadillac V-8 hood panels and the removal of the running boards.
As for the location seen here, the 9th & Howard Street Coffee Shop was located on a corner lot, in San Francisco's South of Market district just across Market Street from the Tenderloin. This site has changed and is now home to a Chevron Food Mart complex.
Learn more about the Marmon V-16 when first introduced in 1931 at the end of the post. Take a look back at last week's tantalizing Plymouth custom roadster here.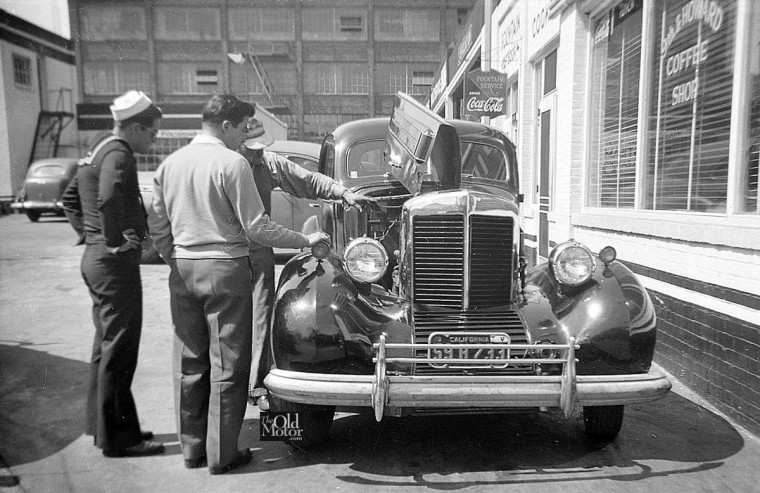 Front view of the custom La Salle fitted with a louvered section in front of the Marmon Radiator that was skillfully blended into the fenders.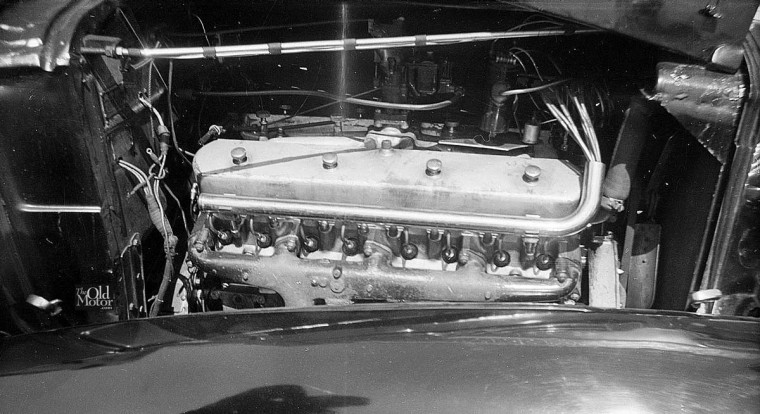 The 200 h.p. Marmon engine and radiator transplanted into the La Salle.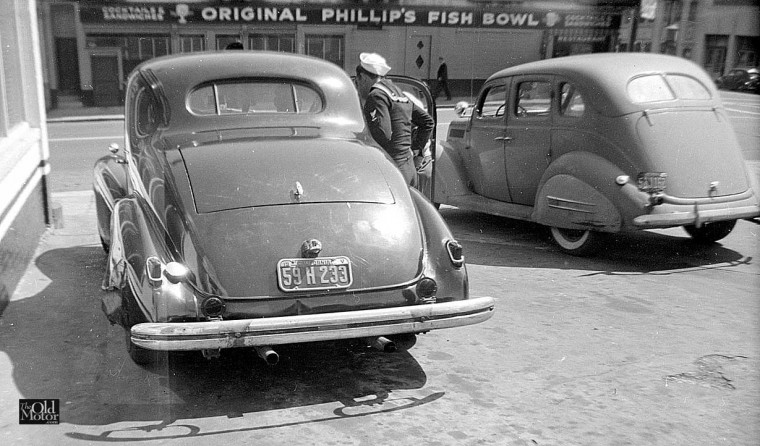 Rear view of the La Salle showing a damaged L.R. fender and a "semi-custom" on the right.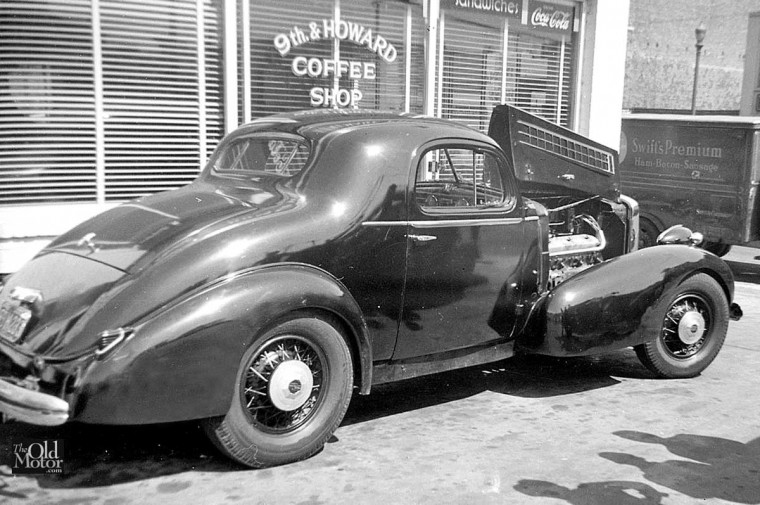 Enlargeable side view of the custom. – Marmon V-16 (below) "Auto Trade Journal" Jan. 1931.