Number twenty-nine in the Fun Friday Kodachrome Image series starts out with the lead photo showing a pair of University of Wisconsin fans. Judging by their dress, and the fact that there are not any leaves on the trees would lead one to believe it was in the fall and they were football fans. The image, taken in the early-to-mid-fifties shows a clean-looking Ford convertible.
As is normal practice with this series, we ask our readers to tell us the year, make and model of all of these cars along with anything thing else of interest in the photos. You can look back on all the earlier parts of this series here. The photos are via Americar.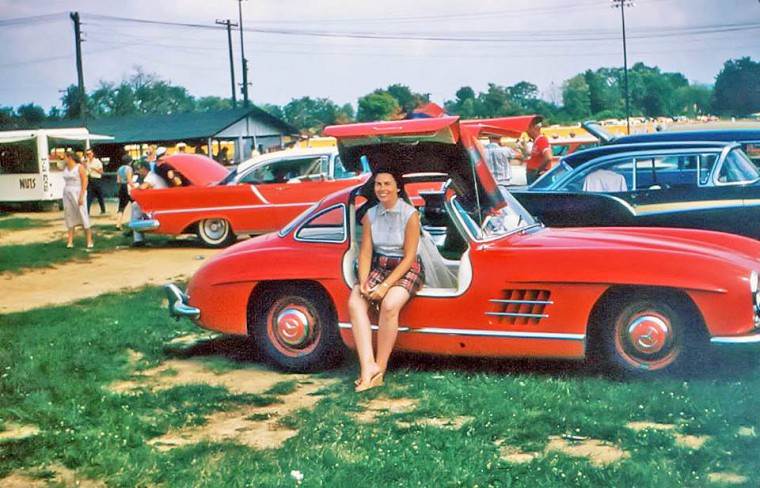 This image at an event shows us a Mercedes Gullwing coupe, and a pair of Ford and Lincoln hardtops.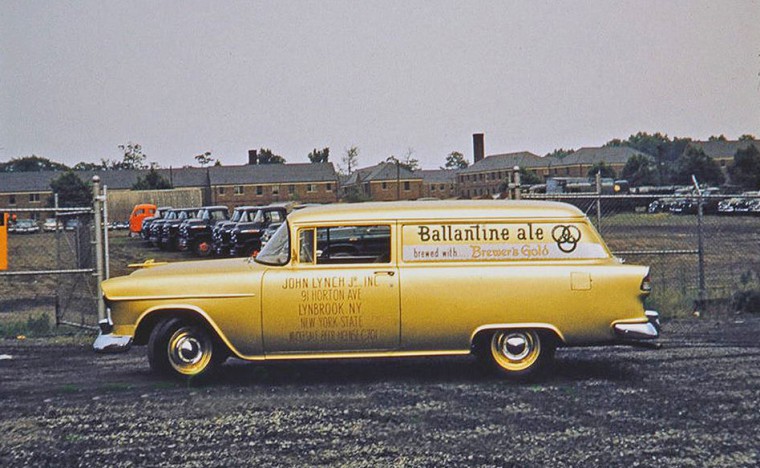 Ballantine certainly went to great pains to paint this Chevrolet the color of its "Brewers Gold"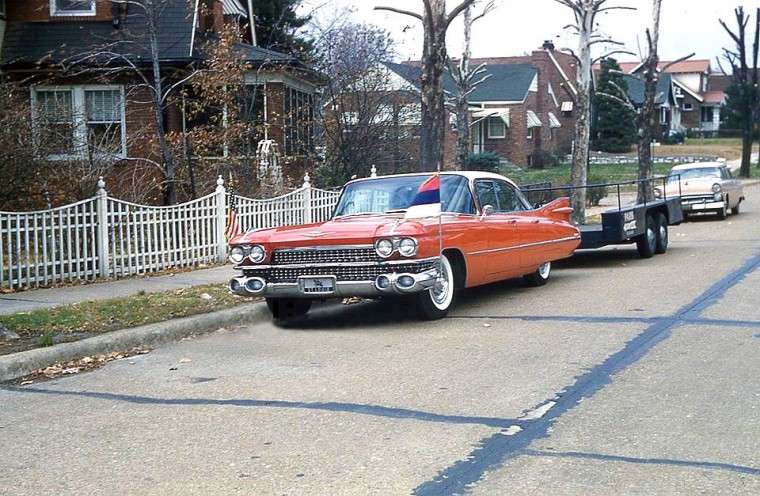 A late-1950s Cadillac equipped with flags pulling a cargo trailer possibly used as a parade float?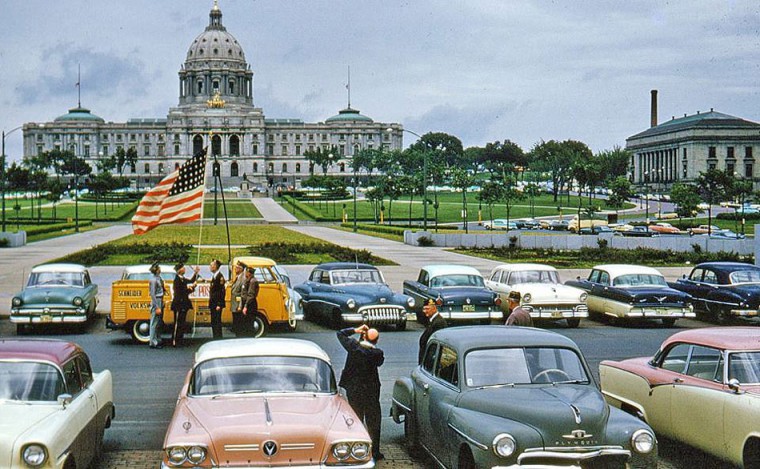 A state capital in the background with American 

Legionnaires posing with the flag and a VW pickup.