1932 was one of the toughest years of the Great Depression. New automobile sales had slowed to a mere trickle of the yearly sales figures established in the late-1920s. At the same time, a glut of leftover used cars from the same period threatened the sale of new models.
At the same time, there was money to be made by smart businesspeople with a large enough capital reserve, in the auto salvage and wrecking yard business. The greater Los Angeles area was an exuberant and free-wheeling metropolis during the "Roaring Twenties" leading up to "Black Tuesday," the day the Stock Market crashed on Oct. 24, 1929. Left behind in the wake of years of booming economic prosperity was an overly large supply of used cars and "junkers."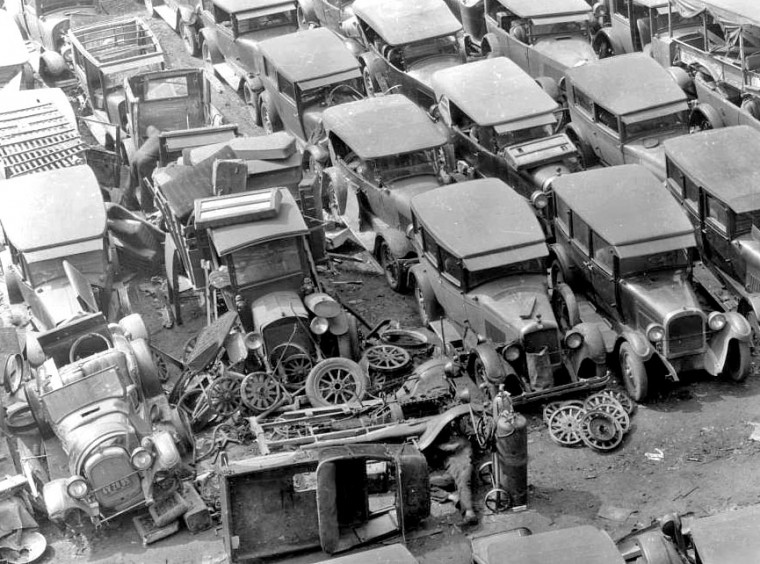 Note the progress a worker with a torch has made cutting a Model "T" Ford roadster pickup apart when compared with the lead photo.
When new car sales faltered, dealers and sales organizations eventually banded together around the country to ease the used car glut by scrapping as many of them as possible. "Junkies" would also scavenge the city looking for unwanted or abandoned cars, and the desperate, who had to sell their car to raise some cash.
This series of images was taken in 1932 at Wyn's Auto Supply, located at 640 East Slauson Ave. in an industrial section of Los Angeles. The pictures show some of the operations practiced in the auto salvage business at the time. Whole automobiles and trucks were subjected to the cutting torch, in the same way as a butcher uses a knife to reduce the vehicles into salable components and metal scrap.
Share with us what you find of interest in the photographs courtesy of the USC Libraries.
National Automobile Chamber of Commerce approves a Cleveland, OH scrap materials organization's plan to get rid of "junkers" that are part of the used car problem. "Automotive Industries" Aug. 23, 1930.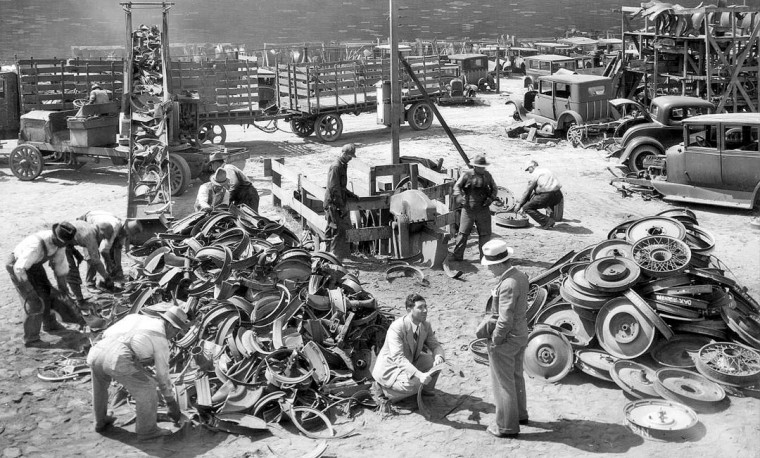 Two views (above and below) of the metal shear used to reduce wheels and other components into pieces. Note the conveyor belt used for loading scrap into trucks and trailers.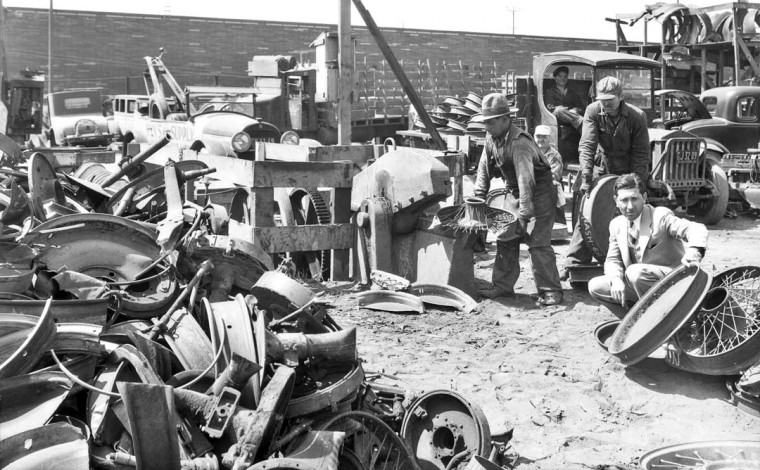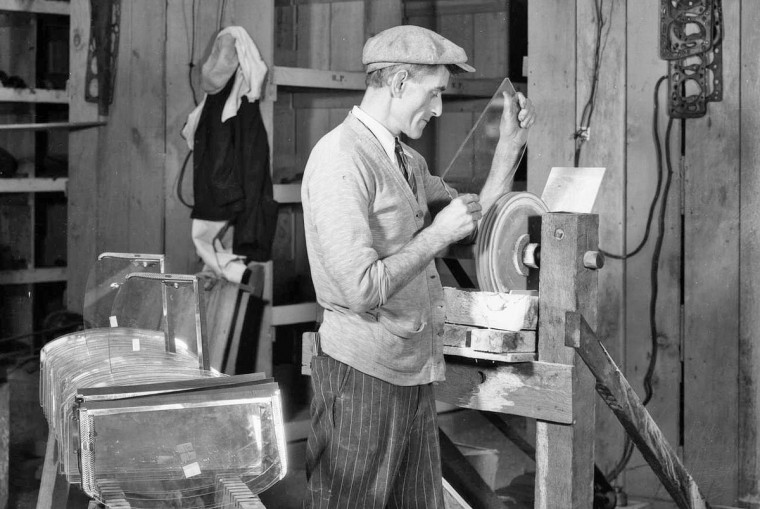 A worker grinding the edges of recycled glass into panes used for replacement wind-wings visible on the left. Note the crude shop-made glass grinder with adjustable wooden shaft bearings.