After spending forty years in the old car restoration and repair business, along with running this website and the deadlines and pressure that go along with both, viewing Lenny's Garage, a short film by Peter Crosby was a like a breath of fresh air.
Lenny Shiller is a long time car collector from the New York City Borough of Brooklyn. He has assembled an eclectic collection of 58 cars and trucks in Gowanus, a neighborhood you have probably never heard of in South Brooklyn. His approach is simple "to have most of my collection under one roof" and to collect what he likes instead of what is popular.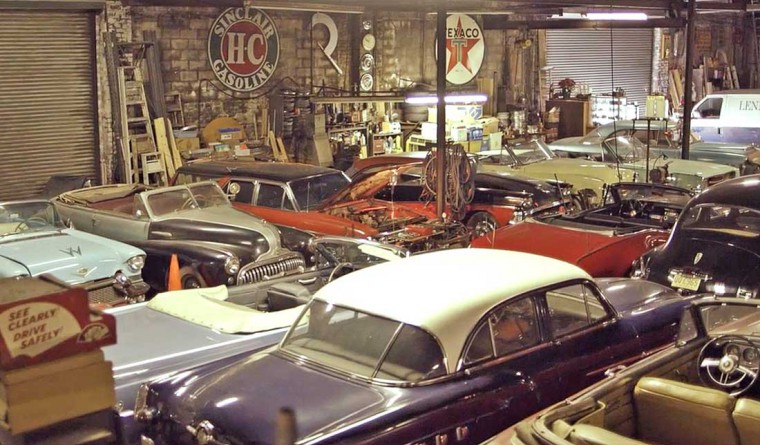 A small part of  Lenny Shiller's eclectic collection in his Brooklyn, New York garage.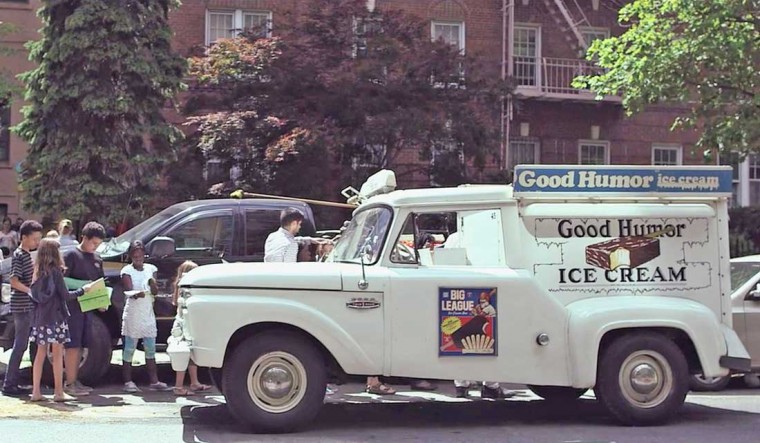 Lenny also shares his collection; here is his Good Humor truck he took to a school in Brooklyn.
Lenny originally homed in on cars that he liked the exterior design of from the period between 1949 to '58 to build his collection; since then he has widened his collecting horizon. He enjoys spending his time at his garage along with figuring out exactly what is mechanically wrong with a car and repairing it himself.
Oh what great fun, but don't take my word for it, let Lenny tell you in this special video below.