Roly-poly "Bibendum", the Michelin Man has long been a favorite of man, woman, and child because of his endearing looks and alluring nature as a mascot for the world-famous French Tire Maker. The Tire Man has been a popular subject on The Old Motor since The Michelin Man and the History of the Michelin Tire was first posted here six years ago.
This 1920s image released recently by Michelin contains a Ford Model "TT" truck outfitted with sideboards and a "Bibendum" mannequin on top of the box on the truck bed. The Ford's hubs are equipped with flanges and lugs necessary to adapt the disc wheels and Michelin tires. The location where the photo was taken is unknown, but, hopefully a reader can tell us which country issued the truck's license plate.
The Tire Maker known for its colorful poster art has also released an image of the brightly colored 1912 lithograph (below) by the artist O' Galop. The poster shows "Bibendum" wearing shoes fitted with studs much like those inserted on some Michelin tires at the time.
Take a look back at our Michelin coverage over the years that includes many interesting photographs and colored posters which helped to make Michelin a global leader in the tire business. Learn the story of the tire company's mascot in earlier coverage of Bibendum – The Larger Than Life Michelin Man.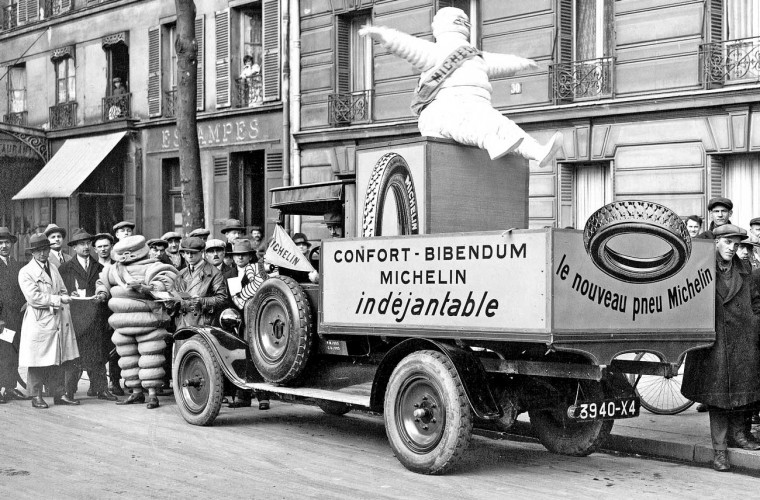 The  word "indejantable" on the truck's sideboard

loosely translated means virtually indestructible.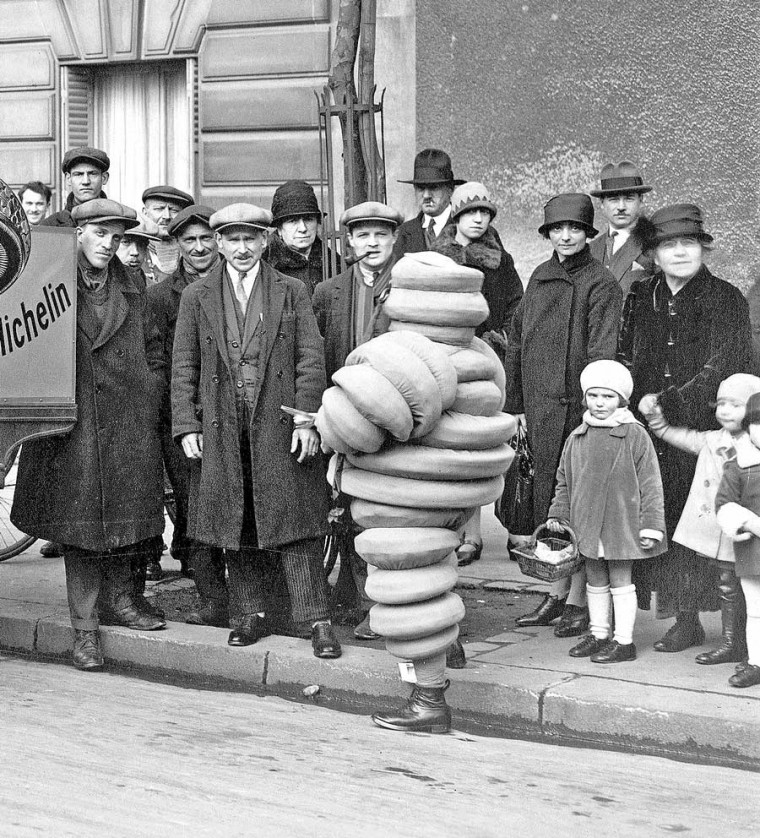 Michelin introduced its new "semelle" (sole) tire in 1905 (below), which provided the best possible traction available at the time without the use of tire chains. It was constructed with a cross plies of cotton and natural rubber with an extra layer of leather used for the tread fitted with rows of steel studs.